Monogamy: A Hot Affair Game Review
By Pleasure Panel reviewer Edger
I really enjoyed looking through the offerings from Cara for the April Pleasure Panel round, and despite there being a number of different items that I thought that I would like to have a go with, it really was the Monogamy: A Hot Affair Game from Lovehoney that I was hoping to be chosen for.  The real bonus of the Pleasure Panel rounds is that you can try something a little out of the ordinary, and this game was something that I would perhaps not normally try, but thought, why not, from the description online it sounded like it could be a lot of fun.
From a quick search online, I was quite excited by the prospect of giving it a go.  An opportunity to experience and discover new turn-ons being enough to draw my interest.
"Have a red-hot affair with your partner! Dim the lights, switch off the phone and get ready to play one of the hottest board games ever. Experience new, exciting and occasionally hilarious challenges with the throw of a dice.
As featured in The Sun's Valentine's Gift Guide: "Sexy board game with an emphasis on communication so you can find out what really turns your partner on."
Perfect for a naughty night in or a boring Sunday afternoon, Monogamy is the game to spice things up between you and your partner, encouraging you to try new things together and reignite the passion you felt the first time you set eyes on each other.
With over 400 ideas at three levels of play, you can make this best-selling game as sweet or as sexy as you want."
The Monogamy: A Hot Affair Game arrived, and it was clear from unwrapping it, that the game had a feel of quality.  The box itself was roughly the size of a normal board game, think monopoly or something like that.  So, nothing that would take up too much space, and could be kept packed away somewhere convenient from prying eyes.
The details on the top and side of the box don't really leave much mystery that this is not a board game to leave with the others in your household, imagine this one being picked out during a Christmas afternoon of boards games with the family… doesn't even bear thinking about.
The bottom of the box had quite a few details about what lay in store, with it saying that the game itself would last for 90 minutes (very specific?) and that it would require two players both of whom would need to be adults (all good there!). The other end of the box contained details about the contents, and that they would lead to a combination of 400 novel ideas set at three levels of play.
So, with a quick unwrap of the cellophane and the lid lifted off, what did we find inside.  All in all, I was really impressed with the contents, everything felt of a good standard and not at all cheap or gimmicky, the board lifted out of the way and I found some playing counters and dice, 4 different categories (intimate, passionate, steamy, fantasy) of playing cards, and the all-important instructions. A quick read through of those and we were ready to go.
Essentially, the Monogamy: A Hot Affair Game is very easy to play and involves moving around the board and collecting the playing pieces (rings) as you move around the board.  Each time you pass the starting point, you collect an extra ring.  The first player who collects all of the rings, gets to choose which of their fantasy cards (which are also collected throughout) is played out at the end of the game.  Each of the Fantasy cards has both a male and female scenario to ensure that the winner can be either gender.  As you continue to move around the board, the tasks and interactions become raunchy and are set at three levels, firstly intimate, secondly passionate and third and finally, if you get that far, steamy.
As you move around the board, there are a range of different tasks that are required to be completed involving acts such as striptease, kissing, feeding each other, drinking, massaging and dancing for each other.  It is worth noting that with these tasks, it is worth preparing before hand with some props such as food, music etc… and that the tasks become ever sexier as you go through the levels, what could be a simple kiss on the cheek in round one (still can be made to be oh so sexy) can be a full on sensual French kiss in round 3.  What a simply fantastic way to build up the anticipation and intimacy before acting out the fantasy card of your choice at the end of the game.  Sometimes, the game can be difficult to follow, as you become desperate to move it on at a rate faster than the game is allowing you, however, it is so worth it in the end.
What we did find in playing the Monogamy: A Hot Affair Game was that the game allowed us to pitch at many different levels in terms of building up the fun.  The way that the three levels build on top of each other, allows the game and the flow of playing it to real feel right.
The initial intimate cards involving tasks that are more discussion lead and can help to get couples talking about what it is that they like about each other and sharing ideas about what turns each of them on, something that can often be forgotten in the realms of a long-term relationship.
The second level, the passionate cards, we found took things up a notch slightly, with the start of getting things going in terms of talking about or acting out some sexual encounters, with full knowledge that this is still something of a teasing level.
Finally, reaching the steamy level takes everything to a more overtly sexual level, and this is where it becomes difficult to not just cave in and go for it there and then, however, as before, keeping to the game and seeing the whole build up through really is worth it in the end.  Especially with the thought of living out one of those fantasy cards at the end.
All in all, this Monogamy: A Hot Affair Game is amazing.  A really effective way to put some of the spice back into the relationship, if a little bit of alcohol is needed to get things going initially.  Some fantastic ideas for role play, or for simple little elements of teasing and intimacy that can also help get things going in the bedroom.  It works so effectively, as it builds up the level of interaction and really acts as something of a foreplay ramping activity.
If time is an issue and you are struggling with the idea of sitting down and playing this as a couple, or if that seems somewhat too regimented, then it is also worth noting, that simply using the cards and the ideas contained on them as a way to spark up some intimate time, or to try new ideas and role plays, is also a fantastic use of what is inside the box.  All in all, I cannot recommend this Monogamy: A Hot Affair Game highly enough.
10/10
– Edger
---
Where To Buy
Thanks to Pleasure Panel reviewer Edger for this review of the Monogamy: A Hot Affair Game.


The Monogamy: A Hot Affair Game was sent free of charge, in exchange for a fair and honest review by the Pleasure Panel, by the Lovehoney online sex shop. Thank you! 🙂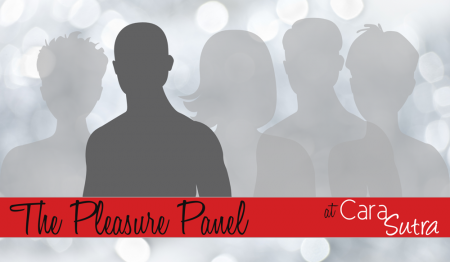 Contains affiliate links.