Loving Joy Bound to Please Through-Hole Penis Plug Review
By Pleasure Panel reviewer Kurosakikun
I was given the opportunity to review the Loving Joy Bound to Please Through-Hole Penis Plug for the Pleasure Panel this month and I'm glad I did.  After a couple of months of "finding" myself after discovering the absolute joy of urethral sounding, I was more than keen to try out a penis plug and see if a more shallow insertion which is worn longer is equally as enjoyable.
The Loving Joy Bound to Please Through-Hole Penis Plug comes in a simple packet which displays what is inside and gives some brief information as to what the product is on its cardboard hanger.  The packet tells you only that the smallest ring supplied is 25mm in diameter.  The rear of the information gives you the usual warnings and lets you kindly know the product is a novelty as per!
To give you more in depth information, the Loving Joy Bound to Please Through-Hole Penis Plug weighs 23g and is made from solid stainless steel, as are the two supplied interchangeable rings (which are 2mm in diameter and 20mm respectively).  The penis plug has 47.5mm (1.87 inch) of insertable length and complete with ring is 55mm (2 inch) long.  The widest part of the insertable length is 7.5mm and is tapered for an easier insertion!
After taking the plug out of the packet I was quite impressed with the build quality, it feels like a nice, weighty, solid piece of kit.  The rings are very tight and once onto the plug itself feel very secure, which is peace of mind as you do not want to lose the plug and not be able to retrieve it!  To change from the smaller to bigger ring, or vice-versa, you will need to open up the ring to be able to place it into the small indentations at the top of the plug.  This is easier said than done and I had to use a pair of pliers in reverse to open up the ring as it is so tight, which shows how sturdy the rings are!
So then, the main objective here is the use and enjoyment from the Loving Joy Bound to Please Through-Hole Penis Plug.  The plug is made hollow and is sometimes referred to as cum-through, meaning you can wear indefinitely whilst urinating and ejaculating without having to remove it.  With the addition of two large rings to choose from to adorn the top of the plug, the idea is to also give a satisfactory Prince Albert look without the piercing of flesh part!
As soon as I had the chance I wanted to try on the plug, so as with anything you are inserting into your body, especially somewhere as delicate as your urethra, making sure you have everything as clean and sterile as possible is a must.  Luckily with stainless steel this is really easy, I find after washing thoroughly with antibacterial soap (or a cycle in dishwasher) having some sterile wipes on hand to finish is really handy, both before use and before storing.  To begin with, I prefer to use a thick water based lube which won't run straight off the steel and I use plenty, I like to put as much into the entrance to the urethra as I can and then a lot on to the plug.  Less friction = less irritation.
Please, please let me give you a quick word of advice, if you feel any pain or burning while inserting or during use, please remove the plug, even after many session of sounding, when I first start insertion I have slight burning, it normally goes away quickly if I remove the plug for a few seconds.  You can really damage yourself downstairs so please, take care!
I found the plug inserted very smoothly with the right amount of lubrication and felt surprisingly wide, I have a beginner set of sounds which the largest is 7mm; at 7.5mm this is a pretty big beginner plug!  I might advise something slightly smaller for a total beginner to try, this might be slightly daunting.  After the first successful insertion of the plug, I was understandably aroused, once this subsided, the plug fell out!
Undeterred I inserted again, but this time, instead of having the ring standing upright from the plug, I swivelled it towards the glans and let it sit on the frenulum, which causes a slight locking effect, the ring (I had the 25mm one on) sits just behind the glans and stays in place, result!  In the interests of research, with the plug being a through hole, I decided to test out the ejaculation part.
Masturbation with the ring over the glans was surprisingly effective and the ring was hardly noticeable at all.  With the plug inserted over an inch, all the internal nerve endings are stimulated along with the external and the resultant orgasm was explosive.  As a marvellous side effect, whist wearing the plug, ejaculation distance and strength is noticeably increased!
The first few times wearing the plug and ejaculating while wearing it resulted in the plug having to be taken out immediately as it was noticeably uncomfortable after orgasm.  After the 3rd time I did not feel any discomfort as the body had adjusted to wearing it.
I would recommend removing after ejaculation anyway, as I found you have to clean the plug or it will be a clogged up mess in your urethra!  As for urination while wearing the Loving Joy Bound to Please Through-Hole Penis Plug, I found this pretty easy going but again some might find they need to take it out to make sure the hole is clear afterwards.  I constantly feared sudden leaking from the through hole, which could be quite embarrassing if you are wearing for a longer period under clothing.
Some people will enjoy inserting the Loving Joy Bound to Please Through-Hole Penis Plug and leaving inserted indefinitely, the longest I have gone with the plug in was 4 hours and it started to get uncomfortable with every movement I made so had to take out for a while.  Before becoming uncomfortable though, even a slight brush against the ring causes a ping of pleasure-pain and inevitably you seem to be walking around semi-aroused for hours!   I imagine that a couple of months down the line of wearing for prolonged periods would enable you to wear day in and out, only taking out to clean at regular intervals.
I touched on the Prince Albert aspect earlier and once inserted, the plug does look impressive and adds a certain pe-jazzle to your member, the bigger to the two rings looks a bit too much, but with the smaller ring it looks good I think and is certainly going to bring a smile to your partners face!
I was pretty impressed with the Loving Joy Bound to Please Through-Hole Penis Plug, it brings another aspect to urethral play and can become a more drawn out experience, especially if worn under clothing when only you know that it's there.  I have found that after hours of mild pleasure from the plug being in, the resultant arousal level can be astronomical.
I can't really give the Loving Joy Bound to Please Through-Hole Penis Plug anything less than 10 out of 10 as it does exactly what it is meant to and is made to last.  Simple yet hugely effective.
– Kurosakikun
---
Where To Buy
Many thanks to Pleasure Panel reviewer Kurosakikun for this review of the Loving Joy Bound to Please Through-Hole Penis Plug.


The Loving Joy Bound to Please Through-Hole Penis Plug was sent free of charge, in exchange for a fair and honest review by the Pleasure Panel.
This product is also available from sextoys.co.uk.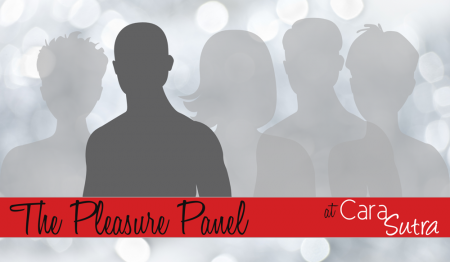 This review contains affiliate links.