Lovehoney Oh Kiss Me Lipstick Vibrator Review
By Pleasure Panel reviewer FesureMaybe
Here we have the Lovehoney Oh Kiss Me Lipstick Vibrator from Lovehoney. It's discreet, powerful and can be "hidden away in your make up bag".
First impression of the Lovehoney Oh Kiss Me Lipstick Vibrator packaging: I actually really like it. It's simple but bright and straight to the point. It states simply on the front it's a lipstick vibrator, which is all you need really. There's no picture of the product so you can't see what it looks like until you open the product unless you look it up online.
On the back of the box there is a lot of information included for example about the battery type and whether it comes with one and also how to use the product, clean it etc. I think this is a big bonus to it as it saves a ton of research I like to have before I buy a product.  I feel this information and look of the box would be enough for me to pick it up from a shelf and buy it, also it's small enough to fit through a letter box so no need to worry about missing the parcel!
The Lovehoney Oh Kiss Me Lipstick Vibrator itself is made from ABS Plastic and makes for easy cleaning after use, also it doesn't contain any latex or phthalates so no need to worry about allergies. It comes with a N Battery included (super win) but I know you can buy these easy enough from most shops when it needs replacing so that's a perk.
The product comes wrapped in plastic, which I enjoyed taking off way more then I should, and it was totally worth it. First look at the toy and it actually looks the same size as a normal lipstick which surprised me. I was expecting it to be smaller but it has a really decent size to it and easy enough to hold when using which I love. Taking the top cap off and it really does look like a lipstick with the top red bit and even comes with a little cap at the bottom to cover the button so this would definitely slide in and be discreet with your make up stuff.
This Lovehoney Oh Kiss Me Lipstick Vibrator is 3 inches in length and 2 inches in circumference and has one speed with a simple on and off button at the bottom which makes for easy use.
First use and it was a bit difficult to get used to with the angle of the top of the toy, it took me a little while to get the right angle and orgasm with the hardness of the toy as I usually use softer material toys. Nevertheless, I found the right way of doing this and my god does it have some power behind it for one little toy. After a few times of using this for a quiet 5 minutes I got the hang of getting the right angle and this has to be one of the best vibrators I have. This is definitely going into my handbag when I next go out and can tease my partner a bit if we can slip away.
As far as loudness to the vibrator is concerned, I found this to be one of the quieter toys I've used. Don't get me wrong you can hear it a little but definitely not as much as other toys I have reviewed. This one absolutely lives up to its discreet name for size, shape, look and sound so overall a win for it.
This has definitely got to be in my list of top vibrators I have reviewed. The Lovehoney Oh Kiss Me Lipstick Vibrator is discreet in looks and loudness but these don't let it down in giving you a quick orgasm when needed.
When I started writing this review, I was starting with the illusion that I wasn't happy with the price but the more I write down the positives the more I actually think this Lovehoney Oh Kiss Me Lipstick Vibrator is really good for the price and I would certainly pay it. Roll on the next time I get to go out as an adult as this is for sure coming with me!
10/10
– FesureMaybe
---
Where To Buy
Thanks to Pleasure Panel reviewer FesureMaybe for this review of the Lovehoney Oh! Kiss Me Lipstick Vibrator.


The Lovehoney Oh! Kiss Me Lipstick Vibrator was sent free of charge, in exchange for a fair and honest review by the Pleasure Panel, by the Lovehoney online sex shop. Thank you! 🙂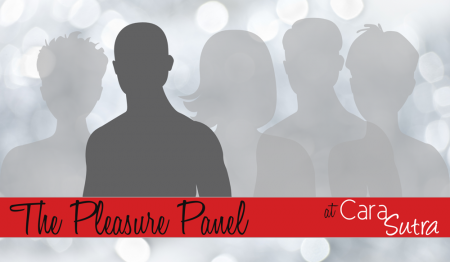 Contains affiliate links.