Fun Factory Laya 2 Vibrator Review
By Pleasure Panel reviewer Edger
So as the October Pleasure Panel selection was released to choose from, I really excited by a number of different looking and intriguing options.  Having narrowed it down and been lucky enough to be chosen, I was selected to review the Fun Factory Laya 2 Vibrator by Fun Factory sex toys.
I set about seeing what I could find out before the Fun Factory Laya 2 Vibrator arrived -and, having looked around on the internet, I was quite excited by what I found.  It seems that the vibrator is a newer, updated version of the Fun Factory Layaspot.  The major differences being that the updated model does not use replaceable batteries (charging via USB charging cable instead), is shaped to conform to the body slightly better, has more rumble in the motors and also is covered in soft silicone material.  All sounds good to me.
The Fun Factory website showed that the Fun Factory Laya 2 Vibrator could be used in a variety of scenarios, however, it mostly looks like a clitoral vibrator that has the shape to allow it to sit safe and secure for this use.
The package arrived and once opened, it was clear to see that the Fun Factory Laya 2 Vibrator is really neatly packaged in a box that is about the size of a modern mobile phone box. There is information on the packaging to describe the contents and information about the device that leaves nothing to the imagination, even including a science textbook looking diagram that shows where to place the device.  Once opened the first thing that hit me was the colour, wow this thing is bright.  You would not lose it from it blending in with other things.
The packaging itself contained some useful items in addition to the Fun Factory Laya 2 Vibrator.  It had the required magnetic charging cable, instruction manual and some information about a travel lock (very clever idea).
I thought that whilst I write about its appearance, feel and shape I would get the Fun Factory Laya 2 Vibrator charging ready for use, so I clipped it to its magnetic charging points, and was really impressed with how tightly these held.  The shape of the device meant that whilst it was sat on its side, the magnetic cable just sat there without any issues. Once charged, the lights on the top of the vibrator stay illuminated to let you know that the toy is ready for play.
The Fun Factory Laya 2 Vibrator itself is about 10cm long with a width of about 4cm, and is made of bodysafe silicone.  The website explaining that the silicone used is 100% medical grade silicone.  It feels very smooth to the touch, however, there is not as much give to the device as other toys, it has not got the soft feeling that some competitors have.  However, I personally found this not to be an issue at all, and the firmness of the silicone helped to make it feel uite solid in the hand. The silicone did not feel particularly grabby and all in all it had quite a solid feel to it.
This Fun Factory Laya 2 Vibrator fits really quite comfortably in the hand and has a lovely ergonomic curve to it that really makes it look and feel very good.  The buttons are placed on the top of the device and with only three buttons needed, it is well designed for simplicity of use.
I know I have already mentioned the colour of the vibrator, but feel that it really needs a second shout.  It is BRIGHT.  You would not lose it in a drawer or anything like that, however, if discreet and blending in is your goal, this toy does not.
The Fun Factory website had a range of different suggestions for the Fun Factory Laya 2 Vibrator and how to use it.  I did expect to see these in the instruction booklet that came with the toy, and was surprised not to as it really does add to the flexibility of the toy. However, this is not much of a concern, as it really could be found easily online, and a simple bit of imagination can also reach the same ideas.  The website showing how it could be used for solely clitoral play, slide it between during sex to increase clitoral stimulation or finally to use it to cup the balls during either a handjob or blowjob.
So now, with the device charged and ready to go, I applied a small amount of a water-based lube (as recommended for silicone based toys) just to allow it to not grab and really allow it to slide into position and tried to power the device on.  I took me a few moments to remember about the travel lock that I had read about earlier.  Essentially, it requires you to press a combination of buttons to power the device up, to make sure that it doesn't power up and buzz away in your luggage or bag.  It really doesn't take much to get this thing going, and I really like the idea of a safe lockdown when putting it into luggage.  A nice little addition.
I found that the Fun Factory Laya 2 Vibrator fitted fairly well and got it into position nicely, however, I did find that the control buttons were less easily accessed once in place, making me feel I had to reach down further than expected, whilst holding the thing in place, and as a result, I did feel that I had to kind of move it around to get to change between any of the settings whilst I was using it.
The Fun Factory Laya 2 Vibrator has six different vibration rhythms that can cycle through four different intensity levels to allow you to really find the best fit for fun.  I would say that on the lowest setting the vibrations were slow and did not really transmit too well, however, as you cycle up and through, they did obviously increase in intensity, without ever really hitting that wow factor.  It just did not seem to pulse out of the device and give too much of a sensation.  It was pleasant but really that was all. I just couldn't seem to get there with it.
Cycling through the settings, the Fun Factory Laya 2 Vibrator gave some pleasant sensations in terms of the different patterns that it produced, however, as I prefer the straight forward buzzing, I felt it was best to try my best with that setting.  Try as I might, it just didn't do it.  Nice, but no cigar, so to speak.
The packaging and the instructions both explain that the device is waterproof so there is the option to explore further play with the device in the bath, which is always a nice touch.
As for cleaning the Fun Factory Laya 2 Vibrator, it is as simple as you would expect for a device like this.  With no nooks and crannies to make it difficult, it is a simple case of a quick clean down followed by a sex toy cleaning spray and dry and it can be packed away till the next time. However, with it not hitting the dizzy heights, I think there will be other toys out of the drawer before this one.
All in all, the Fun Factory Laya 2 Vibrator looks great, all ergonomic, sleek and BRIGHT and it does a good job, just not a great job and in the price category it is placed into I think that I would like to be getting more success out of a toy that I purchase.  It does give scope for using in a number of different scenarios, which does increase its flexibility.
However, I again would rather buy a toy that is going to perform well in a small number of situations, than one that is going to be average in a lot.
6/10
– Edger
---
Where To Buy
Thanks to Pleasure Panel reviewer Edger for this review of the Fun Factory Laya 2 Vibrator.


The Fun Factory Laya 2 Vibrator was sent free of charge, in exchange for a fair and honest review by the Pleasure Panel, by Fun Factory Sex Toys. Thank you! 🙂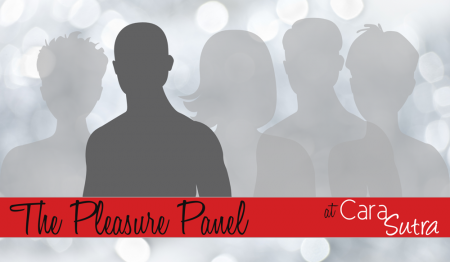 Unaffiliated