Fun Factory Black Line Big Boss Vibrator Review
By Pleasure Panel reviewer Just Jess
The Fun Factory Black Line Big Boss Vibrator is huge! I mean massive. Not in length but the girth is seriously impressive. I rarely need lube once I'm aroused but I've had to use it every time with the Big Boss unless I've already orgasmed.
I didn't think an 18cm insertable length and 14cm girth sounded THAT big – I have bigger dildos – but it just feels enormous as it fills me. The bulbous head popping deliciously as I insert it and honing straight for my G-spot.
Despite its bulk, the vibrations travel well through the silicone and are strong enough to bring me to orgasm clitorally when I use the Fun Factory Black Line Big Boss Vibrator externally.
I'm not a fan of patterns in vibrators but the vibrations are strong and rumbly which I love and if you're a pattern fan, they aren't at all buzzy and numbing. The top constant speed has me writhing in minutes; the combination of the powerful vibrations and girth make me cum almost instantly. When combined with clitoral stimulation and thrusting hard against my G-spot, the Big Boss makes me squirt over and over again.
The hooped handle is amazing for thrusting, I quite often let go or lose grip when I'm thrusting with a dildo or vibrator but slipping my thumb through the handle gives a great grip.
The only draw back I've found is the silicone used by Fun Factory is a complete fluff magnet; I have several of their dildos and they seem to be covered in lint and hairs as soon as they're out of the box! I have to clean the Big Boss before (and obviously after) every use, which does take away a degree of spontaneity.
The Fun Factory Black Line Big Boss Vibrator is completely waterproof so clean up is quick and easy; it also means you can use it in the bath or shower if you like to play in water. Given how weak I feel after orgasming with the Big Boss; I doubt I could stay stood up in the shower.
Fun Factory have included a travel lock on the Big Boss, which is a fantastic idea to stop it setting off unexpectedly in a bag or drawer but, having not read the instructions properly before, the travel lock resulted in me throwing the Big Boss across the room in frustration the first time I tried to use it with a partner.
The instructions are largely pictorial which should make them universal, but I completely missed that the "Fun" and "+" buttons needed to be held down together to remove the lock, I was holding them down one after the other and wondering why it wasn't working.
I haven't tried using the Fun Factory Black Line Big Boss Vibrator anally as it doesn't have a flared base, and the handle isn't tapered enough to act as a stopper, but if I point the head of the vibrator towards my back rather than my G-spot the strength of the vibrations feels amazing against a plug or penis.
I'm completely in love with the Fun Factory Black Line Big Boss Vibrator; the girth and the rumble are everything I want in a vibrator. I can't fault it given the strength of the orgasms it gives me.
10/10
– Just Jess
---
Where To Buy
Thanks to Pleasure Panel reviewer Just Jess for this review of the Fun Factory Black Line Big Boss Vibrator.


The Fun Factory Black Line Big Boss Vibrator was sent free of charge, in exchange for a fair and honest review by the Pleasure Panel, by Fun Factory. Thank you! 🙂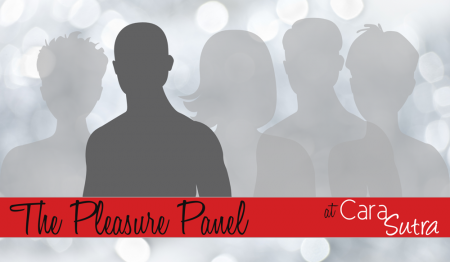 Unaffiliated