Broad City Tuesday 7am Classic Vibrator Review
Broad City Tuesday 7am Classic Vibrator review by Kitten Boheme
I am a huge fan of Broad City. I love the show. I tell everyone I know to watch it. Yes… I'm one of those people. "Have you seen Broad City yet?" "Oh man, you need to watch Broad City." "Oh my GOD! I can't believe you haven't seen Broad City, here sit down and watch EVERY SEASON WITH ME IN ONE SITTING."
So, as you can imagine, when I heard Lovehoney was launching a collection of Broad City themed sex toys I was just a little bit excited (okay, more than just a little bit). I knew I needed to get my hands (vagina?) on at least one. Luckily for me my wish was granted when I was sent the Broad City Tuesday 7am Classic Vibrator through Cara Sutra's Pleasure Panel! Hooray!
The toy's packaging is very fun, bright, inviting and just a little bit brassy (much like the show itself)! The Broad City Tuesday 7am Classic Vibrator arrived packaged in a cardboard sleeve that features the show's leading ladies, along with quotes from the Broad City TV show. There's also basic product info about the vibrator itself. Simple but appealing. Personally I appreciate the more minimal approach to toy packaging, I don't need enormous boxes full of excess cardboard and mounds of plastic.
Much like its packaging the Broad City Tuesday 7am Classic Vibrator itself is also bright (I love this shade of blue!). It's an insanely simple, no-frills vibrator that reminds me an awful lot of a cheap plastic vibe I bought at Spencer's Gifts back when it was still cool to shop at Spencer's Gifts (hint: it was a long, long time ago). Unlike the cheap vibe I bought at Spencer's many years ago that broke after only a few uses, the Broad City Tuesday 7am Classic Vibrator actually feels like a little bit of thought and some quality control was exercised; it may be simple but its not 'cheap.'
The body of the Broad City Tuesday 7am Classic Vibrator is made from a velvety smooth matte ABS Plastic, which is both body safe and free from phthalates. The shaft of the toy is rather slim, only about 3 and a half inches around (about as wide as my two fingers) and tapers to a rounded point near the top. The bottom of the toy features a black plastic cap that both controls the toys settings and can be removed to replace the batteries.
The Broad City Tuesday 7am Classic Vibrator is powered by 2 AA batteries. The problem I have with battery powered toys is I never have the right kind of batteries laying around. So it turns into this complicated ritual of borrowing a battery from one household item or another all so I can masturbate. It's quite the ordeal. And of course when the Broad City vibe arrived I read the little blurb on the packaging that said "batteries not included" and my heart sank just a little bit.
Luckily I had just recently robbed my Xbox remote of its batteries to power up another toy, so I snatched those and was able to get the Broad City Tuesday 7am Classic Vibrator up and running. What I am trying to say, in my long winded way, is be sure to have a package of AA batteries on hand if you are planning on bringing this vibe home.
To insert the batteries simply unscrew the base of the toy and slip the batteries inside the open compartment as directed then replace the cap. There is a little rolled up bit of thin cardboard inside the toy, your instinct may be to remove it… don't. If you remove it the batteries rattle around inside the Broad City Tuesday 7am Classic Vibrator like crazy (they rattle around bad enough as it is with the cardboard still inserted) and is very loud and really disrupts the vibrations. So… leave that bit of cardboard alone.
Operating the Broad City Tuesday 7am Classic Vibrator is pretty simple. It is a multi-speed vibrator, although how many speeds I can't exactly tell, they kind of blend together for me. To control these settings there is a rotating dial at the very bottom of the removable cap. Turning it clockwise will turn the toy on and adjust its intensity while turning it counter clockwise will adjust the intensity down lower and turn the toy off.
So, in use I found that the tapered tip worked great for some pin-point style stimulation. I was able to push the tip down right next to my clit and really direct the vibrations down where I wanted them. When direct stimulation became too much and I wanted something broader I was able to lay the body of the toy down against my clit and take a breather without pulling the toy completely off, used either way the toy worked out very well.
The quality of the vibrations were a little better than I was expecting from such a simple battery operated toy. It was nothing that knocked my socks off, but for a battery powered budget toy, it was nice. I was expecting it to be clit numbingly buzzy and only emit surface level vibrations. I mean… it's still kind of buzzy, especially as you navigate into its upper speeds. But I was surprised, there is actually just a hint of an almost rumble to it. Not bad for something powered by a pair of AAs.
Using the Broad City Tuesday 7am Classic Vibrator on its own for external stimulation it took me much longer than I would have liked to reach an orgasm – there just isn't enough oomph behind its vibrations. But inserted and paired with a second external vibe was far more successful! The tapered tip vibrated against my g-spot in a way that wasn't overwhelming (in the way some vibes built for g-spotting can be) but kind of a pleasant tickle that paired really well with the vibrations I was directing onto my clit with one of my wands. This is the sort of toy I would probably never use on its own, but in tandem with something else, or perhaps as a toy to warm up with before moving on to the big guns (aka the Doxy).
Sadly, there is a big downside to the Broad City Tuesday 7am Classic Vibrator, and that is the noise level. Holy heck is this toy loud! I turned it on and scared the ever loving shit out of my poor dog. She took off running like the giant vacuum cleaner of death was chasing after her. Heck, I think I jumped a little when I turned it on.
Even with that bit of cardboard rolled up inside the toy, the batteries still rattle around quite a bit, especially as you crank the toy up to its higher speeds. I've tried readjusting the bit of rolled up cardboard in the toy to see if that would help dampen some of the battery rattle and while it helped for a while, it wasn't long before the batteries were back to rattling around. The buzz of the Broad City Tuesday 7am Classic Vibrator itself is also quite audible, especially when you reach its top end setting. It is loud enough that while testing this toy my partner came running because he heard me masturbating. Not great if you are looking for something discreet.
If you are looking for a vibrator and are on a fairly tight budget, the Broad City Tuesday 7am Classic Vibrator is not a bad choice. It is certainly a heck of a lot better than a lot of battery powered cheapo vibes out there. It was able to give me an orgasm and it paired very well with another toy. It is unfortunately rather loud, which might make this a no-go for anyone looking for a discreet toy.
Its size does lend it well to being portable and good for travel, something that could be very easily slipped into an overnight bag or a suitcase (just be sure to remove the batteries first!).
I think the Broad City Tuesday 7am Classic Vibrator is a great starting point for someone who may be new to vibes and isn't exactly sure what they want. It's not too intimidating in terms of packaging (no naked ladies here!), its aesthetics are fairly gender neutral (blue is for everyone!), size-wise it not at all overwhelming and in terms of power this vibe is not too intense but is still adequate enough that someone who prefers mild to mid-level vibrations would find this toy to be quite pleasant.
There really isn't anything amazing about this toy. At the end of the day all it really is is an average classic vibrator with some trendy pop culture branding. A fun collector's piece if you are a fan of the show, but nothing to write home about.
All in all, I give the Broad City Tuesday 7am Classic Vibrator a 5/10 – not bad for a budget vibe, but the noise level left something to be desired.
– Kitten Boheme
---
Where To Buy
Thanks to Pleasure Panel reviewer Kitten Boheme for this review of the Broad City Tuesday 7am Classic Vibrator.
This sex toy was sent free of charge, in exchange for a fair and honest review by the Pleasure Panel, by Lovehoney. Thank you! 🙂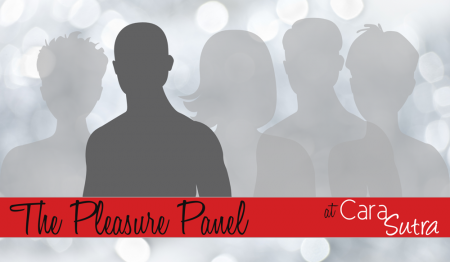 This review contains affiliate links.