Adrien Lastic Little Rocket Vibrating Butt Plug Review
By Pleasure Panel reviewer Crimescene
I was selected by Cara to review the Adrien Lastic Little Rocket Vibrating Butt Plug from Bondara on behalf of the Pleasure Panel. I was very excited to have this opportunity. My last battery-powered vibrating butt plug died recently and I was looking to invest in something better quality.
The Adrien Lastic Little Rocket Vibrating Butt Plug was sent quickly and discreetly as always. I couldn't wait to rip the package open! Knowing it was rechargeable, I was fully prepared to accept I would have to wait until it was fully charged before I could use it.
Packaging
This plug comes packaged in a smallish white 'hinged' box with a descriptive sleeve over the top. The sleeve contains a lot of information such as: a picture of the butt plug, a diagram of the charging pin connection and informs you that it uses a lithium battery.
Specs
The Adrien Lastic Little Rocket Vibrating Butt Plug is made of 100% silicone, is ergonomic, waterproof and phthalates free. Unfortunately the word 'phthalates' is spelt wrong on the front of the sleeve which doesn't look very professional. I only noticed it when writing this review though. The butt plug measures at 13cm, has a diameter of 3.5cm, can be used for three hours, and declares to be 'whisper quiet'. It is also USB rechargeable and is operated via remote control.
Originally I was surprised at the size of this butt plug. I had expected it to be smaller for some reason. The Adrien Lastic Little Rocket Vibrating Butt Plug has twelve vibration modes all created by one powerful motor.
It is easy to charge as it uses two magnetic pins to attach the USB cable to the base of the butt plug. I had never used a toy that charges this way, and I had only heard negative reviews about it. However, I have had absolutely no problems charging the Little Rocket this way. The magnets are strong and hold the charging pin strongly in place.
How It Feels
I suppose you want to know what it felt like, right? It caught me by surprise to be honest. This butt plug packs a punch! The power is definitely there, on all the speeds (your usual three options of steady vibrations, followed by various patterns) but I'm not certain it's 'whisper quiet'. There's definitely some noise but it's not incredibly loud. With some music or the TV on in the background it would not be heard.
The Adrien Lastic Little Rocket Vibrating Butt Plug was a little harder to insert than I was anticipating but that is more than likely down to my anatomy. I recommend using some water-based anal lubricant. To operate you hold the power buttons to turn both on, and then select which mode you would like via the remote control. I was originally sceptical about the remote as I thought it looked cheap and breakable. However, it was very simple to use and I no longer think that about it.
There was one glitch though . . . I'm not entirely sure how it happened but the vibrations are numbered on the remote and you scroll through them. Somehow the numbers got swapped around, so zero became vibration number one, number one became vibration two etc. The problem is easily rectified by turning the remote and the plug off.
Clean Up
A few squirts of antibacterial toy cleaner and rinsing with warm water after using keeps the plug hygienic. There are no nooks and crannies to make cleaning hard which is good and it can be fully submersed due to it being waterproof.
The Adrien Lastic Little Rocket Vibrating Butt Plug comes with a white storage bag which, despite being far too big for the toy, I appreciate. The toy comes with a complimentary sachet of Adrien Lastic lubricant which is a nice touch. An instruction manual is included which is worth browsing and there is also a booklet of other Adrien Lastic toys which I enjoyed looking through.
Conclusion
I think the Adrien Lastic Little Rocket Vibrating Butt Plug is well worth the £52.99 price tag. You get a two year warranty with it, but I would be surprised if any major problems arose. It has everything you could want in a butt plug, and much more! It's a 9/10. Rectifying the spelling mistake on the cardboard sleeve, providing a storage bag that fits the toy, and fixing the remote control glitch would score it full points.
– Crimescene
---
Where To Buy
Thanks to Pleasure Panel reviewer Crimescene for this review of the Adrien Lastic Little Rocket Vibrating Butt Plug.
Buy it here from Bondara.
This product was sent free of charge, in exchange for a fair and honest review by the Pleasure Panel, by Bondara. Thank you! 🙂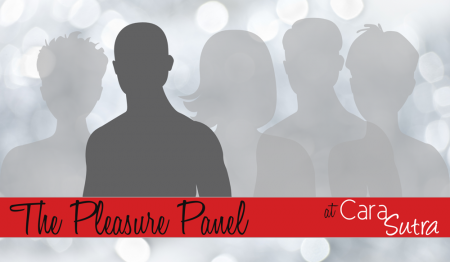 This review contains affiliate links.