Complete Sensory Deprivation 101 | Guide To Kinky Sensory Deprivation
Ever heard of sensory deprivation? If you have, chances are you're either up on your psychology* or you're into bondage. Or both, of course. Sensory deprivation is an enormous turn-on for many in the BDSM scene, but what is it that makes this particular practice so sexy?
What Is Sensory Deprivation?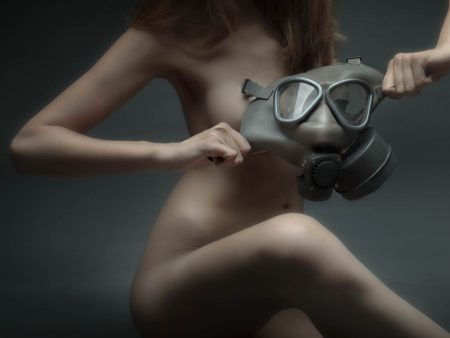 Sensory deprivation is, as the name states, depriving a person of their sensory abilities. There are the five main senses, sight, hearing, touch, smell and taste, although studies in recent years have suggested there are many more than five. We'll concentrate on these for now, though.
Once you begin to understand that sensory deprivation is about temporarily removing access to one or more of these five main senses, you may be reminded of various aspects of BDSM. The B in BDSM is bondage, a strong facet which is all about restraint and restriction. Therefore: sensory deprivation is a form of bondage.
To achieve sensory deprivation often requires some tangible bondage accessories, although removing one's ability to see things clearly could be as simple as turning the lights off.
How Can It Be Achieved?
So, what are some other ways in which sensory deprivation can be achieved? And is there really such a thing as complete sensory deprivation?
Bondage Accessories
The bondage accessory most people are familiar with, when it comes to 'kinky sex' and sensory deprivation, is a blindfold. Removing your lover/sub/play partner's ability to see can heighten the other senses, such as sound, touch and taste. In addition, without the ability to see what's going on, their imagination is sent into overdrive –spurring on heady anticipation for what might happen next.
Stepping it up a gear is a bondage hood. Slipping your head into one of these hoods is, unsurprisingly, a completely immersive experience. I own the Honour Total Lockdown Hood (very similar to the UberKinky Sensory Dep Leather Bondage Hood) and it's one of my favourite kinky play items. I've been locked into it myself, and locked submissives into it, too. Yes: locked.
As you can see, there's a lot more going on with the sensory deprivation hood than with a blindfold. It's great that those interested in the kinkier aspects of sensuality can choose the level they're comfortable at. Even simply wearing the sensory deprivation hood can be extremely overwhelming, fighting encroaching feelings of claustrophobia, being forced to engage every ounce of trust in the person to whom you've submitted control.
A complete sensory dep hood such as the one I own has parts which block out the ability to see, muffle sound and remove one's ability to speak, courtesy of the gag mouthpiece. When combined with other bondage restraints, such as bondage rope or ankle and wrist cuffs, you can see how a person can be almost totally deprived of their senses.
Almost?
Is complete sensory deprivation ever really possible?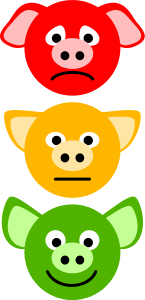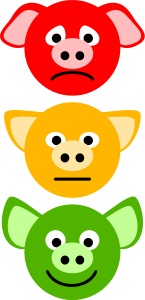 I'm not convinced that it's ever really possible, in the literal meaning of the term –or that anyone would ever really want it to be. To derive any pleasure from a situation, even in a masochistic sense, it could be argued that you need to have at least a little information passed to your brain from one sense or another.
There's also the safety aspect to consider. Without sensory information fed to your brain, you wouldn't know when you need to use your safeword to safe out of a situation which you felt uncomfortable in or which was approaching/beyond your limits.
Complete sensory deprivation is often romanticised in hardcore BDSM fiction, written from the point of view of the one experiencing the sensory deprivation, and therefore the existence and use of safewords might be glossed over or not mentioned at all. Erotica is idyllic, describing what someone would love to happen in an ideal situation –for them. Therefore complete sensory deprivation –or as close as can be achieved- is a popular theme in the safe space of written erotica.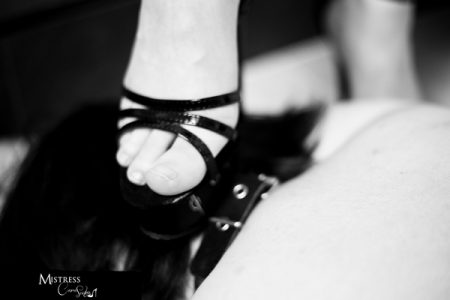 Despite all of the above, what is known as complete sensory deprivation in the BDSM scene is really short for 'or as close as we can possibly manage, within the universal restraints of the laws of science and the moral restraints of safety awareness.
Psychological Impact -& Sensual
Although by no means the only route to elusive subspace, complete sensory deprivation is certainly an effective one. The information our senses feed our minds is a constant distraction we don't even realise we're battling, filtering, so that we can focus on what's most important to us at the time. Sweep all that unnecessary and unwanted information aside, clear it out of the way, and you're forced to face what little information is provided to you, courtesy of the one in control. It places the person experiencing sensory deprivation in a vulnerable, highly sensorially receptive, position.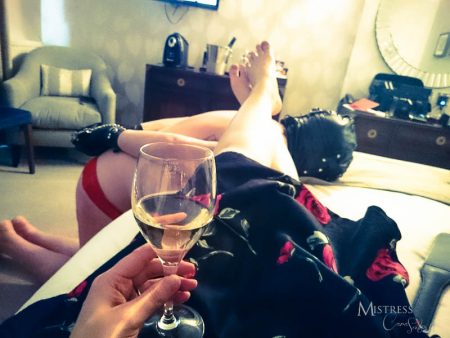 As always, in a BDSM setting, the one in control (Dom or Top) has a lot of responsibility with the other person's desirable predicament in mind. Any sensory information fed to the one deprived of most of their senses will be felt much more keenly than usual, with their mind forced to be highly alert and anticipating your every move or touch.
Consent and trust are two mainstays of everything BDSM, and when it comes to complete sensory deprivation we can really see the two elements beautifully in play. With the mandatory foundation of consent, then a blanket of mutual trust, with the safety switch of a safeword (or other method of safing out) ready, sensory deprivation can lead to the most intensely sensual and erotically charged play sessions you've ever experienced.
Contains affiliate links 
*It is interesting how sensory dep during the use of float tanks has been hailed as providing major physiological and psychological benefits to the user. Bondage and BDSM enthusiasts, myself included, have been saying the same about our interests for years…