Titus Basics Donut Cock Rings 3 Pack Review
By Pleasure Panel reviewer Miss Eve E
Cara Sutra kindly sent me the Titus Basics Donut Cock Rings 3 Pack (available from Clonezone UK) to review thanks to The Pleasure Panel.
The Basics
The Titus Basics Donut Cock Rings are packaged in a clear case that's relatively easy to open, all you have to do is pull it apart, and voila! Because it's see through, and plastic it makes a good case for storage after use. The cock rings are also all the same size, and boast up to four times the ability to stretch their original size.
In regards to materials, though the Titus Basics Donut Cock Rings are phthalate free they are made from jelly. Not the safest material around as jelly toys are so porous – they're essentially bacteria traps. But, if they're just used by one person and cleaned well, they're not a bad starter toy.
My Opinions
The Titus Basics Donut Cock Rings are extremely stretchy. I was a bit dubious about their ability to last as soon they've encountered a little bit of pull, mainly due to my habit of breaking sex toys, but even when I pulled them as far as they were able to go they didn't break! They're so resilient that they could work as resistance bands during exercise.
However, the Titus Basics Donut Cock Rings do have dents and grooves in them – I'm guessing from the moulds they were made. It does mean that close attention needs to be made when cleaning them to ensure that they can be cleaned thoroughly – more so because they're made from jelly.
The Gent's Opinion:
When asked the first time: "Yes, they're good."
When pressed for more details: "Fun. Using three at once is quite an interesting experience."
So, I'll extrapolate.
According to the Gent's reactions the Titus Basics Donut Cock Rings definitely heightened sensitivity … that much was apparent. I would argue (and when asked so would he) that they're just the right fit; they're not so loose that they slide around everywhere with a bit of lube, but they're not too tight that they cut off blood supply. But, they are a bit of a pain to remove, and I've not go the most dexterous fingers. If you're not careful removing the cock rings can also lead to unwanted hair removal.
I think the Titus Basics Donut Cock Rings would work best with tie and tease, hand jobs, and blow jobs, but I wouldn't dare use them during sex. I think the fact that they stick and catch on (and occasionally rip) hairs would cause problems with the amount of movement and the possibility to trap hairs. Plus, I wouldn't trust the jelly material with two sets of bodily fluids.
Conclusion
Do the Titus Basics Donut Cock Rings do everything they say on the pack? Yes! They definitely increase sensitivity, enhance the Gent's erection, give me a chance to play with delaying orgasms, and I've not broken them yet! Always a plus in my opinion. But, the fact that they're made from jelly, and occasionally rip off hair during removal dampens my enthusiasm slightly.
They're 3 good basic cock rings, great for beginners, but make sure you wash them well after use, and only use them with one person.
7/10
– Miss Eve E
---
Thanks to Pleasure Panel reviewer Miss Eve E for this review of the Titus Basics Donut Cock Rings 3 Pack. They cost £6.99 from Clonezone.
The Titus Basics Donut Cock Rings were sent free of charge, in exchange for a fair and honest review by the Pleasure Panel, by clonezonedirect.co.uk. Thank you 🙂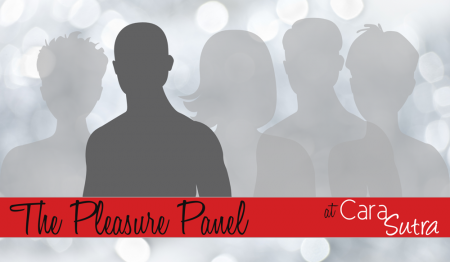 Contains affiliate links.