Lovehoney Gin and Tonic Flavoured Lube Review
By Pleasure Panel reviewer Married2Sexy
The Lovehoney Gin and Tonic Flavoured Lube came to us from Lovehoney via Cara Sutra and her Pleasure Panel for our holiday review. Mrs. Sexy and I are huge fans of lube and we are grateful to have been chosen to try out and share our opinion on such a unique, limited edition flavor.
The Lovehoney Gin and Tonic Flavoured Lube supplied to us was the commercially available 3.4 ounce (100mL) clear tube container.  The twist off lid securely closes.  The plastic container is soft enough to squeeze to facilitate dispensing.  The gel is thick and goopy making this style of container not the most ideal to get the right amount out.  I find pump or squeeze tubes easier, particularly in the height of play.  Sure, you can slowly pour out the amount you need, but with a naked body lying there for you to lick this off of, it is very difficult to have patience and precision in your pour.
The lubricant is water-based and though it is flavored after an alcoholic drink, it contains no alcohol.
The ingredient list is as follows:
Aqua, Sorbitol, Hydroxyethyl Cellulose, Potassium Sorbate, PEG-40 Hydrogenated Castor Oil, Polysorbate 20, Aroma (flavor), Juniperus Communis (Juniper) Berry Oil, Diazolidinyl Urea, Citric Acid, Sucralose. 
It is vegan-friendly and compatible with all sex toy materials and skin types.  I am happy that this does not contain glycerine since Mrs. Sexy reacts to it.
With Mrs. Sexy's breasts exposed I decided to enhance nipple play with some of the Lovehoney Gin and Tonic Flavoured Lube.  Being Ohio and the winter season, the gel took on the cold room temperature making this a flavorful way to add temperature play to our night.  Untwisting the lid, I inverted the bottle to drizzle some of the lubrication on her.
Like I noted, it is cold, so the gel was not as viscous as it probably would be on a summer afternoon.  With nothing coming out and my mouth anxiously awaiting, I gave the bottle a slight squeeze.  About a teaspoon of lubrication released and covered her nipple.  The gel conducted the cold eliciting an exhale from her.  Bringing my mouth down, I felt the heat transfer through.  I also enjoyed the taste diffusing through my mouth.  I could not tell you that I had juniper berry before, but to me I taste a lime-like sour flavor, which is slightly bitter.
Not wanting her to feel left out, I offered myself for her to lick this lube from.  She enjoyed the taste due to its uniqueness.  We both appreciated the lack of artificial sweetener taste, since both of us find the sweetness and aftertaste unappealing.  Applying some more to aid in hand play, we were disappointed.  The gel became tacky after a while.  This is not a unique problem to this product, but you either need to keep applying it or add it to enhance already moistened or self-moistening areas.
Overall, Lovehoney Gin and Tonic Flavoured Lube is something I am glad to have tried.  Would I buy it again, maybe.  The flavor is unique and pleasant.  The gel transfer temperature very well so it makes foreplay fun.  As a lube to aid in penetration, I don't think it is the best out there.  If you are a Gin & Tonic drinker, I would recommend grabbing it, since Lovehoney is advertising it as a limited supply flavor.  Overall, I give the Lovehoney Gin and Tonic Flavoured Lube a 6 out of 10.
– Married2Sexy
---
Where To Buy
Thanks to Pleasure Panel reviewer Married2Sexy for this review of the Lovehoney Gin and Tonic Flavoured Lube.


The Lovehoney Gin and Tonic Flavoured Lube was sent free of charge, in exchange for a fair and honest review by the Pleasure Panel, by the Lovehoney online sex shop. Thank you! 🙂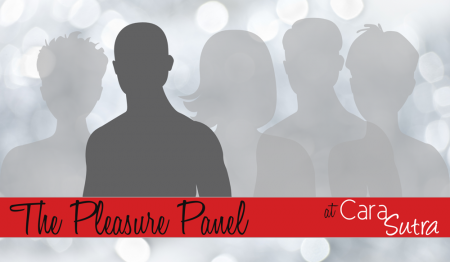 Contains affiliate links.