Bondara Thrusting Pearl Rabbit Vibrator Review
Review of the Bondara Thrusting Pearl Rabbit Vibrator by Pleasure Panel reviewer Vanessa De Largie
Holy Moly!
I can hardly string a coherent sentence together, let alone write a review about this shining PINK bombshell…
Yes, I've been using the Bondara Thrusting Pearl Rabbit Vibrator ever since it arrived early this afternoon, courtesy of Bondara and the delightful Cara Sutra.
Let me say, straight up… I'm late to the party of the infamous rabbit vibrator.
I missed the Sex In The City memo and all the hoohah around the rabbit and the blended orgasm.
I've been chained to my desk downunder…pardon the pun!  (Aussie ex-pat here).
And literally tried a rabbit vibrator for the FIRST time today in London.
PACKAGING:
I love Bondara's packaging!
My Bondara Thrusting Pearl Rabbit Vibrator arrived in a black box with their eye-catching hot pink logo.
When opened, the vibrator was sealed in plastic — which spells class and cleanliness.
I tend to throw out boxes but I'll be holding on to this Bondara box —  it's sleek and stylish.
PRE-RIDE:
Little-Miss-Disorganised (me)  was not prepared for this new addition to her life.
All the vibrators I own, need 1 or 2 batteries.  This pink tart needs 4.
I had to quickly dart up the shop by foot, get more batteries and return home.
Then when I arrived home.  I fumbled about trying to open the battery cable.
Well, I eventually worked it out being the Einstein I am.  I think my eagerness and horniness was fogging up my common sense.
Finally I loaded the batteries — hip hip hooray!
THE RUMBLE AFTER THE FUMBLE:
Oh-my-gawd! 4 batteries… Hmm…
I was gobsmacked at the power of this thing.  It's like a V8-engine, not only in power and vibration but in sound.  I fell into a laughing fit, perplexed how I was going to tackle this baby.
The rabbit ears vibrate madly, the shaft thrusts in and out and the beads rotate, massaging your g-spot and vaginal walls.  I felt a bit intimidated by this toy if I'm honest — but in a good way!
I've used hundreds of sex-toys in the last decade but never of this kind.
Being a sex-columnist, I obviously knew of the 'rabbit vibrator' but it didn't appeal to me, (or so I thought).  It looked complicated.
Moral of the story:  Don't judge a vibrator by it's appearance.
I only wish I'd explored the rabbit's 'complications' years ago.
THE GAME WAS OVER BEFORE IT BEGAN:
Usually when I masturbate, either with my fingers or a vibe. I go into what I call my 'showreels'.  My showreels are the visual imagery and stories my mind plays whilst I masturbate and edge myself towards climax….
Well I put the ears on my clit and before I even had the opportunity to begin a showreel, I had a MASSIVE orgasm in like 15 seconds.
I honestly cried.  (and I'm not making this up).  I live with hypersexuality.  And rarely ever feel fully satisfied and sexually relieved by toys or sex.
Well this toy, FULLY satisfied and relieved me.  So much so, that after my cry and laughter, I fell asleep for three hours.
Then on waking went for three more rounds…
The Bondara Thrusting Pearl Rabbit Vibrator is the perfect ten.  I'd give it more if possible.
SPECIFICS:
Colours: Pink or Purple  ( I LURVE the pink!)
Material: ABS and TPR
Insertable Length: 6 inches of love
Entire Length: 11.25 inches
Diameter: 1.6 inches
Waterproof:  Nope
Power:  Like a V8 engine  4x AA batteries
Sound:  This rabbit is REALLY loud but who cares?  The pleasure it provides is phenomenal.
10/10
– Vanessa De Largie
---
Where To Buy
Thanks to Pleasure Panel reviewer Vanessa De Largie for this review of the Bondara Thrusting Pearl Rabbit Vibrator.
Buy yours here from Bondara.
Buyers please be aware that TPR is a porous material.
The Bondara Thrusting Pearl Rabbit Vibrator was sent free of charge, in exchange for a fair and honest review by the Pleasure Panel, by Bondara. Thank you! 🙂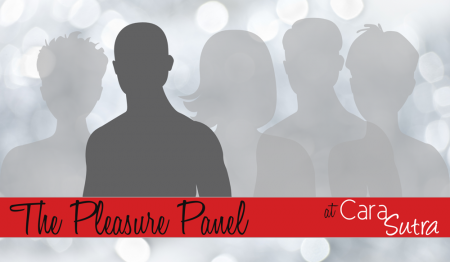 This review contains affiliate links.