Special Effects & Flavoured Lubes 101: Your Complete Guide
There are many different types of sexual pleasure lube, as you'll know if you read my recent big guide to sexual lubricants. In that detailed article I shares the main advantages to using lube in your sensual pleasure adventures, as well as top tips and a brief overview of the various types. Today, I'd like to discuss an extremely fun type of lube in more detail – sex lubricants which offer sensational intimate effects, plus lubes with mouth-watering flavours. Welcome to my special effects & flavoured lubes 101: your complete guide!
Shop now: USA | UK | Europe | Canada | Australia | New Zealand
Enjoy all our flavoured lube reviews
Main Features
Flavoured lubes and special effects lubricants add a little extra to your play sessions; more than just your basic slip and slide.
Water is the most common and popular base for flavoured lubes, as they're designed to be enjoyed orally as well as to reduce friction during shared sexual pleasure. Water is obviously a much more palatable and safer ingredient for a lube made to be ingested (still in small quantities, of course) than, say, silicone or oil.
Flavours for sex lubes used to be quite limited. Cherry, banana and mint were the most common ones. I remember Durex adding a strawberry flavour, years ago, and it being a huge deal. Now, you can find a multitude of flavours, including bubble gum, pink lemonade, butterscotch, salted caramel, tiramisu, cinnamon… even prosecco and gin & tonic!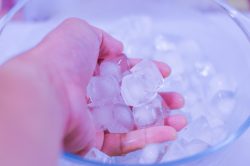 Special effects lubricants do as they state on the bottle. Literally! These lubes add a different 'special feature' to your sexual pleasure session. Effects can include extra warmth, gentle to icy coolness, provocative tingling, lightly anaesthetising (numbing) and others.
As always when it comes to choosing and using lubes, make sure you carefully read the product description or label before purchase. That way you can be absolutely certain of the benefits of that specific lube, as well as noting the exact formulation and avoiding any lubes with ingredients you're sensitive to.
Best For… 
Flavoured lubes are brilliant for those who enjoy or wish to dabble in a bit of oral sex or tongue exploration of their partner's body. As these lubes are usually water-based, you can use them while also including sex toys in your play sessions, no matter what material they're made from.
Blowjobs (fellatio) and tongue stimulation of the vulva region, clitoris and the entrance to the vagina (cunnilingus) can be enhanced with a splash of flavoured lube in whatever flavour you fancy.
Special effects lubricants are great for livening up erotic playtimes with a new sensation, particularly if you feel stuck in a rut or wish to spice up masturbation sessions or sex in a long-term relationship.
Not Great For…
The sweet taste of many flavoured lubricants comes from the inclusion of glycerine. As we've discovered in my other lube guides, glycerine (and other sugars) can cause vaginal irritation. Not in all people with a vagina, but in many. It can be difficult to find flavoured lubes which don't contain glycerine, but it's possible. Obviously for those sensitive to glycerine who still wish to enjoy the benefits of flavoured lubes, it's definitely worth the search as well as the extra pennies on the price tag.
I've found that flavoured lubricants often sacrifice slipperiness for taste, so if you're looking mainly for glide rather than an oral addition to foreplay and sex, perhaps select a different type of lube.
Special effects lubricants also often contain ingredients in their formulations which those with the most sensitive intimate regions may have a negative reaction to. I say this after reading the plentiful lubricant reviews published here at the Cara Sutra sex blog by my guest reviewers, which unfortunately have, at times, included intimate irritation or discomfort.
The usual suspects for irritation from special effects lubes are those which add heat or a tingle effect to the skin. Usually, I advise doing a lubricant patch test on the surface of your sex toy, to see if there are any negative effects – but in the case of special effect lubricants, I'd strongly advise trying a little on your skin before using in the 'heat of the moment'.
Skin & Intimate Zone Patch Tests
Apply a dot on a more sensitive but non-intimate part of your body, such as the inside of your wrist. See if you can feel the stated effect… and if it's fine, or any discomfort occurs. If it's fine, I'd proceed with a small dot somewhere more intimate, while you're by yourself and have the time plus easy, non-awkward access to warm soapy water. You just can't be too careful!
After all this testing, you'll be able to head into your pleasure session content in the knowledge that you won't suffer any ill effect from using your lubricant intimately during erotic adventures. Obviously if you're planning a shared playtime, you'll both need to ensure that the lube you choose won't cause discomfort or irritation before you 'dive in'.
Top Tips
Don't buy more than you need
You probably won't be as much at risk of doing this with special effects or flavoured lubes as with other types of lubricants –such as the gallon containers of water-based lube. I feel it's still worth mentioning though, just in case. Only buy as much lube as you'll actually use, before the expiry date.
Oh yes – sex lubes have use-by dates! Some lubricants I've had in the bedside drawer for a long time have split and the ingredients separated – older lubes can also change colour and/or give off a strange scent. Again, better to be safe than sorry.
Get the right dispenser type for you
What sort of lube dispensing type do you prefer? Have you considered that how your lubricant dispenses could affect the flow of your playtime?
There are usually various dispensing styles for sex lube – sachets/pillow packs, twist-off cap bottles, flip-top caps, pump dispenser top bottles. Buying a mixed pack of flavoured lube sachets is a fantastic way to experiment with which flavours you like before committing to a full-size bottle, but they're not so handy for multiple uses as they can leak when you set them aside mid-play.
You can find my main pros and cons to the various lubricant dispenser styles in my guide to water-based lubes.
My Favourite Flavoured Lubes
System JO Candy Shop and Gelato Collections
Find out more in our System JO reviews, as well as my System JO 101: Your Complete Guide.
Buy Yours: USA | UK | Europe | Canada | Australia | New Zealand
Sliquid Collection
Sliquid are just fantastic lubes all round! They prioritise body-safe ingredients as well as high efficacy during masturbation and sex. Every one of the flavoured Sliquid lubes I've tried so far has been delicious, and the Cara Sutra team regularly award these lubricants full marks.
Find out more in our many Sliquid reviews.
Buy Yours: USA | UK | Europe | Canada | Australia | New Zealand
Sliquid lubes are also available from SheVibe.
Wicked Sensual Care
Discover these delicious lubes in our Wicked Sensual Care reviews.


Lovehoney Lubricants
Find out more in our Lovehoney reviews.
Buy Yours: USA | UK | Europe | Canada | Australia | New Zealand
My Favourite Special Effects Lubes
Pjur MyGlide Stimulating And Warming Water Based Lube
Pjur Cool Refreshing Menthol Water Based Lube
Find out more in our Pjur reviews.
Buy Yours: USA | UK | Europe | Canada | Australia | New Zealand
Durex Play Tingle Lube
Find out more in our many Durex reviews.


Sexy Special Offers & Exclusive Discount Code
Click through the links below to find the latest special offers on sex lubes, sex toys, lingerie, bondage gear & more. Don't forget to use the discount code CARASUTRA at checkout to get 15% off your order:
USA | UK | Europe | Canada | Australia | New Zealand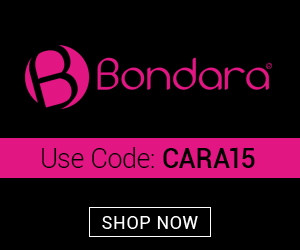 Shopping at Bondara? Use discount code CARA15 for 15% off your order.

Contains affiliate links