Wicked Aqua Water Based Lube Review
By Pleasure Panel reviewer Supercutesecret
I have heard many great things about Wicked through social media and other sex bloggers and reviewers, so was thrilled to be allowed to test out this Wicked Aqua Water Based Lube for Cara Sutra's Pleasure Panel. I consider myself a bit of a lube connoisseur at this point, so hoped this lube would live up to my high expectations.
Packaging
The packaging for the Wicked Aqua Water Based Lube bottle is very sleek, very high-end. This is the type of lube I'd have out on display just to show off that I could afford a brand of this quality! The bottle appears solid black, but if you put it in front of light, like your laptop, you can see how much lube is left in the bottle. The pump lid is brilliant, it is the type where you turn it one way to pump out the product and turn it the other to lock the lid in place.
First Impressions
On first impressions, this feels like a very nice lube indeed: smooth and non-sticky, with the slightest clean scent. The Wicked Aqua Water Based Lube runnier than I would prefer, but isn't annoyingly so. It oozes high quality – quite literally! – and it is indeed correct in its claims of "absorbs completely with no residue", however, I find it does mean this is less long-lasting on the skin, as it absorbs so easily. It has claims on the bottle of "spa quality" and enrichment of Aloe and Vitamin E, but I can't say I noticed anything particularly special in regards to this product, so am of neutral opinion on these claims.
During Use
Further testing confirmed my first impressions… This Wicked Aqua Water Based Lube definitely works for vaginal sex very well, I used it on un-lubed condoms and it worked fabulously when I very desperately needed lube as we'd had minimal foreplay and my post-period hormones were making me drier than usual.
The Wicked Aqua Water Based Lube isn't as thick as I would personally like for anal play – it would be alright for people who just generally used to less lube or something, but for me it doesn't have enough of a long-lasting cushion for truly smooth play there. I find it works best somewhere that will eventually, or already has, some natural lubrication, as on somewhere totally dry it seems to just absorb into the skin. My partner also agrees with my assessment.
Conclusion
Overall this is a solid water-based lube. Not my favourite of all time, since I would prefer a slightly thicker one, but I very much believe in the quality of this product and the brand. Wicked have also made the Wicked Aqua Water Based Lube paraben-free and totally vegan, so it is definitely recommended. I would be more than interested in exploring what other products this brand has to offer!
Overall Rating: 8/10
– Supercutesecret
---
Where To Buy
Many thanks to Pleasure Panel reviewer Supercutesecret for this review of the Wicked Aqua Water Based Lube. 


Find a Wicked Lubes Collection here at SheVibe. The Wicked Aqua Water Based Lube was sent free of charge, in exchange for a fair and honest review by the Pleasure Panel, by wickedsensualcare.com. Thank you! 🙂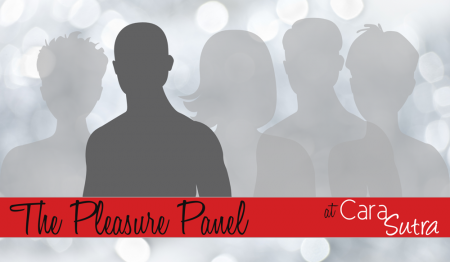 This review contains affiliate links.