Bondara Wet Look and Mesh Cross Straps Chemise Review
By Pleasure Panel reviewer Lorah13
Many thanks to Cara Sutra for sending me the Bondara Wet Look and Mesh Cross Straps Chemise to review and thanks to Bondara for supplying it.
I love lingerie and over the years have amassed quite a collection. Still, I'm always on the lookout for something new and different and when I was perusing the Pleasure Panel list for the month the Bondara Wet Look and Mesh Cross Straps Chemise caught my eye.
I actually wasn't going to volunteer to review it though as I thought my husband wouldn't like it but, unable to get it out of my head, I decided to show it to my husband who actually said that he did indeed like the look of it….very much! He's always surprising me even after 7 years together, and I'm so glad he did as I was chosen to review it and now have this beauty to add to my collection.
Packaging
The Bondara Wet Look and Mesh Cross Straps Chemise comes quite simply packaged in hard plastic with cardboard picture inserts. One shows a photo of front and rear view of a model looking stunning wearing the outfit inside and another showing other lingerie items available. Inside then you get the chemise, thong and stockings which is awesome as usually with lingerie you rarely get stockings supplied.
First Impressions
The Bondara Wet Look and Mesh Cross Straps Chemise has quite a bondage feel to it with the wet look criss-cross strap pattern which I love. One of the wet look bands conveniently covers the nipples as well which keeps things modest whilst still being sexy. I also find that aspect quite teasing which really appeals to my naughtier side.
The rest of the chemise is a slightly see through mesh material which gives teasing glimpses of the skin underneath.
Sizing
The shoulder straps are adjustable as are the attached suspender straps.
The shape and fit of this Bondara Wet Look and Mesh Cross Straps Chemise is perfect for me. I'm a UK size 8, 5'1″ tall, and have small 34B size breasts and I could not be happier with how this looks on me. It hugs into all my curves whilst still being forgiving enough to flatter my figure and give me a stunning silhouette.
According to the Bondara website the Bondara Wet Look and Mesh Cross Straps Chemise is actually sized to fit Uk 10-14 so for this part I think the sizing is way off. Like I said I'm an 8 and this fits perfectly, I would say there is enough stretch in the material to fit a size 10 but I'm not convinced it would fit any bigger than that. Height wise it would most definitely fit someone a lot taller than me as I have the straps almost fully shortened.
The Stockings
The stockings are traditional sexy fishnet with lace trim. I love these stockings! They are so soft and so comfortable to wear. I think actually they are the softest stockings I've ever worn and they feel like they are really made to last unlike some which can be rather flimsy. I can definitely see me reaching for these to pair them with other suspender lingerie items that I own. The lace trim is really pretty and when attached to the suspenders on the chemise the look really is complete.
Again these fit me perfectly but have plenty of stretch to fit someone much taller. The g-string that comes with this set is pretty basic but still fantastic quality. It does the job, matches the Bondara Wet Look and Mesh Cross Straps Chemise well and is also comfortable to wear…not that it got to stay on for very long!
Putting It On
Getting into this outfit is a breeze. I hate faffing around when it comes to lingerie, I want something that looks put together and like I've gone to incredible effort without actually having to spend ages getting myself into something and this certainly ticks that box.
Washing
Likewise when it comes to washing I want something that's going to withstand a washing machine. I don't know about you but I certainly don't have time to stand and hand wash things. So, following the care label which suggests a 30°C wash I popped the entire contents inside a mesh wash bag for some extra protection and flung them in the washing machine. I then hung them up to air dry and I'm pleased to say that Bondara Wet Look and Mesh Cross Straps Chemise, stockings and thong are all intact and good as new which gets a major thumbs up from me as I've known quite a few items to fall victim to fraying after washing.
Conclusion
I really can't sing enough praises for this lingerie. The fit for me is perfect, the quality of everything is absolutely amazing and it's a complete set so no need to purchase stockings separately.
I honestly can't believe the whole thing only costs £19.99. The Bondara Wet Look and Mesh Cross Straps Chemise is fantastic value for money and I'd highly recommend it.
10/10
– Lorah13
---
Where To Buy
Thanks to Pleasure Panel reviewer Lorah13 for this review of the Bondara Wet Look and Mesh Cross Straps Chemise. You can buy it here at Bondara for £19.99.
This product was sent free of charge, in exchange for a fair and honest review by the Pleasure Panel, by Bondara. Thank you! 🙂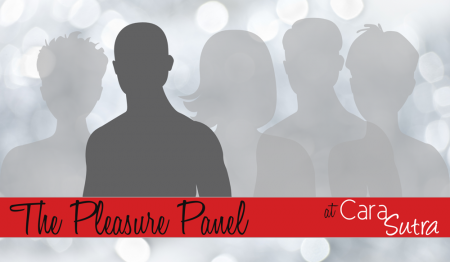 This review contains affiliate links.