Bondara Small Black Silicone Heart Vibrating Butt Plug Review
Bondara Small Black Silicone Heart Vibrating Butt Plug review by Miss Doll
Warning: this is my first time with a butt plug. I have always been intrigued by anal toys, but this is the first time I have had the concrete opportunity to test one. And a vibrating one at that!
I have played around with dildos in the other hole before, but only with super soft and bendable jelly ones. So at the January Pleasure Panel round I thought the best thing to do was to volunteer to test only the smallest plug available for review, and here I am with the pretty, non-intimidating Bondara Small Black Silicone Heart Vibrating Butt Plug.
My first thought when I opened the plain, discreet envelope that contained my new toy was, "how damn pretty is this thing". The Bondara Small Black Silicone Heart Vibrating Butt Plug was wrapped in a sealed plastic bag for hygienic protection, (which I appreciate) but I could still see how beautifully designed it was: deep black with a minimal chic design embellished only by the hollow heart shape of the insertable part.
The photos on the Bondara website really aren't enough to show how beautiful really this toy is. If I hadn't known the brand in advance, I could have this mistaken for a LELO or other higher-priced brand.
Once I opened the plastic wrap, I was surprised at how soft and velvety the material is and how pleasant to the touch. This is definitely good quality silicone that would last me over time and, hopefully, many uses.
The hollow heart shaped body of the Bondara Small Black Silicone Heart Vibrating Butt Plug is not as bendable as I had thought: it is flexible, but not as much as a jelly or TPE made plug would be. However, I always feel safer with silicone toys because it's less porous, more hygienic and, in my experience, even more durable.
I would not recommend using this Bondara Small Black Silicone Heart Vibrating Butt Plug with silicone-based lubes: I used a water based one specific for anal intercourse (yes, they exist 🙂 ) The toy is flexible and looks like it adapts to the shape of the body, so I feel like suggesting it to other butt plug newbies like me!
The silver vibrating bullet is not detachable or at least I didn't figure out the way to remove it from the plug. Also, batteries are replaceable (which is a good thing), but I couldn't understand which type was required. I had to contact the customer care at Bondara to figure out this, and I discovered they don't offer live chat customer care as many other retailers do.
However, I contacted them via the "Ask a question about this product form" that is available under photos, product specification\description and delivery information on each product page, and I must say I got a quick and kind reply: my beautiful plug needs three 3 LR44 cell batteries. Problem solved!
I am happy with this Bondara Small Black Silicone Heart Vibrating Butt Plug and perhaps in the future I will buy the Medium size too or even the Large one!
9/10
– Miss Doll
---
Where To Buy
Thanks to Pleasure Panel reviewer Miss Doll for this review of the Bondara Small Black Silicone Heart Vibrating Butt Plug.


This product was sent free of charge, in exchange for a fair and honest review by the Pleasure Panel, by Bondara. Thank you! 🙂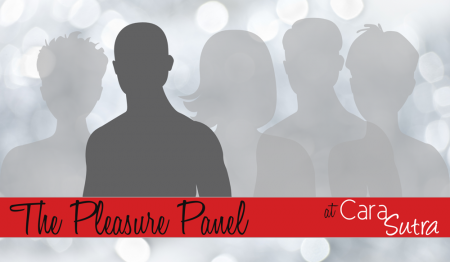 This review contains affiliate links.