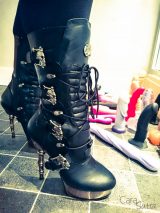 These Demonia Muerto 1026 Goth Boots are absolutely stunning. They're eye-catching, quick and easy to fasten and comfortable to wear even for a long and standing type event. I recently gave them a full work out on a girl date and I am always genuinely sad when I have to take them off.

The boots are breathtaking, especially for a lover of black and red. The black leather feel material is contrasted by side panels of black lace over red, while the black ribbon tied into bows on each side adds a pretty, Lolita Goth feel.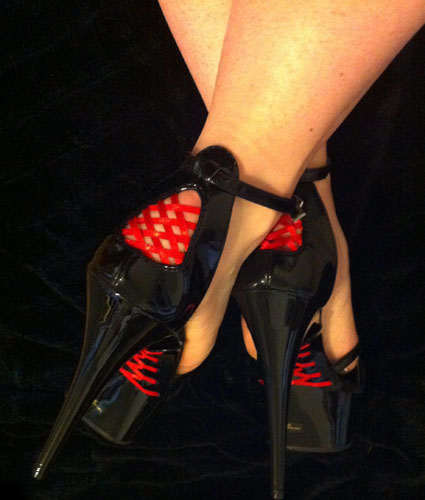 I am not sure that these shoes, the Pleaser USA Delight 662 Sexy High Heels, really need a review once you see the pictures! What else can be said?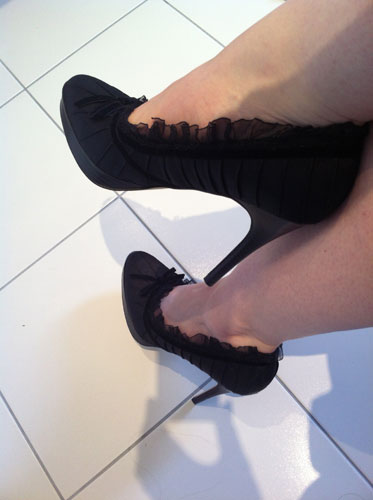 As most of you are aware, I quite like shoes. Ok, fine... huge understatement. Hello. [coughs nervously] My name is Cara and I am an unstoppable, rampant shoe addict with an insatiable lust for sexy heels and shiny boots. Sorry. Better?