Wolford Individual 12 Stay Hip Tights Review
By Pleasure Panel reviewer (Mrs) BarginHunta
When we saw that these Wolford Individual 12 Stay Hip Tights were available to review for Cara Sutra courtesy of The Tight Spot, I just knew I really wanted to try them. With relatively long legs I normally have such trouble finding decent tights, stockings, or hold-ups and these looked to be the perfect hybrid of them all.
Packaging
The Wolford Individual 12 Stay Hip Tights come packaged in retail packaging consisting of a transparent plastic packet, and a card lining.
The front of the pack has a photo of a model in the tights, but taken at an obscure 45 degree angle, presumably to show off the Wolford Individual 12 Stay Hip Tights, but no explicit body parts!
The rear of the packaging shows a sizing guideline table and also covers the material composition and washing instructions:
Overall very tasteful packaging and informative; suitable if the tights were being sold in a 'high street store'.
Washing
The small print at the bottom of the back of the packaging indicates that the Wolford Individual 12 Stay Hip Tights can be put through a cold machine wash, and a line dry so that is a bonus. Personally I think I would still put them in a "bra bag" in the washing machine to avoid any unfortunate snags.
First Impressions
When I opened these out the material felt very nice, and the low denier means that they will enhance rather than hide your legs. Due to the unusual way they are fitted they are certainly a strange shape, but this uniqueness was part of what made them appeal to me.
Wearing Them
Due to the unusual nature of the Wolford Individual 12 Stay Hip Tights there is a specific left and right leg, and you must be sure to at least get that right! Thankfully the tights come packaged around an instruction card which details how to tell them apart, and then how they should be put on.
I thought I would put them on as a pleasant surprise for my husband, so read through the instructions, worked out which tight was left and which was right and set about putting them on.
The Wolford Individual 12 Stay Hip Tights are surprisingly easy to put on, but unfortunately did develop a small hole almost immediately; they didn't get caught or tear, but this hole just "opened" so I think it may have been a manufacturing defect.
Once on I have to confess I was a little disappointed with the fit. From the packaging, (and what I could remember of photos online), I thought that by the nature of these tights they would be quite "open", open crotch and exposed bottom, but alas, this was not the case for me, instead I found that had a double thickness of the tight across my crotch, and my backside too was quite 'covered'.
I tried re-arranging the Wolford Individual 12 Stay Hip Tights, I even checked the label to be sure I had the correct tight on the correct leg, but then admitted defeat and decided that this must just be how they fitted "me". My husband liked the look of my legs when he saw them, but he too was obviously disappointed when he saw how the crotch area had worked out.
It was when we came to write up our review and saw the photos on the thetightspot.com website that we felt that something MUST have been wrong.
Image courtesy of thetightspot.com website
This image clearly shows an open-crotch fitment, and that was so different to what I had experienced we decided to try them on again.
All I can emphasise here is READ THE INSTRUCTIONS, I am not 100% sure of what I did wrong the first time, but I think I may have assumed that the LARGER opening was for my waist, and the smaller for my second leg…. which is wrong:
Personally I think that these instructions could be made a bit clearer, but I am not making any excuses for my own mistake!
With the Wolford Individual 12 Stay Hip Tights fitted this way I can say that the fitment was a hundred times better, and they do give a comfortable open-crotch fitment and the rear frames your bare bottom perfectly. So, point to note if you buy these, don't' just assume that they don't suit your body style, take them off and try, try again, it is worth it when you get them on correctly!
Sizing / Fitment
I am a size 12-14, toward the 14 end of that range, and have an inside leg measurement of 33". I am pleased to say that the Wolford Individual 12 Stay Hip Tights (provided in a medium for the review) fitted me fine, and were actually very comfortable (once worn correctly!)
Summary
My initial disappointment with this Wolford Individual 12 Stay Hip Tights was soon replaced once I realised that the bad fitment was purely down to how I had put them on, not the product design itself.
When worn correctly these are a very comfortable pair of tights, with all the advantages that hold-ups or stockings have over conventional tights, but without the risk of them rolling down, or having to wear a garter belt.
It was a shame that the pair I had for review developed a small hole, but I don't think that this is representative of the tights in general, just bad luck this time around.
I would love to say that I would be going out and buying myself several pairs of these, and I probably would, as I much prefer them over conventional tights, and even hold-ups or stockings, but unfortunately I just cannot justify the price.
At a published price of over £40 a pair the Wolford Individual 12 Stay Hip Tights are just way overpriced in my opinion; of course others may find this price point perfectly acceptable.
Good fitment, a great twist on the conventional tight design, but for me overpriced which is reflected in my rating:
Overall rating: 7/10
– BarginHunta
---
Where To Buy
Thanks to Pleasure Panel reviewer BarginHunta for this review of the Wolford Individual 12 Stay Hip Tights.


The Wolford Individual 12 Stay Hip Tights was sent free of charge, in exchange for a fair and honest review by the Pleasure Panel, by The Tight Spot. Thank you! 🙂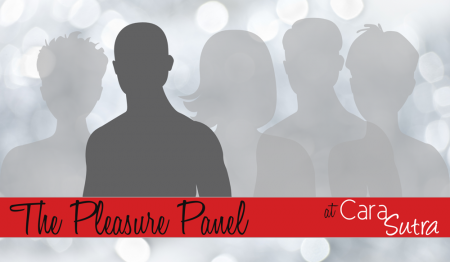 Unaffiliated review