Wicked Ultra Silicone Lube Review
By Pleasure Panel reviewer Supercutesecret
Wicked is a company I have heard wonderful things about across Twitter and sex blogger circles, so I was very happy to have the opportunity to review this Wicked Ultra Silicone Lube for Cara Sutra's Pleasure Panel. Silicone lube isn't my favourite type, but I still wanted have a go at this one all the same, see if I could learn to love it a bit more.
Packaging
The packaging for the Wicked Ultra Silicone Lube bottle is very sleek, very high-end. This is the type of lube I'd have out on display just to show off that I could afford a brand of this quality! The bottle appears solid black, but if you put it in front of light, like your laptop, you can see how much lube is left in the bottle. I very much like the pump lid, it is the type where you turn it one way to pump out the product and turn it the other to lock the lid in place, so it's super easy to use and completely mess-free.
First Impressions
When I first had a go with this lube, I liked that it was super smooth and odour-less. It is super runny and to be honest is too runny for my preferences, but this just seems to be how silicone lubes are, so I can't complain too much. The quality is lovely and is not sticky at all. I find it does feel "velvety smooth" on the skin as it claims when rubbed in, but the ease at which it rubs in doesn't convince me of its long-lasting qualities. When I actually got down to using it, it fared better than I expected longevity-wise, but still just an average length of time, nothing spectacular.
During Use
The Wicked Ultra Silicone Lube seems to work pretty well vaginally, but I feel like it's more about keeping lubrication that is already there for longer. I would have to use probably double the amount of this lube compared to water-based for the same purpose, so generally it probably wouldn't be my first choice of lube. It works, but like no better than a lot of other lubes I've tried, but then it isn't the worst lube ever either, nowhere near. I definitely wouldn't use this anally, it's way too thin and absorbs too easily, so avoid for that use I think… I couldn't get a relatively small butt plug in using this, but could with a thicker, water-based lube, so from experience, vaginal play only seems best.
Conclusion
I am slightly biased against silicone lube based on my personal preferences, as it simply isn't my preferred type in general, so I will rate this Wicked Ultra Silicone Lube as objectively as I can. I feel like this review comes off as negative, but I don't mean it to be!
The Wicked Ultra Silicone Lube is actually a nice lube, which is also glycerine-free, paraben-free and vegan. If you like silicone lubes, then I think you will very much enjoy this one, as it is high quality, smooth and from a brand I respect very much.
Overall Rating: 7/10
– Supercutesecret
---
Where To Buy
Many thanks to Pleasure Panel reviewer Supercutesecret for this review of the Wicked Ultra Silicone Lube Review. 


Find a Wicked Lubes Collection here at SheVibe. The Wicked Ultra Silicone Lube Review was sent free of charge, in exchange for a fair and honest review by the Pleasure Panel, by wickedsensualcare.com. Thank you! 🙂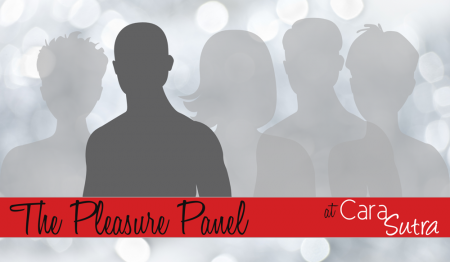 This review contains affiliate links.