Triton Steel Princes Wand Hollow 30mm Review
By Pleasure Panel reviewer Kurosakikun
These days I consider myself to be a dab hand at a spot of urethral sounding and penis plug play; I've dabbled mostly with long urethral sounds for deep sounding and a variety of smaller plugs/sperm stoppers.  The Triton Steel Princes Wand Hollow 30mm from Fetch Shop is the first penis toy I have had since my very first one that has genuinely made me wonder if I have taken on too much!
Note: Click to read my Triton Steel Mini Hollow Penis Plug 8mm review
When I first saw the picture of the Wand I did not realise how big the insertable part is (the 30mm in the name refers to the diameter of the glans ring).  On arrival I was shocked at how much I had underestimated it.  Did this put me off?  I don't think so!
Packaging
The Triton Steel Princes Wand Hollow 30mm is boxed in a simple plastic container which I immediately groaned at the thought of having to wrestle off with an angle grinder; crimped corners and nowhere to easily open.  Luckily for me, I had judged the metaphorical banana by its skin and was happy to discover that the packaging actually hinges apart easily.
Once you open the package from the rear, the cardboard insert slips out and you can take the Princes Wand out for the first time.  The packaging snaps back together easily so you can use again and again to keep your Steel Princes Wand in perfect condition.  The cardboard insert has a small amount of information about the Triton Steel Princes Wand Hollow 30mm which lets us know who made it and how to wash and dry.  Simples.
Material and Measurements
According to the Fetch website, the Triton Steel Princes Wand Hollow 30mm is made of two solid pieces of premium medical grade stainless steel:  one long hollow tapered rod with a detachable glans ring, which is held in place by an arm from the top of the rod.  Stainless steel is the perfect material for this kind of penis hardware as it can withstand any kind of fluids thrown at it and it will not start to rust or show any deterioration which could harm your sensitive skin.  Also it washes really easily and does not hold any sort of smells easily, like other materials may.
As I mentioned previously the Triton Steel Princes Wand Hollow 30mm is made of two parts, rod and ring.  Using a professional digital vernier, I measured the overall length of the tapered rod to be 5 inches with 4.7 inches of insertable length.  The tip of the tapered rod is 6mm in diameter and goes up to 8mm at its thickest (the website claims 9mm but I could not find this thickness on the rod).  The glans ring itself is indeed 30mm as claimed, which I found to be a great size for my anatomy.
One thing I noticed about the Triton Steel Princes Wand Hollow 30mm immediately after picking it up was that it felt super weighty, which is a fantastic thing for urethral toys (gravity plays a big part in safe play), so after using some super precise scales, it turns out it weighs exactly 40g!
The Princes Wand, as stated in the name, is completely hollow, so can be used for extended wear.  You can urinate and ejaculate through it quite easily.  Unfortunately, with two children and two dogs, extended wear is near impossible as 'accidental' knocks between the legs seem a daily occurrence as a dad!!!  In reality, I find after an hour or so, my body starts to not want penis plugs inside anymore and starts to ache.
Performance
Onto the main event, how did the Triton Steel Princes Wand Hollow 30mm perform?  I like to think I'm quite experienced with urethral insertion, I've learnt safe techniques and how to go about getting various sized insertables in with little problem, but I have to admit, I nearly conceded defeat with the Princes Wand until I worked out what I was doing wrong!  If at first you don't succeed etc etc.
To start off with the Princes Wand (or any urethral toy) please make sure it is spotlessly clean and sterile, the lining of this intimate hole is very sensitive, and you don't want to be introducing any bacteria or foreign objects to it that you have not intended to.  Next up, you will need to apply a generous layer of lubricant to the entire toy, I use a good quality water based lubricant for urethral play as it will absorb into the skin nicely after use.
As for initial insertion, it is generally advised to insert anything into the penis while in a flaccid state, which I found with the Triton Steel Princes Wand Hollow 30mm to be incredibly difficult.  Nearly all my sounds and penis toys are either shallow (1 to 2 inches) or only have a small section which is full width (a 1 inch bulb on the end of a rod), the Princes Wand has nearly 5 inches of full bore thickness, the instant filling sensation, while magnificent, instantly caused an erection.  Not great for trying the penis toy to its full!
To counter this, I had to insert as much as possible, around two inches, and literally wait until the erection subsided enough to be able to let gravity pull the rest of the Princes Wand down the urethra.  This, by the way, is the safest way to insert.  With a toy as weighty as this, gravity will always win.  The Princes Wand is so clinically straight that trying to insert the entire length with an erection is almost impossible, and certainly painful.
Once fully inserted, I found I needed to lube the glans ring and very carefully get it hooked under the head of the penis.  When everything is in place, the ball attached to the glans ring should be held tightly against your frenulum and all in all feel amazing!  Which it does.  Now it's time to get an erection!  While uncomfortable at first, I quickly got used to it.
When everything is in its right place, the Triton Steel Princes Wand Hollow 30mm puts outward pressure on all your nerve endings, making you feel fuller and bigger.  The glans ring makes the penis head throb, feeling full and super sensitive.  With the insertable length being around 4.7 inches, towards the bottom of the shaft there is a noticeable lump which is the tip of the wand, I had to be careful with any upward stroke as catching this can be a painful surprise.  Of course, if you are using the Triton Steel Princes Wand Hollow 30mm as part of pain/pleasure play, it's perfect.
Personally, I don't choose to incorporate much pain play during urethral insertion, but I found that the small pangs of pain that occurred using this were hugely arousing and really added to the whole sensation.  The mixture of slight uncomfort/pain/sensitivity bring out hugely intense orgasms while using the Princes Wand, of course, with it being hollow, you can ejaculate without having to remove it.  Added bonus as well wearing this, as it increases the power of the ejaculation, the narrower hole adds a bit more pressure to the outcome!
Removal of the Triton Steel Princes Wand Hollow 30mm can be an awkward affair, I found everything so sensitive that I needed a minute or two to collect myself before even trying.  You also really, really should wait until you no longer have an erection; it makes removal so much easier!
Cleaning and Storing
Cleaning up after using the Triton Steel Princes Wand Hollow 30mm is really simple, make sure to rinse thoroughly with warm water and clean with soapy water, you will also want to make sure you thoroughly clean the through hole of any remaining fluids!  You can use sterilising wipes and a good quality sex toy cleaner before storing, I like to keep all my stainless steel toys together, but you could use the original plastic packaging to keep it in perfect condition for the next use.
Conclusion
The Triton Steel Princes Wand Hollow 30mm really surprised me with its size and ability to completely fill me up!  I give it 8 out of 10; a slight curve on it would have made it perfection!
– Kurosakikun
---
Where To Buy
Thanks to Pleasure Panel reviewer Kurosakikun for this review of the Triton Steel Princes Wand Hollow 30mm.
The Triton Steel Princes Wand Hollow 30mm was sent free of charge, in exchange for a fair and honest review by the Pleasure Panel, by Fetch Shop.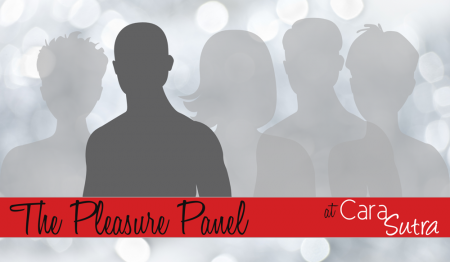 Unaffiliated