Triton Steel Mini Hollow Penis Plug 8mm Review
By Pleasure Panel reviewer Kurosakikun
Having reviewed a product by Triton in their 'Steel' range and being mightily impressed by the build quality (the Triton Steel Princes Wand Hollow 30mm), I was not hesitant to try another urethral toy in a heartbeat.  The Triton Steel Mini Hollow Penis Plug 8mm is a shallow insertion, tapered, cum-thru penis plug which essentially is meant for putting in the end of a penis and maximising sensations from the nerve endings which are found in that area!  This steel penis plug is being reviewed on behalf of Fetch Shop.
Packaging
The Triton Steel Mini Hollow Penis Plug 8mm is packaged in a small completely see through plastic box which at first glimpse seems difficult to open, but actually turns out to be super easy to open from the rear and even has a hinge so you can re-seal the package and continue to store the Triton Steel Mini Hollow Penis Plug safely and securely when not in use.  The packaging comes with no instructions of safe use, which could be useful to the novice, but does have some simple cleaning instructions to follow before and after use.
Material & Measurements
The Triton Steel Mini Hollow Penis Plug 8mm is made from highly polished medical grade stainless steel; if you are into urethral play you should only be happy with surgical quality stainless steel and nothing less for metal toys.  Surgical stainless steel is perfect for this application as is contains specific alloys which are considered body safe compared to generic stainless steel.  The steel used also is rather heavier than other metals and is very strong; you definitely don't want anything snapping where this is going!
The plug is made up of two parts, the insertable plug itself and a detachable ring that will stop over-insertion and aid in the removal of the plug (although detachable, it will not come apart easily).  The detachable ring measures up at just less than 30mm while the plug itself is 50mm long (2 inches), with about 45mm (1.75 inches) of insertable length.
The plug is tapered for easier insertion, at the tip I measured it with a super accurate vernier at 4.7mm and as it tapers up to its widest diameter, comes in at 7.5mm.  I consider myself quite experienced with urethral play now, so I found this plug easy to insert, but I think it is a great size for a beginner to get to grips with!  Weight wise, the Triton Steel Mini Hollow Penis Plug 8mm weighed in at 15g, which is a good weight for a small penis plug, the heavier, the better as it will aid massively while inserting with plenty of lubrication.
The Triton Steel Mini Hollow Penis Plug 8mm, as stated in the name, is completely hollow, allowing for extended wear as you are able to urinate and ejaculate while wearing it.  Personally, I find wearing the toys for a long time to be a bit of an ache and not my cup of tea.  If it's your bag, then this penis plug is the ideal size and weight for wearing for hours on end.
Performance
I found the Triton Steel Mini Hollow Penis Plug 8mm incredibly easy to insert and remove.  As normal when starting urethral play, the opening to the urethra will sting slightly, but as long as you take it slowly and take your time, this toy will be in place in no time at all.
As with all sex toys, make sure you wash/sterilise thoroughly beforehand and have your preferred lubrication ready!  I prefer to use a good quality water based lubricant for urethral play as it is easy to clean up and will not hang around like silicone based lube.  Whatever lubricant you choose to use, please make sure it is sterile and avoid lubes which are 'warming' or 'tingling', that will not end well, trust me.
While inserting the Triton Steel Mini Hollow Penis Plug 8mm, I found the large ring especially easy to hold onto, even with slippery fingers.  Once inserted, the ring then acts to stop the plug disappearing down your urethra, which would be a trip to A&E.  With the plug inserted into place, the first thing to do is appreciate the blinging look of your manhood, it's quite a sight with the huge ring sticking out of the end, almost enough to encourage getting a piercing!  Almost…
You can have a play around with how you like the ring to be in place while the Triton Steel Mini Hollow Penis Plug 8mm is inserted.  I find the plug starts to jump up and down during masturbation if you leave the ring sticking straight up, there is a shoulder on the plug itself which can offer some resistance to coming back out of the urethra, but with a plethora of lubrication in the area, it will naturally work its way out.  My preferred method is to firmly squeeze the area the plug is occupying and swivel the ring down, so it is sitting against the fraenulum, 'locking' the plug into place.
Holding the area tight while doing this causes the least pain, the ring can be quite stiff to swivel around, so if you try to do it without holding the plug, it will try to push out of the urethra sideways, which is incredibly painful!!
With the ring folded over and locked in place, masturbation with the Triton Steel Mini Hollow Penis Plug 8mm in place is incredibly sensitive.  The plug stretches the urethra and heightens the sensations you are encountering. The insertion itself will have encouraged blood flow to the penis and coupled with heightened sensations, your erection will feel bigger and stronger, one of the huge benefits of urethral play.
Of course, with all the heightened level of sensation, I find orgasms to be much stronger and longer lasting than without the plug.  Even the power of the ejaculation is increased as the narrow hollow tube through the Triton Steel Mini Hollow Penis Plug causes the ejaculate to come out with more pressure, another super benefit!
After use, the Triton Steel Mini Hollow Penis Plug 8mm is super easy to remove; the large ring makes it easy to carefully pull out.  The stainless steel material used makes clean up easy, do the regular clean up and make sure you clean the inside out properly and it's good to store away alongside your other steel toys or back in its original packaging.  It's generally encouraged to try and urinate after urethral play, this can flush the area of anything that has been left behind.
Conclusion
The Triton Steel Mini Hollow Penis Plug 8mm is a brilliant plug for beginner or experienced urethral player alike.  Quick and easy to insert, quality build material and effective while in use, what's not to like?  10 out of 10 for me as it has no negatives I can see.
10/10
– Kurosakikun
---
Where To Buy
Thanks to Pleasure Panel reviewer Kurosakikun for this review of the Triton Steel Mini Hollow Penis Plug 8mm.
The Triton Steel Mini Hollow Penis Plug 8mm was sent free of charge, in exchange for a fair and honest review by the Pleasure Panel, by Fetch Shop.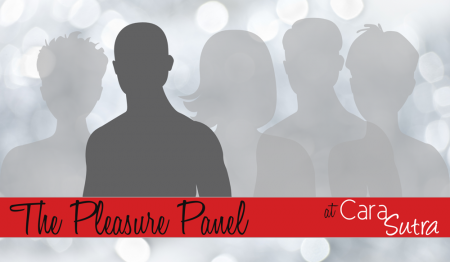 Unaffiliated