Tough Love by Kate Julia White, Book Review
By Pleasure Panel reviewer Leila_K
The book Tough Love by Kate Julia White was sent to me to review for the Pleasure Panel in exchange for my honest review. Thank you Cara!
Intro
I loved this book, it was a great read from the beginning to end. Kate has it all; a good job, a loving husband, kids, and an amazing kinky lifestyle!
It all started one night when Kate gets home from work, her husband is online checking out a swingers website. They had spoken about swinging in the past, but never did anything about it, but this time they decided to go for it. After meeting up with a few couples they get the taste for the kinky swingers lifestyle. Tough Love by Kate Julia White just gets better and better the more you read.
The Beginning
The beginning of the book takes you through Kate's teenage years, about how she feels gawky as a teen and turns to music for solace. From there the book goes on to explain how she lost her virginity. Then later how she met her husband.
The Men
After Kate and her husband have some fun on the swingers scene, Kate then ventures out on her own, and is encouraged and supported by her loving husband. Kate meets some very interesting people. The first guy she meets is Christopher, she meets him at the gym, he is a male escort with a spanking fetish. I love spanking, so I really enjoyed reading about Christopher and how he couldn't have sex, it had to involve some sort of spanking session.
Kate's quote about Christopher:
'He was the first man whose eyes I saw changing from blue-green to almost black when he let go and slipped into the depth of desire; scary and unbelievably exciting. It got me hooked, and it's been a slippery slope ever since'
After Christopher she meets Jordon, he is a Dom and they have some very kinky bondage sessions together. Then she meet David and enjoys more kinky passionate sessions. Kate tells all, and goes into great detail of all her sessions with these men.
Sexual Exploration
Throughout her journey she learns a lot about herself; she explores her sexual limits, including domination, pain and  humiliation. Her husband is very open, supportive, and is interested in her sessions with these other men.
Summary
The book Tough Love by Kate Julia White is certainly an eye opener. I admired Kate because she wanted the kinky lifestyle and she went out and got it. This is a just a fantasy for some people, but Kate made it her reality.
I love reading memoirs (especially kinky ones) because it's a person's life experience and it makes a much more interesting and exciting read.
I really enjoyed Tough Love by Kate Julia White and would highly recommend the book. I enjoyed Kate's witty humour, and candid writing style.  If you are into BDSM, you will enjoy this book. Tough Love by Kate Julia White is a kinky, fun, and a exciting read.
Rating 9/10
– Leila_K
---
Where To Buy
Thanks to Pleasure Panel reviewer Leila_K for this review of the book, Tough Love by Kate Julia White.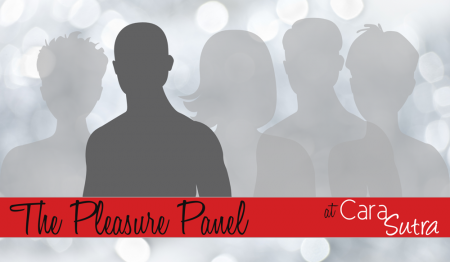 Contains affiliate links.