Touching The Essentials by May Shaked & Itai Rossman – Book Review
Review of Touching The Essentials by May Shaked & Itai Rossman, by Lightweight Toucan
Official Blurb
Touching the Essentials is a one-of-a-kind, step-by-step guide to the "how-to, when-to and what-to" of sex. The book offers a witty, but at the same time informative, purposely unthreatening description of the nitty-gritty aspects of sexual interaction that often overwhelm the inquisitive and inexperienced at the start of their path without allowing them to reach the ecstatic euphoria Eastern methods are known to induce.
The Review
Oh dear. Now I know I shouldn't start a review with "oh dear" but I'm afraid that my first impressions were not good.
My main complaint: the "cute" names. I'm sorry, but my vagina is my vagina, not "Angelina". These names are, in my opinion, just confusing. I hated flicking back to the start of the book just to look up what on earth they were going on about.
Using the proper names (vagina, penis, clitoris etc) isn't vulgar, or improper, and it's certainly not as maddening as these silly names. For example "Before receiving the comprehensive treatment from Rabbit, we
suggest that you women check out your tortilla on your own." Tortilla? Really?
Oh, and "Rabbit" is the guy's name. Your guy. Your man's penis is now called "Fabio". If you can keep up with the names in this book, I take my metaphorical hat off to you. The overly artsy, " enlightened" writing style (like paragraphs called "The Kings Path", meaning the area between testicles and anus, and "The Courtyard" for the pubic area above your genitals) are nice touches for those seeking mystical, meditation induced writing, but for me its over complicated and far too silly for my liking.
Obviously these touches are meant to encourage a more spiritual view of sex and for some people, it's truly needed and I'm sure it is appreciated, but for me it's a little over the top.
Now onto the good things. Some of the advice in this book is sorely needed by many people, men and women alike. I find that some people have one approach to sex and (lack of) foreplay, and it's not good enough to satisfy their lover. If you feel you're lacking knowledge and want to take a journey with your adored one to reconnect, I suggest this book. My complaints may suggest otherwise, but that's my own personal taste.
All in all, Touching the Essentials is actually very good for beginners, intermediates and the experienced. It reminds you how to connect, it reminds you why you looked forward to hearing your partner gasp from your touch. Although the wording used is sometimes frustrating, the essential message is, "remember when sex wasn't a chore? Let's remind each other," and I think that in today's fast paced world, taking sex slowly can be so very rewarding, both physically and mentally.
7/10
– Lightweight Toucan
---
Thanks to Pleasure Panel reviewer Lightweight Toucan for this review of Touching the Essentials by May Shaked & Itai Rossman (RRP £9.99, available from Amazon).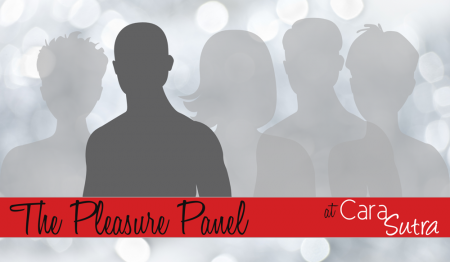 Contains affiliate links