Tongue Tied by Stella Harris, Book Review
Tongue Tied by Stella Harris – Book Review by FesureMaybe
There's still a lot of mysteries, taboos and a massive lack of communication when it comes to sex and relationships. Even now people are still embarrassed to discuss certain things, may this be something they enjoy in the bedroom or even an expectation that they have that might seem unrealistic to them. The author Stella Harris is an expert in the field who gives a really insightful look into the communication of all different aspects of relationships.
Upon first look at the Tongue Tied by Stella Harris I wasn't sure what to expect. The title tongue tied gives me an impression that it's going to be a bit more cliché and typical of advice given to couples. It's a really plain looking book apart from that with quite a big blurb on the back which seems a bit long for a blurb. The font is a decent size to read that I don't need to wear my glasses when I'm reading it so that is a bonus! There are quite a few chapters to the book but it does cover a wide range of topics that I wouldn't have expected it to cover to be honest. This means you can read a chapter, go and try a few things and come back to read another, which I really liked about it as it meant I didn't have to worry about rushing through the whole book then remembering everything it said.
When I started reading Tongue Tied by Stella Harris, I really wasn't sure what I was expecting it to be about. When your reading the blurb I figured it would be aimed more at just the kink side of things and not covering the wide range that it did cover. So communication is key in relationships, it is a vital thing that is required. Without communication then its hard to know what the other person wants, expects, needs etc. Stella talks about this thoroughly and in-depth.
Reading the first few chapters I found it to be so insightful. Me and my partner have had a massive amount of stress lately and found us niggling over stupid things which could range from dishes too something in the bedroom.  This book helped us to find more communication in our relationship. Example of this is where she discusses expectations that we have of our partners, them knowing what we want and being mind readers. I'm guilty of this and often get annoyed when he doesn't know what I want but it made me see more sense that I need to tell him exactly what I need and by god did this save a lot of rows. I was so taken back by how quick an issue or a problem was solved just by me being upfront and asking outright. So, she not only discusses relationships as in monogamy she also goes into polygamous and other types.
She covers most bases and talks about communication etc in them which I thought was amazing as it is so open and includes everyone. Kink requires communication. This is key and is the main concept to it alongside safety. This book allows that communication and helps build a safer, happier environment in which to do. I loved every bit of this book. I love the openness to the book, the fact it covers every idea and concept. It also gave me reassurance to worries that I have as they were normal and helped me in my relationship.
I honestly couldn't recommend this more and already have another friend who wants to read it. I think the whole thing was amazing. Tongue Tied by Stella Harris opened my eyes to eve behaviours I am guilty of and helped me see otherwise. It allows people to be in a safer environment for kink and also a happier one. I wold recommend this to anyone who not only wants better communication in the bedroom but would like to improve the communication in their relationship as this is such a eye opener to habits we may not realise we have.
I give this book a 10/10!
– FesureMaybe
---
Where To Buy
Thanks to Pleasure Panel reviewer FesureMaybe for this review of the book, Tongue Tied by Stella Harris.


Tongue Tied by Stella Harris was sent free of charge, in exchange for a fair and honest review by the Pleasure Panel, by the author. Thank you!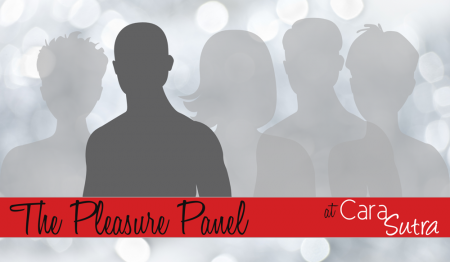 Contains affiliate links.