Tickle Me Bits Rechargeable Sensation Vibrator Review
By Pleasure Panel reviewer VoluptuousVixen
When I put my name forward to review the Tickle Me Bits Rechargeable Sensation Vibrator from ticklemebits.com, I had absolutely no idea what would be waiting inside the box. In my mind, I had visions of satin blindfolds, feather ticklers and a basic bullet vibrator. The brand name 'Tickle Me Bits' honestly had me thinking of a beginners, sensual  bondage gift set.
I had to do a little research into whom/what is Tickle Me Bits. I discovered a website and learned about the woman and her inspiration to design a sex toy that was suitable to use during foreplay. It was important to her to be gender neutral and for the toy to be  designed for same sex and heterosexual couples to tickle, titillate & explore. 
What it is
Okay, so what is the Tickle Me Bits Rechargeable Sensation Vibrator? Well it's something akin to a large, rechargeable love egg that you can screw 2 different attachments to, one very slender that I immediately grinned at and thought urethral sound! This is only 5 inch insertable length, 2.72mm diameter shaft, 4.75mm diameter bulb. The other attachment resembles beginners anal bead and is 4 inch insertable length, 2 inch circumference. Will it tickle, tease and tantalise my erogenous zones?
Operation
There is just the one button to operate the modular. A quick press turns on the vibrations. Just continue to press through the 3 speeds and 5 patterns. To stop the vibrator, press and hold for a second.
Charging is easy, I just pop the USB charger into my laptop, stick the charging pin in the tiny hidden hole in the back and check for the red light blinking, to show the vibe is receiving it's charge. Once complete, the red light will hold steady.
In use
I was looking forward to giving this unique adult toy a thorough testing, both solo and with a female partner. We are both very experienced with sex toys, but were eager to use the Tickle Me Bits Rechargeable Sensation Vibrator. So one evening, we dimmed the lights, lit the candles and started with a massage, to the introduce the vibe…..then the moment was gone for me. The bloomin' vibrations are all in the modular, like really buzzy vibrations. I had to drop it. I already have issues with my hands and wrists, I didn't want to cause a flare up. That was the end of me using this toy.
My partner agreed to try the Tickle Me Bits Rechargeable Sensation Vibrator on me. First we tried the urethral sound, trying to glide it over various parts of my body, but I just found it to be annoying, rather than pleasurable. We then had the not so bright idea of trying to use this attachment like the Zumio. Pin point precision has never been a firm favourite for my clit, I prefer a broad stimulation, with deep rumbly vibrations. Instead I got an extremely stabby and buzzy sensation that I just had to screech at my partner to stop.
A new day and a new testing opportunity. My partner once again agreed to try her best to arouse me with the anal beads attachment. Now this was a lot different and more positive, the silicone was easily traced around my nipples, my groin, my vulva and anus. It was a great tease having the vibe inserted into my vagina and butt, I preferred just the first vibration setting, the other 2 were far too buzzy. The patterns were okay, but nothing to bring me to orgasm. Even using the insanely vibrating modular/opposite end of the attachments where most of the vibrations were, just didn't work for me one bit. My clit went into hibernation and I've lost my mojo these past few days.
I'm disappointed that I couldn't use the Tickle Me Bits Rechargeable Sensation Vibrator on my lady friend, but I think I'd stick to other means of foreplay, kissing, gentle strokes, massage…
Overall
This has been a tough review for me. I so wanted it to be more positive; the concept is great, but the toy itself needs modifying. The motor needs to be closer to the attachment and the quality of the silicone and overall build of the Tickle Me Bits Rechargeable Sensation Vibrator needs improving. The silicone is really grabby, which really puts me off toys that become a lint and cat hair magnet.
After my clit was stabbed, we noticed that the silicone had split on the tiny bulb on the end of the urethral attachment, we thought we had been fairly gentle as it was supposed to be a tease and tantilise session and I'd always taken care to wash it gently and placed back into the box with care.
If the improvements were made, I may recommend the Tickle Me Bits Rechargeable Sensation Vibrator to beginners, those whom are wanting to introduce sex toys into a relationship and explore erogenous zones. It has great potential and I think a couple more attachments would be a great addition, but in the nicest possible way, I think this adult toy needs going back to the drawing board for a few tweaks.
I'm giving it a 3/10
– VoluptuousVixen
---
Where To Buy
Thanks to Pleasure Panel reviewer VoluptuousVixen for this review of the Tickle Me Bits Rechargeable Sensation Vibrator.


The Tickle Me Bits Rechargeable Sensation Vibrator was sent free of charge, in exchange for a fair and honest review by the Pleasure Panel, by ticklemebits.com. Thank you!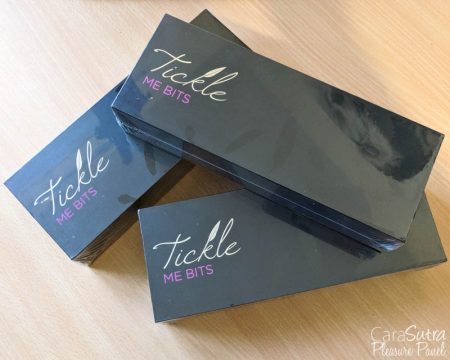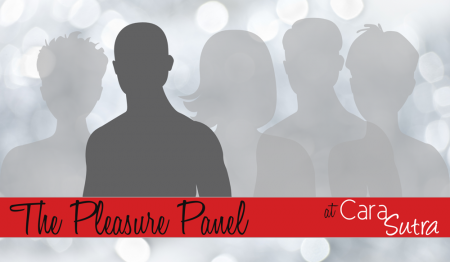 Unaffiliated