Tickle Me Bits Rechargeable Sensation Vibrator Review
By Pleasure Panel reviewer Nat and Tom
The Tickle Me Bits Rechargeable Sensation Vibrator from ticklemebits.com stuck out to us during the last Pleasure Panel round as it is unlike anything else we have in our collection. It claims big things on its website such as 'designed to stimulate your body ready for the ultimate sexual experience' and 'has easy to use attachments that have been designed to reach the places other toys can't reach'. I often come across toys that promise things that they just can't deliver so whilst I was intrigued, I didn't get my hopes up too much.
Before I share how our experiences went, I do want to mention one thing about their site and packaging that I wasn't so keen on. It states that it is a foreplay toy for both sexual genders and I feel that this could make some non-binary users feel excluded. A more inclusive choice of words would be along the lines of 'a foreplay toy suitable for all genders and relationship statuses'.
Arriving in a solid cardboard box with the product name on the front, key features on the side and a description on the back, the presentation is simple and clean. It opens via a pull out draw on one side that reveals the instructions, the vibrator with anal probe pre-attached, the urethral sounding attachment and the required charging cable. The Tickle Me Bits Rechargeable Sensation Vibrator unfortunately does not come with a storage bag, which I would have liked, but aside from that, I think it's suitable to give as a gift as it comes.
Made from silicone, the Tickle Me Bits Rechargeable Sensation Vibrator is body safe, odourless and free from phthalates. The handle and anal probe are smooth and soft to the touch with the probe having little drag to its surface. The second attachment is not as well-finished as it has a noticeable seam running down one side that feels a little rough. I do think that should be improved especially as it's the attachment designed for urethral play and irritation in that area is not fun. I would recommend using a thick water based lubricant with the anal probe and a sterile lubricant with the second attachment if using it for sounding.
Being made from silicone means that it's prone to lint but unfortunately this vibrator is only splashproof, not waterproof, so it cannot be rinsed before or after use. The next best option is a thorough wipe down with antibacterial toy wipes. I personally think that any toys being used on sensitive intimate areas like the anus and urethra should be water friendly as it's absolutely essential to keep them as clean as possible to avoid spreading bacteria and causing infections. To me, this is one of the biggest downsides to this toy and now that we are in the midst of 2018, I consider waterproof to be an essential feature of any sex toy.
To charge, place the jack on the cable into the port on the back of the vibrator and the USB into a suitable spot such as a laptop port. A red light will flash on the front of the panel to indicate the charge is taking place and will glow steadily once complete. It takes a couple of hours to be fully refreshed and this gives an estimated hour of use depending on the settings used.
Operating the Tickle Me Bits Rechargeable Sensation Vibrator is rather easy as there is just the one button. Press once to turn on the vibrations and continue to tap to cycle through the various modes. Press and hold down to turn off. The box and the website both state that there are seven available functions, three steady speeds and four patterns, but as I cycled through them, I counted five patterns. I checked several times to make sure that I was counting correctly and there are definitely eight modes on my device, not seven.
I am not a person who uses the patterned settings, so these weren't used other than for counting purposes, but the constant modes were around the mid-range power point with a fast, buzzy frequency. I think that these vibrations could have been strong enough to make my partner reach orgasm, and maybe even strong enough for me, had they been able to travel through the attachments. I noticed almost straight away that most of the vibrations were being sent to mine or my partner's hands rather than the area the attachment was focused on. This is fine if you're looking for a palm massage but if you're wanting anal vibrations, nipple stimulation or waves of vibration sent elsewhere then it's disappointing and even frustrating. The top part of the handle is where the vibrations felt the strongest to me and I think that this made the lower portion of both attachments feel like they were vibrating a little bit but once I let go of the handled area of the Tickle Me Bits Rechargeable Sensation Vibrator, I could no longer feel any sensations coming through.
I can agree with the sentence that claims the attachments are easy to use as that was our experience. They just screw on and off which makes them easy to switch over and remove for easier storing. When the attachments were firmly in place there was a small gap between the handle and the attachment which made me initially nervous as I thought this increased the possibility for an attachment coming off and getting lost or stuck during use. I didn't have any problems with this during our testing sessions but I'm still very cautious during insertion and removal as my mind is not completely at ease yet.
As an overall attachment, the anal probe is rather pleasant. The silicone is soft, the shape is great and the dimensions are perfect for a beginner. It has a total length of four inches and a maximum circumference of two inches. It's super friendly for a novice and a great foreplay tool for warming up to something larger in size or heavier in texture. I think it works well for stimulating this area without the vibrations and I did find it enjoyable to use, but if the vibrations had travelled better I feel like anal orgasms would have been a definite possibility. In its current state, it's definitely more of a foreplay product than an end-game toy but as that is how it's described, I cannot complain as they have delivered on their claim.
In regards to the other attachment, we wouldn't use it for sounding as it is because the surface is not smooth enough and my partner wouldn't want to risk upsetting such a sensitive location however I had some other ideas in mind that I wanted to try out. It has a shape that is similar to the Zumio, a clitoral stimulator that is currently taking the industry by storm with its precise sensations, so I thought that it may be able to work in a similar way. The tip is small enough to get the amount of direct precision that I like but the vibrations didn't travel that far up the attachment so it couldn't send any sensation to my clitoris.
This attachment also looked promising for nipple stimulation and as my partner is very fond of this type of play, I had hoped that I would be able to stimulate the entire area with the tip of this to maximise his enjoyment. Again, I was unable to determine whether that would be the case due to the vibrations not reaching the taper of the tip. I am not sure exactly what causes this issue with the vibrations as they are strong in the handle of the Tickle Me Bits Rechargeable Sensation Vibrator and could be very useful if they were to spread out more effectively.
Ultimately, this review has been a tough one to write. I've gone back and forth countless times as I'm still conflicted. I absolutely love the idea behind this, the easy to use attachments and the originality but it just doesn't function as well as I think it could. It seems like it needs to go back into production and tweak a few things in order to make it the best that it could be. The most important issue for me to address is the vibrations, followed by the need for the device to be fully waterproof, have a smoother finish on the urethral attachment and include more inclusive language on their site and packaging. I see a lot of potential in the Tickle Me Bits Rechargeable Sensation Vibrator and I truly hope that some of this feedback will be taken on board and used to improve the product to the level that I know it could be at with a little more work.
5/10
– NatandTom
---
Where To Buy
Thanks to Pleasure Panel reviewer NatandTom for this review of the Tickle Me Bits Rechargeable Sensation Vibrator.


The Tickle Me Bits Rechargeable Sensation Vibrator was sent free of charge, in exchange for a fair and honest review by the Pleasure Panel, by ticklemebits.com. Thank you! 🙂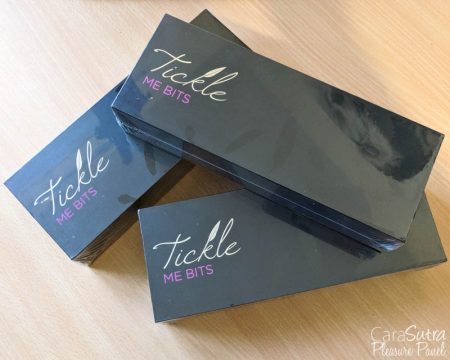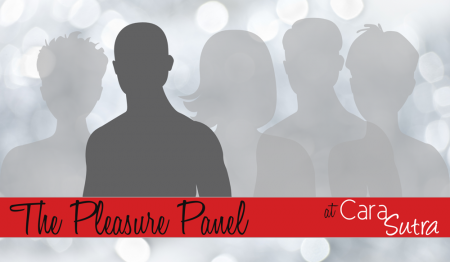 Unaffiliated