Tickle Me Bits Rechargeable Sensation Vibrator Review
By Pleasure Panel reviewer Toraval
Firstly thank you to Cara, For letting me review the Tickle Me Bits Rechargeable Sensation Vibrator from ticklemebits.com.
When I first saw the Tickle Me Bits Rechargeable Sensation Vibrator, it immediately jumped out at me for the sheer reason it looked and sounded completely different from what I have seen before.  The description (interchangeable attachment vibrator -anal, urethral, anywhere-you-like) Sounded intriguing, I saw that it was a teasing toy and perfect for a couple who like to try new things.
A few days later it arrived! (Kudos to Cara for her exceptionally fast postage.) The box is a simple black box, just the right amount of stiffness so there is no movement within the package. There is a small description on the back in several languages. The name of the toy "Tickle Me Bits" is across the front with a indented selection of feathers which made the box pretty to look at. Also it was a little more vague as packaging goes, often when you look at a toy box you can tell that exactly what it is or what could be in the box. With this it could be anything! Plus the name is so cute!
In The Box
Inside the Tickle Me Bits Rechargeable Sensation Vibrator box you have the indented slots for:
The bulb vibrator, the main unit that creates the vibrations, you can put the two attachments on the top of this and charge the unit with the usb charging cable.
There is a bulbed attachment for insertion (anal or vaginal) pretty small measuring 4inches long and 2 inches wide, but then again this is foreplay so take it as a little tease before the main event.
There is spindly attachment too for tickling or as the description says you can insert it in urethrally on either both female or male however this seems a bit strong even for me, at first at least maybe I might try it in the future? This measures 5inches long and almost 3mm wide with a bulbous head (Sort of like those coffee stoppers that you get from Pret a Manger)
The charging cable is a pretty standard toy to USB
There is no charging time and but it took approximately 2 hours to stop flashing so I suppose that would be some indication.
During Use
On to the performance: the Tickle Me Bits Rechargeable Sensation Vibrator was used for heterosexual sex for the moment, so I can say from both a female and male opinion and how it worked for either sex.
The bulb may look small but it can sure pack a punch! With seven settings it was fun to explore all the different rhythms and sensitivities. According to him it left his hand with the feeling of vibrating lingering for ages after. The controls are easy to use, there is one button which you hold down to switch on or off and if you want to change the setting its a quick push of a button.
We started with the spindly attachment and used it as a tickle tool, this was used on all the sensitive areas, neck, nipples, thighs and then around the vagina/clit. A bit of a warning the tip of the bulb at the top can be somewhat sharp so do be careful, it wasn't exactly painful but a strange scraping feeling. However that aside if you use it at a slight angle it can be really good! Used around the nipple and around the clit it does exactly what was described, teasing, tickling and leaving you wanting more. The vibrations are a lot more intense in the bulb that along the shaft or the rod but you can still feel it all the same. I am slightly intrigued with the concept of insertion but it does look like it would be somewhat painful although maybe I just haven't tried it? I am not sure I want to though and he felt the same.
Then we tried the bulbed head. I am not much of an anal girl myself (I have to be in that mood) so we tried it vaginally and teasing again, it didn't have much of an effect for tickling especially around the nipple and the insertion wasn't that great, then again it was only small but it was only expected to be.
We didn't get a huge use out of the Tickle Me Bits Rechargeable Sensation Vibrator the first time as it ran out of battery quite quickly (I am not sure whether I charged it for long enough).
The vibrations though strong are not all that loud, I wouldn't say whisper quiet but certainly one of the more subtle sounds that I have come across.
I did really like the feel and the texture of the Tickle Me Bits Rechargeable Sensation Vibrator, I would use it again for sure! All in all its exactly what it says it is which most toys sadly are not.
The teasing and exploration of a partner's body is something I would love to explore more and will try again sometime soon.
His Point Of View
He says: I love the packaging design, it looks so stylish, the matte black looks like an expensive wine box, the interior with its plush velvet coated, moulded foam and the little toy and attachments are all good.
The Tickle Me Bits Rechargeable Sensation Vibrator was a fun alternative to the usual toys, it looks like a screwdriver when it has the thin tickler on it and the 'handle' does vibrate quite a bit, leaving my hand tingling for a fair while after. A silly little thing is if you put he screw into the handle while it already on, it spins into place on its own.
We did try playing with it alone, unscrewing the attachments and just rolling the handle around, the base has a good vibration that worked well on her clit and was a good shape to fit inside her lips.
We preferred the thin wand to the bobbly, thicker attachment as it was a lot more delicate and gave better, more sensitive pleasures and was more controllable.
When she used the Tickle Me Bits Rechargeable Sensation Vibrator on me, it was more pleasurable than I thought it would be. As I'm not very sensitive it was a pleasant surprise to feel the ball head on the thin stem tingling on me, it did become too much when teased around the head of my cock, but that's not a bad thing, too much and she stopped for a bit, which is better than never enough.
I may not be adventurous or brave enough to use it as a sounding toy, but it probably would be the perfect toy to try it with, the soft rubber feel is ideal and the thin tickler could be just what is required – it freaks me out a bit to think of having that done to me!
So all-in-all I think we have a toy to play with some more and it would be good to try it on different people to see how they react!
8/10
– Toraval
---
Where To Buy
Thanks to Pleasure Panel reviewer Toraval for this review of the Tickle Me Bits Rechargeable Sensation Vibrator.


The Tickle Me Bits Rechargeable Sensation Vibrator was sent free of charge, in exchange for a fair and honest review by the Pleasure Panel, by ticklemebits.com. Thank you! 🙂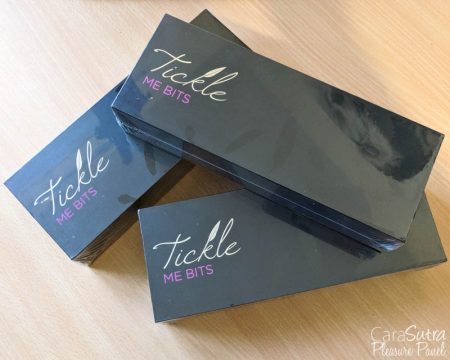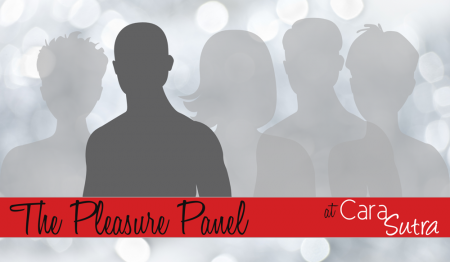 Unaffiliated