The Vampires Ange De La Mort by BSM Stoneking Review
By Pleasure Panel reviewer CandySnatch
Vampire erotica isn't exactly an unusual thing, the two seem to go hand in hand especially since the arrival of Twilight into to general public's subconscious. I'll be brutally honest (after all this is a review) when I offered to review The Vampires Ange De La Mort by BSM Stoneking for Cara through Pleasure Panel I wasn't expecting much. I feel the genre is a bit saturated.
The heroine and namesake of the book is Neferatari Victoria Lane, known to her friends as Tori. Tori is a stunt woman and general all round bad-ass during the day. But by night she's an immortal vampire assassin. Tori's family have been cursed for centuries to work for the Master Overlord of vampires. She's basically quality control for vamps. When one gets a bit rogue or comes close to exposing their existence the Master Overlord sends Tori in to take care of it.
Tori's parents were assassins before her, however once their oldest child turns 18 the curse is broken. And their immortality is lifted allowing them to age and die naturally. Tori leans on her best friend Dallas as support in her assassin tasks. Her powers allow her to share her abilities with Dallas whilst they fight, making them a force to be reckoned with.
Aside from Dallas, her parents and the staff at her huge house nobody knows Tori's second life, not even her girlfriend Fayleigh. Tori has hidden her relationship with Fayleigh from her ultra-conservative parents. However, Fayleigh (who is not quite the full quota) decides she has had enough of being a dirty secret and forces Tori to out their affair to her family.
Struggling with Fayleigh's descent into crazy behaviour Tori attends her high school reunion with Dallas. With fresh orders to despatch a rogue vampire at the event. Whilst there she bumps into high school crush Ryder Seff. Ryder is just about every girl's dream bad boy, although as an adult he's cleaned up his act and runs his own business. Tori flirts outrageously with Ryder, but stops short of cheating on her girlfriend.
Meeting Ryder again tips Tori over the edge and after one too many rows she leaves Fayleigh. This makes way for the beginning of an intense and explosive relationship between Ryder and Tori. Tori feels drawn to Ryder in a way she has never felt to anyone before and Ryder appears to feel the same. Balancing her secret life and her new time-consuming boyfriend creates drama in Tori's life and as she begins to find out more about Ryder she starts to wonder what secrets he's harbouring himself.
I'm not gonna lie I was totally drawn into the story in The Vampires Ange De La Mort. I loved Tori, her no nonsense attitude resonated with me so much. As she struggles with the emotional aspects of being with Ryder I could totally relate to her. The dynamic between her and Ryder was scorching hot. They were never more than a few pages away from tearing each other's clothes off.
I fell a little in love with Ryder and much to my smugness guessed his secret very early in the story. This didn't impair my enjoyment of it at all. His life unfolds to the reader as Tori peels back the layers.
There felt like there was no filler in The Vampires Ange De La Mort at all; it was pure action. The story is a roller coaster of dramatic events and steamy sex. I found myself itching to find time to sit down and grab a few more chapters just to find out how each part worked out. The fight scenes were good and the sex scenes had something for everyone.
I worked out that within the confines of The Vampires Ange De La Mort, BSM Stoneking includes straight sex, gay sex, lesbian sex, blood drinking, BDSM activity, public sex, role play, rough sex, taking of virginity, and even a little bit of making love. It really does have a bit of everything. The sex scenes are descriptive and exciting. I found reading them both absorbing and arousing.
The climax of The Vampires Ange De La Mort is fairly predictable, but that doesn't mean I didn't enjoy it. I was even sad when the story came to an end and was thrilled to see there is a second book. I'll be looking to get my hands on this as there is a cliff-hanger element to the end of book one.
If I was going to look for something I didn't like within The Vampires Ange De La Mort one thing jumped out straight away. Whoever proofread this text needs shooting. Barely is misspelt as barley all the way through. Scent is spelled as sent a couple of times. In fact, there were a few repeated spelling errors which did become a little annoying.
I found The Vampires Ange De La Mort was a fun, sexy and engaging story, with great character development. It was a thoroughly enjoyable read and I hope this becomes a series.
I rate The Vampires Ange De La Mort by BSM Stoneking a 9/10. If you're looking for an exciting, sexy story to curl up with on the cold evenings I recommend this one!
– CandySnatch
---
Where To Buy
Thanks to Pleasure Panel reviewer CandySnatch for this review of the erotic book: The Vampires Ange De La Mort by BSM Stoneking.
This erotic book was provided free of charge, in exchange for a fair and honest review by the Pleasure Panel, by the author. Thank you! 🙂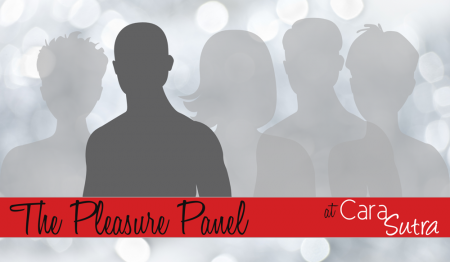 This review contains affiliate links.