The Final Straight by Charlotte Howard, Erotic Book Review
Review of The Final Straight by Charlotte Howard, by Pleasure Panel reviewer Fesure Maybe
"April Miller works for her best-friend, Max Knight on his livery and competition yard. Their friendship has withstood many turbulent times, and while April is deeply in love with Max, she is also aware of his womanising ways and has refused to succumb to his flirtatious charms. When her ex, AJ, suddenly comes back with a business proposal, April finds herself torn between the two men."
So I was lucky enough to receive another amazing read from this author! I was a bit wary when I first got it as I don't usually read this genre, which I would like to add is contemporary romance. The book is quite long in length and has different chapters for different times and dates in the story of the characters' lives like April and Max's who are the main focus of the story. I think for me this wasn't a great idea, I kept finding myself getting confused and lost to where I was in the book, what was going on in her life at that point etc. I just think for me I'd rather a story stayed in chronologically order from start to finish to make it easier for me to pick up and go back too.
So the story overall was a really interesting one. April the main character works on a ranch and ends up working there a very long time as what she is meant to be a business partner but ends up more working underneath people. She seems to develop throughout the story which I enjoyed reading because she became stronger, more opinionated as time went on. I did find I wanted to shake her at times and be like make up your mind!
The other main characters are Max who is her business partner and seems to spend more time slacking and sleeping around rather than working, seemed to completely 360 around on his personality and turn into this sloppy mushy person which isn't a bad thing as he had this protective feel to him which is one of the best qualities in a person.
The other man she has to choose from is AJ who is slyer, sneaky and seems to trick her in numerous ways as the story goes on. In a way this character gets a little too sly and makes me feel uncomfortable as time goes on and towards the end, so I wasn't sure how I felt about that.
I did find the book very well written especially the sexual scenes. These had nice details and words to make me picture what it's like, what would be going on. Simply it made me more engrossed and made me want to carry on reading on which I absolutely loved about this story!
I think overall I would recommend this story, as a matter of fact I just recommended it to a friend of mine who's a fan of this type of story to do with ranches, horses etc. So if you want a story that's going to keep you gripping with some intense bits then this is definitely for you!
7/10
– Fesure Maybe
---
Thanks to Pleasure Panel reviewer Fesure Maybe for this erotic book review, for The Final Straight by Charlotte Howard. You can buy it here at Amazon.
This e-book was provided free of charge, in exchange for a fair and honest review by the Pleasure Panel, by the author. Thank you! 🙂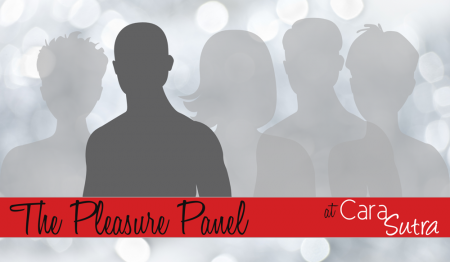 This review contains affiliate links.