TENGA Flip Hole Zero Masturbator Review
By Pleasure Panel reviewer Kurosakikun
I've had the pleasure of trying out some of the more expensive masturbators and also some of the budget ones, with a varying degree of success.  On the whole, the material and shape may be different but the core idea seems to be the same, a length of sleeve with a hole.  The TENGA Flip Hole Zero Masturbator starts with that concept and literally flips it on its head; the final design seems to have come straight from a brainstorming session designed to simplify some of the most annoying aspects of using a masturbator.  How can you make sticking your penis into a hole easier?!
When I first excitedly tore open the package containing the TENGA Flip Hole Zero Masturbator, I was instantly hit with the weight of the product; it has that kind of 'well built' heaviness to it which seems so unexpected on first glance.
Inside its protective cocoon, the TENGA Flip Hole Zero Masturbator almost looks like that glass dome antique clock everyone's gran used to have on their mantelpiece.  The masturbator is so well packaged that you need to rip off an outer cover, undo two very sticky pieces of tape, pick up the instructions and lube packets you will drop out of the first fake bottom and eventually take the plastic dome off the stand, (Yes it comes with its own stand, which is magnetic!).
The instructions that come with the TENGA Flip Hole Zero Masturbator are not to be discarded or ignored, thinking I'm super experienced with this type of sex toy I wanted to just jump in, bad idea!
Once I had read the instructions, the masturbator starts to make sense.  Made from super soft TPR and accompanied by some lovely sleek white plastic mouldings to keep all that texture in place and rigid, the TENGA Flip Hole Zero Masturbator is obviously lovingly designed and has been thoughtfully considered to give maximum textured penile pleasure.  Once you have taken the Zero out of its iPod-esque protective bubble, you will find it has 6 inches of internal space and measures 8 inches overall.  Plenty of room for manoeuvre as they say.
Getting onto the main event, the TENGA Flip Hole Zero Masturbator, as I mentioned before, is built for ease of use.  I haven't had the pleasure of using the previous incarnations, so this is all new to me.  It's simple genius!
There is a large plastic 'U clip' which you slide off the entire length of the Zero which secures it shut.  Once you have removed it, with a simple squeeze of either side, it opens up, using the entry hole as a hinge.  So in front of you, the internal workings of the Zero are proudly on show for you to examine and damn do they look good!
Not only does this let you get a good feel of the texture before use but it means it is so,so easy to lube up the toy.  No more finger banging your toy and getting lube everywhere except where you want it.  The TENGA Flip Hole Zero Masturbator comes with two sachets of TENGA lube so you can get straight into a session as soon as it's open.
The texture is like something out of the real world part of The Matrix, very mechanical looking with orbs, ridges, spikes, what look like cogs and all manner of delicious looking pleasure makers (in the manual they are called The End Orb, Triple Chain Gate, Ridge Wall and Ripple Dome).  It's nothing short of beautiful to look at, everything looks like it has been placed where it is on purpose and I'm sure it has.  Once you have ripped open one of those lube sachets and poured it all over the internals of the TENGA Flip Hole Zero Masturbator, you simply click it back together and re-apply the plastic clip securely.  Simples, with a little bit of lube on the entry point or yourself, you're ready to go!
Using the TENGA Flip Hole Zero Masturbator was a joy to behold, it's probably the quietest masturbator I have used, and it has great suction but none of the usual sucking and 'schlicking' noises you normally get with toys of this nature.  This is down to the one way valve built into the end, the air pushes out of here on the 'in' stroke and when on the 'out' stroke, no air is reintroduced to the interior, so you are given the most perfect sucking sensation.  I once described a toy as the closest I had ever had to a blowjob but I think this just beats it to that title!
Not only are you treated to this oral sensation with the one way valve but the internal texture is unbelievable, you are constantly engaged with something caressing your entire length.  The Layered End Orb at the deepest point is sensational and if this isn't enough for you, there are two plastic ridges on the front and back, running the length of the internal shaft (with Tenga stamped into them) which you can squeeze to add even more pressure to yourself, giving an even tighter experience!  I've never had such intense feelings from a masturbator and I was exclaiming out loud a few times during the first, and every subsequent use of the TENGA Flip Hole Zero Masturbator.
So good at its job is the TENGA Flip Hole Zero Masturbator that I have barely lasted 5 minutes anytime I have used it and after orgasm it is sometimes even too intense to keep pumping, madness.  The Zero seems like a proper, high end toy that's built to last which induces real head back orgasms.
Once used, the TENGA Flip Hole Zero Masturbator then come into its own for cleaning and drying.  It is so easy to open up fully to rinse out and clean properly.  How many times I have been deliberating turning a sleeve inside out to clean and dry properly but been terrified of ripping the entry hole open.  Not here!  Simply open up and clean to your heart's content!
Once you have cleaned the Zero, you can now take the plastic U clip and place it upside down on the stand.  A strong magnet will keep the clip upright, enabling you to rest the Zero on, open wide, allowing the toy to drip dry completely before storage.  You can literally just set it to one side and leave it to dry! Genius again.  I've found it needs the help of a bit of towelling as the texture is so intricate it holds a bit of water, but once again, the lack of having to turn outside is so refreshing!
Once dry, you can then store away in its shipping dome and keep it fresh and safe for the next use.
If you can afford to get one of these brilliant masturbators, the TENGA Flip Hole Zero Masturbator is really worth considering purchasing.  I rate it a 9 out of 10 as I think it may be a little too heavy for some people. Think I might go and give it another go just to make sure…
9/10
– Kurosakikun
---
Where To Buy
Thanks to Pleasure Panel reviewer Kurosakikun for this review of the TENGA Flip Hole Zero Masturbator.


The TENGA Flip Hole Zero Masturbator was sent free of charge, in exchange for a fair and honest review by the Pleasure Panel, by Bondara. Thank you! 🙂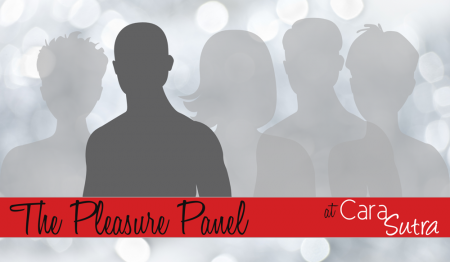 This review contains affiliate links.