TENGA Egg Twister Review
Well after reviewing the Tenga Egg Silky it was on to the TENGA Egg Twister to see how it fared, as I was 'Kermitted' to do this sex toy justice with my review. In the light of #FrogSpawnGate the pressure was on to give a true and accurate assessment of its capabilities.
I hope that you find this review a 'ribbeting read' and that it leaves you 'hopping for joy'.
Well enough of the frog puns, how was the TENGA Egg Twister, was it a splash in the pond or did we find it 'Toadly awesome'? Read on to find out.
I like the Tenga Egg range for their simplicity and of course the cracking price. At only £6 each they're definitely worth a try and you can't really go wrong for that price.
I ordered this sex toy from an online sex shop and it arrived swiftly in very plain packaging.
The most striking feature of the TENGA Egg Twister is the plastic shell that the toy arrives in, it reminds me of a Kinder Surprise egg but anyone hoping to enjoy some tasty chocolate will definitely be in for a surprise as instead it contains the masturbator itself and a sachet of lube.
The outer packaging of the TENGA Egg Twister carries pictorial instructions as to its use and these are very easy to follow.
Now crack open the egg and you will see the masturbator nestled safely inside and it has a plastic tube inserted in its centre for transit. Remove this and then take out the other set of instruction and the rolled up sachet of lube that reside within.
You can stare in wide eyed wonder at the toys inner texture. I was surprised to find that it looked nothing like frog spawn to me but I wasn't expecting it to I suppose, it has long flowing ridges that looked like they could create a lot of stimulation in use.
TENGA Eggs are marketed as one shot sex toys, simply use it, fill it and throw it away but if you clean it carefully you can probably get a couple of uses out of it. Be aware though that the material is porous and so can harbour bacteria so if you do go down this route be sure to clean it very carefully.
On the subject of uses, you can also push the TENGA Egg Twister masturbator inside out and use it as a wand vibrator cover for a cheap no nonsense textured cover. You can even use it over your fingers when jilling off. So I am delighted to confirm that this toy can be used by both the boys and girls – bonus.
So how do you use it? Well the pictorial guide shows you exactly what to do, rip open the lube sachet and pour its contents into the masturbator before slipping your happy chap into it and masturbating as normal.
The TENGA Egg Twister masturbator is made out of a Thermoplastic Elastomer (TPE) and it is very, very stretchy. As you use it you can almost make it transparent when stretching it up and down your cock. This was great from my perspective as I got to enjoy the show especially when my 'stunt cock' (hubby) emptied his little tadpoles into it at the end of a fast and furious wanking session with it.
My hubby is uncircumcised and we have found that you get much more stimulation if you hold the foreskin back with one hand whilst masturbating with the other. That way the glans of your cock gets the most of the inner texture as you draw it over the skin as you masturbate. An uncircumcised cock could be just wanked as normal.
After hubby had blown his load you can see a very useful benefit of masturbating with a TENGA Egg – no mess at all. All of the lube and his addition to it was held inside the egg until he withdrew from it. It's therefore a great way of wanking without worrying about spraying the walls or curtains in your – man stuff, so you really can let yourself go.
The TENGA Egg Twister has no smell that I could discern and neither has the lube included with the toy.
All in all, I like the Tenga Egg series, there are lots of different textures to choose from and we will definitely be taking a couple with us the next time we have a dirty weekend away as both of us can enjoy them.
The TENGA Egg Twister is available online for less than £10; give it a go.
Oh, and no frogs were harmed during the reviewing of this sex toy however my next egg review will be the much scandalised TENGA Egg Clicker, the sex toy that spawned the #FrogSpawnGate hashtag and that almost brought Twitter to its knees. Till then I bid you farewell…
I would rate the TENGA Egg Twister as 8/10
– Joanne's Reviews
---
Thanks to Pleasure Panel reviewer Joanne's Reviews for this review of the TENGA Egg Twister Penis Masturbator.
This sex toy was sent free of charge in exchange for a fair and honest review.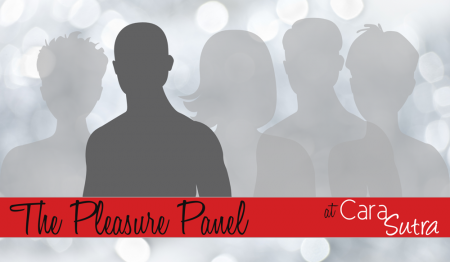 Contains affiliate links