TENGA Egg Silky Review
TENGA Egg Silky review by Joanne's Reviews
I have to admit that the TENGA Eggs had me totally confused. "What are they?" and more importantly, "how do they work?" were the biggest questions on my mind. After reading two recent reviews that were somewhat negative even though the reviewer didn't actually use them I thought that the time was right to put those questions to bed by reviewing some.
The first one I opted for was the TENGA Egg Silky, and it arrived the day after I placed my order in plain and nondescript packaging.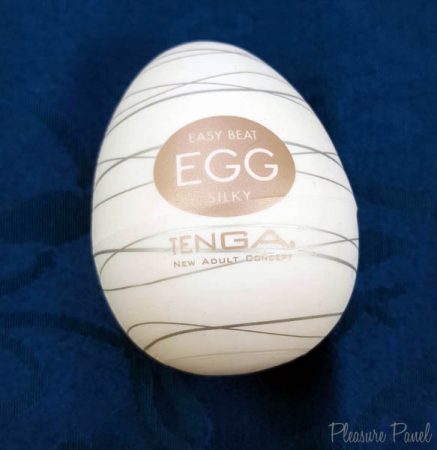 The eggs remind me of the Kinder surprise eggs and it's a pity that there isn't a layer of yummy chocolate to be eaten through but I digress. The packaging of the egg actually shows the inner texture well and the back of the packaging carries pictorial instructions for use. Upon removing the outer packaging I was able to open the egg and see what all the fuss is actually about.
The egg masturbator is white and is shaped sort of like a squishy golf ball with a hole at one end. The hole is plugged with an insert that contains more instructions together with a rolled up sachet of water based lube – great I thought. You have everything you need to hand to get going and at only £6 this is a very nicely priced masturbator.
Removing the plastic plug allows you to view the inner texture, to get a better look at it I actually pushed it inside out and this allowed me a good look at the wavy texture, the packaging does a good job at generalising it. It was at that moment when two thoughts struck me.
Turned inside out a Tenga Egg can be slipped over the head of a wand vibrator for an incredibly cheap texture covers cap and you can also insert three fingers into it and use it to jill-off. So I guess the eggs are not just for the boys, use girls can make a lot of use of them as well.
The egg masturbator is made out of a Thermoplastic Elastomer (TPE).
So on with the review, I had my stunt cock at the ready (hubby) and I sat back to enjoy the show (so to speak). To use you simply empty the contents of the lube sachet into the egg and then slip it over the tip of your cock.
The material used is incredibly stretchy and you grip it and – well wank as usual, the texture inside is rubbed up and down your shaft and over the glans of the penis creating some very nice sensations. My hubby is uncircumcised and he found that using one hand to hold his foreskin back at the base of his penis allowed for much more stimulation with the egg. A circumcised cock would have no problems as it would just work anyway.
Sure enough he set up a steady rhythm and it didn't take long for him to orgasm. I got to see his spunk erupt into the egg as when stretched tight it is almost see through. This highlighted another great feature of the egg, when you unload your little baby commandos into it there is no leakage at all so it makes cleaning up very easy.
So to answer the question of which came first, my hubby or the egg it was definitely my hubby.
Now the material used in the egg is porous and it is designed as a one shot sex toy, use it, fill it and throw it I guess. But if you clean it carefully you can get multiple uses out of it before you dispose of it and that is what we did. I can attest that it is great for both Jilling off and also when used on as a cover on a wand vibrator it makes using it a whole new experience.
I like the TENGA Eggs, they are cheap, cheerful and make having a quick wank a lot more fun and less messy as well I guess. There are dozens of textures to choose from and I am looking forward to testing the frog spawn one next 😉
Priced at only £9.99 I can't really see any negatives at all.
Rating 9/10
– Joanne's Reviews
---
Thanks to Pleasure Panel reviewer Joanne's Reviews for this review of the TENGA Egg Silky Penis Masturbator. The reviewer bought this sex toy herself and kindly contributed this review as part of the Pleasure Panel. Thank you!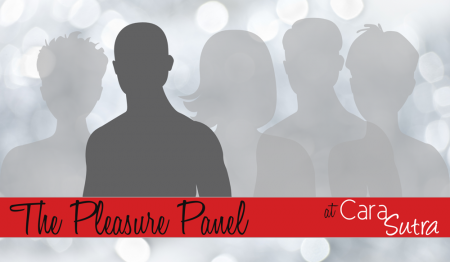 This review contains affiliate links.