Talk Dirty To Me by Sallie Tisdale, Book Review
By Pleasure Panel reviewer Shady Shania
I was sent Talk Dirty To Me by Sallie Tisdale through the Pleasure Panel free of charge in exchange for an honest and open review.  The cover price for this book is shown as £15.00 and was sent in a paperback version. As with all book reviews, I say this is my own personal opinion as everyone's taste in reading material is different. Therefore this review is based on my own opinions and what I got out of reading the book.
Originally I thought Talk Dirty To Me by Sallie Tisdale would be more about sex stories than what it is actually about, however I was not disappointed with the contents of this book. The book is aimed at the philosophy behind sex and the author's experiences and her findings in looking into sex and how we perceive sex.
Sallie has looked at a variety of different researchers and their ideas behind sex and what makes us all tick, and also relating these ideas to her own experiences from very early on in her life.
If you are expecting this book to be a light read that will be read in a short period of time, I personally found the book a heavy read, as in there is a lot to take in so felt I had to read short bursts at a time, again this is my own personal opinion.  I really enjoyed the book but it has took some time to get through.  Some parts are total page turners, I had to stay to the bitter end to find out what happened, other parts were easier to put down and pick back up again.  Maybe I should have had this book as a holiday read so that I could have sat uninterrupted for several days to thoroughly enjoy all that it has to offer.
The book was originally printed over 20 years ago but the author has revisited the book and re-wrote the introduction to show the changes in how we the public view sex now to how it was viewed 20 years ago.  The author has shown how ideals have changed and how sex is far more talked about now than previously, even comparing that day time TV shows are now talking more about sex and discussing different types of sex toys!
I like how the author writes about her insecurities over the years with her own body, her sexual desires and how they are or were perceived.  I think most people reading Talk Dirty To Me by Sallie Tisdale would relate to at least some part of what she is talking about, I know I certainly did. I have never really thought about sexual desire and how it manifests itself in my mind, I just assumed we all had one and that was that, but she delves deeper into it and has made me evaluate my own desires far more and where they come from, why do I feel this way and why am I turned on by certain types of pornography.
Sallie covers in depth about types of pornography, how people feel differently about it, not everyone is that interested and some find it down right disgusting, she covers how we view our bodies and relates to various people and their experiences, shocking to find some people who you would assume is at ease with their bodies, actually have real negative issues with them. Sallie talks about sexual fantasies and how these manifest in different people.  She talks about pornography stars who have spoken out about their experiences and how they came to be in the industry.  This book has so many layers to it and is so informative with the research she has carried out.  I feel that I have not fully digested all of the book due to the nature of all that is in it and would definitely read it again from cover to cover and feel I would gain more knowledge from different parts of the book each time I read it.
Overall I enjoyed Talk Dirty To Me by Sallie Tisdale, very informative and relatable to our own lives and experiences, again I would read the book again quite happily knowing I would digest a different piece of information than the previous time.  The book is well written and flows well, my only negative is of how heavy the content is, but this book is not for those who want to get turned on by it but those who want to learn more about philosophy of sex and how we think individually.
I would score this book 8 out of 10, a very good read but heavy going and have to be in the right frame of mind to read it.
Thank you to the Pleasure Panel for giving me the opportunity to review this book, Talk Dirty To Me by Sallie Tisdale.
8/10
– Shady Shania
---
Where To Buy
Thanks to Pleasure Panel reviewer Shady Shania for this review of the book, Talk Dirty To Me by Sallie Tisdale.


The Talk Dirty To Me by Sallie Tisdale book was sent free of charge, in exchange for a fair and honest review by the Pleasure Panel, by the author. Thank you!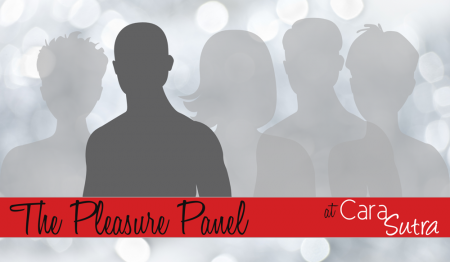 Contains affiliate links.