Sweet Smile Rechargeable Warming Vibrating Masturbator Review
By Pleasure Panel reviewer The Big Gay Review
Firstly, I want to preface this review by saying a huge SORRY that it took me so bleeding long to get it written! Unfortunately, a bout of illnesses properly took my mind away from all things sexy times but I am back! Hooray! And I was so thrilled when I was chosen to review the Sweet Smile Rechargeable Warming Vibrating Masturbator for the Pleasure Panel, because I have had my eye on it for a while. I do love a good vibrating cock toy; and this one did look pretty exciting! As always, a big thank you to Cara for arranging the Pleasure Panel, and for the prompt and discreet delivery as always.
First Impressions
The Sweet Smile Rechargeable Warming Vibrating Masturbator is packaged in a simple box and contains the toy and a USB cable for charging. The toy is quite compact and hand held, but still has quite a comfortable shape to hold (although I was concerned this might change once hands get a little slippery!).
It is made from silicone and ABS and features 6 modes of vibration (which have 3 intensities), along with a heating function, which warms up the internal canal to a toasty 40 degrees Celsius. It takes around 3 hours to charge for 1 hour of playtime. It has an internal depth of 7.5 cm and features a flexible 'mouth-like' orifice.
In Use
The first time I used this, I was trying out a prostate toy at the time, and the orgasm I had was incredible. The vibrations were mildly strong, and resonated around the entire circumference of the canal, so I could feel them all through out the shaft. My only problem, was that the toy did feel rather 'snug'. I'm not massively well endowed, but I have an average girth of around 5.75 inches, and it did just feel a little on the snug side. It wasn't uncomfortable, just tighter than I normally tend to prefer.
The second time I took it out was when I really got a true feeling for the toy; and on this occasion, it wasn't as fun. With a good amount of lube, you can get a little bit of movement, but for the most part it's just nicer to just hold it in place, and let the vibrations do their thing. For me (and as I later discovered with my husband); it's just not quite enough to get me to orgasm by itself.
The warming function is very good however; we did notice a discernible difference between when it was off and on, and the heat did offer a new level of sensation that was pleasant, but again… it's just not quite enough to get us to the finish line. However, as a wonderful foreplay toy; it certainly got us in the mood for other things, so it's not a complete bust. However, I do have plenty of toys in my toy box that can get me off to completion so… realistically, am I really going to reach for this again? Possibly not…
As I suspected at the start, whilst the Sweet Smile was nice to hold when it was dry… once your hands do get a little bit… lube-y… it does become a damn sight more difficult to hold onto. I ended up having to use both hands to hold, which kind of takes out some of the enjoyment when using it solo, as I can't do anything with my other hand… boo!
Clean-up & Maintenance
The Sweet Smile Rechargeable Warming Vibrating Masturbator isn't waterproof, only splashproof. So you will need to take care when cleaning. As the internal sleeve is made from silicone, a good wipe out with a damp cloth would be sufficient. The same can be done to the outside as well. It doesn't come with any extras like a storage bag, which is a shame but it's not the end of the world.
Summary
My penis isn't always so picky when it comes to vibrating masturbators; but for some reason, this one just sort of fell short of the mark. Not by much though. If they ever consider making a new version, just beefing up the motor a little bit would make a huge world of difference. As I said, the vibrations are nice and pleasant, and it did arouse both myself and my husband. It's just it never really got us fully to our destination (at least, when it's used by itself). If you enjoyed things like the Cobra Libre by Fun Factory, you might like this one. The addition of the heating element is a nice touch.
So who would I recommend this to? I guess if you have never tried a vibrating masturbator before, this could be a good place to start. If you are well endowed (6 inches plus girth) then this may be just too small for you.
I would score the Sweet Smile Rechargeable Warming Vibrating Masturbator a 7 out of 10. It's not a terrible product, and I do think there are plenty of folks out there that would enjoy this; it just wasn't quite enough for me.
7/10
– The Big Gay Review
---
Where To Buy
Thanks to Pleasure Panel reviewer The Big Gay Review for this review of the Sweet Smile Rechargeable Warming Vibrating Masturbator by You2Toys.


This product was sent free of charge, in exchange for a fair and honest review by the Pleasure Panel, by Bondara. Thank you! 🙂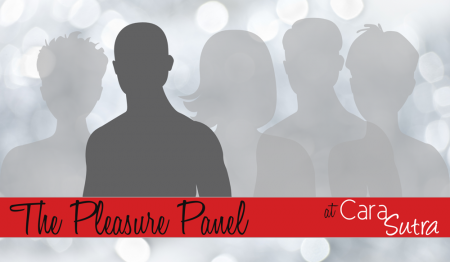 This review contains affiliate links.