Summer Heat: A Steamy Romance Collection (Seasonal Shenanigans) Review
By Pleasure Panel reviewer Naughty Nerd
Reading is a big part of my life so I was excited to be able to review a book for the Pleasure Panel this month. Summer Heat is the 3rd in the anthology series Seasonal Shenanigans which is made up of 17 saucy stories set in the summer heat.
I have really varied tastes when it comes to books but I don't think you can beat a good bonk-buster! A good book is one which completely sucks me in. I need to be transported to somewhere else and forgot about everything that is going other than when that the characters going to fall into bed!
The 17 stories that make up the Summer Heat anthology are all completely different from one another. There is hot swing sex, threesomes, offerings to Egyptian gods & couples sheltering from a storm. I really liked that there plenty of different styles of writing so you didn't feel like you were reading the same stories again and again. The journey of each story is set out quite similar, there are a couple of main characters, usually a man and a women getting together for some steamy sex. What changes it the story of how and why they have got there.
I have to be honest, some of the stories in Summer Heat were not my style as I find mythical/fantasy style books like The Flooring of Ar by Abbigail Clark hard to get into. I need to be able to picture myself feeling and thinking what the characters do and I struggle a little with this genre. My imagination will only stretch so far. This only refers to 2 stories in this entire anthology though, the remainder of them I really enjoyed so it didn't put me off. The stories are written really well, they flow nicely was the introduction right through to the end and the tone of the stories is just right for me. They are not too graphic so it allows you imagination to engage more thinking about what the characters would feel. In a lot of instances I felt myself wanting to be part of the story.
Irresistible by Caitlyn Lynch was one of my favourites in Summer Heat and features a new bride's single sister having a wild night of passion with the grooms 2 best friends. Yes I said 2 best friends! It was filthy unadulterated fun and I have got to say I had equally filthy dreams after reading that one before bed! A story being centred around 2 very sexy bisexual men was a refreshing break from stories being set around presumably heterosexual couples.
There are pro's and con's of an anthology like this. The stories in Summer Heat are little snippets into the life of someone else where you can dip in and out of a make-believe world on your journey to work, on your lunch or like me having a read to wind down before bed. The downside of this is some of the stories left me wanting more. I felt this with a couple of stories when they ended just as they were getting started. This wasn't due to any of the stories being badly written. It was the opposite in fact. These stories build up to the main sex scene and give you a little more insight into the characters background rather just them shagging on a kitchen counter so you wanted to know what was going to happen next.
If you like a steamy book when you can get invested in the characters overtime as the story develops then you may get a little frustrated with Summer Heat. However if you like a story with a hot sex, a little romance & some characters you will love then this is a book for you.
As there were a couple of stories that were not my style and a couple where I was left wanting more, I score Summer Heat 6/10. Definitely one to warm you up when you're feeling a little chilly.
– Naughty Nerd
---
Where To Buy
Thanks to Pleasure Panel reviewer Naughty Nerd for this review of the erotic book: Summer Heat: A Steamy Romance Collection (Seasonal Shenanigans). Buy your copy from Amazon UK or from Amazon USA.
This erotic book was provided free of charge, in exchange for a fair and honest review by the Pleasure Panel, by the publishers. Thank you! 🙂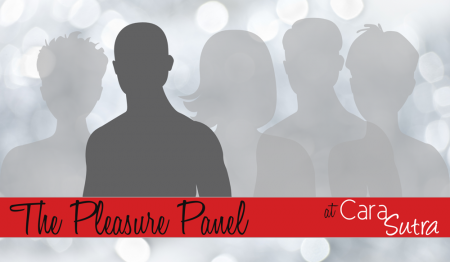 This review contains affiliate links.