The Suburban Wives Club by Damien Dsoul, Erotic Book Review
Review of The Suburban Wives Club by Damien Dsoul, by Pleasure Panel reviewer FesureMaybe
"I'm talking about us coming together like a horny wives' soccer team and having fun as only horny housewives can. About us pooling together our resources of handsome black men around and sharing them amongst ourselves. What I'm talking about here is for us to start a sort of suburban wives club."
That extract which is taken from the book The Suburban Wives Club by Damien Dsoul, as a part of the blurb was enough to draw me in and make me want to read more. When I saw the title I was a bit like oh is it going to be really cheesy with lots of horny wives involved but I was so wrong!.
I opened up the first page on my tablet and went oh god it is like over 500 pages long how is that possible for an erotic novel but even with that I was never bored at any point reading The Suburban Wives Club by Damien Dsoul. It kept me entertained for hours and even stupidly horny at some points!
Therefore, the blurb gives you a basic idea and the overall idea of the story all based around a group of wives and even a widowed friend, who join this suburban club, which is all on the pretence of sharing the same interest in black men (even the same men at one time).
This story definitely has everything you can imagine from threesomes to potential marriages falling apart. It even has women on women and BDSM involved. It does seem to be a very broad spectrum of erotica covering most bases of what people will enjoy, which is why I think I enjoyed it so much. There was a nice balance of characters in the book, which all had their own story to follow almost with each having different scenarios based on what they do within their marriages and their back-stories.
One couple even consists of the wife starting quite prudish and eventually going on to be into the same things and wanting black men like her friends. The end of the story looks at whether the particular wife will tell her husband, will he find out, will they stay together? Who knows!
Overall The Suburban Wives Club by Damien Dsoul is worth a read and is amazing even with the length to it I really enjoyed every moment of it! I would definitely recommend this to anyone, it covers all basis and things that everyone are into which is super awesome!
10/10
– FesureMaybe
---
Where To Buy
Thanks to Pleasure Panel reviewer FesureMaybe for this review of the erotic e-book: The Suburban Wives Club by Damien Dsoul. Buy yours from Amazon.
This erotic e-book was provided free of charge in exchange for a fair and honest review by the author. Thank you! 🙂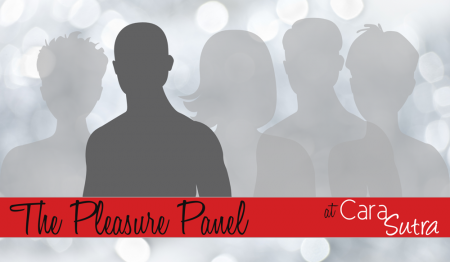 This review contains affiliate links.