Starline Lingerie Black Playsuit Review (SL6108)
By Pleasure Panel reviewer K
I got a chance to review the Starline Lingerie Black Playsuit (product reference SL6108), and it was quite a big step for me due to the feel of the piece. This lingerie is out-and-out sexy – criss-crossing elastic straps forming a cage around your body, no real support (because breast support is for clothing you actually plan to wear), and topped off with a dapper little bow-tie/choker effect around your throat. It's not exactly subtle, but it's not meant to be. The outfit has a huge WOW factor, and it is a wonderfully sensual take on the bondage-inspired trend of harness-style lingerie.
Initially, I was dubious. This Starline Lingerie Black Playsuit was a bit of a push for my comfort zone. I normally enjoy "cuter" stuff – babydolls, negliges, anything floaty with a bit of frill. This is tight and shows a lot of skin, and takes a little more confidence to wear. However, I'm all for trying something out, and it's an undeniably pretty piece.
The attention to detail in the product is good; all the embellishing lace is secure and the outward-facing side of the elastic has a satiny finish, with no immediate possibility of fraying to pieces. The stitching all seems secure and don't show raw edges or loose thread, and the thong area has a gusset. Basically, this little number is quality stuff.
Despite the vaguely intimidating mess of elastic that it looks like when just out the box, the Starline Lingerie Black Playsuit is surprisingly easy to put on. This is partially due to the choker, which allows you to easily pinpoint a 'top' area and organise the rest as it falls.
You sort of step into the Starline Lingerie Black Playsuit like undies, pull it up over your bod, hook in the clasp on the back strap and the choker, then you're free to arrange the rest of the elastic as you see fit.
The size I received for review is a small/medium, and I'm definitely more on the 'medium' side. I'm tall-ish and a little chubby, with a cup size of 34D. Despite all this, the Starline Lingerie Black Playsuit actually fit pretty well. I did notice that my height was making the body of the lingerie stretch a little, which prevented the choker from looking exactly like it does on the box.
Instead of clinging to the neck, it's pulled down to sort of sit flat on my clavicles. This makes the little bow-tie point upwards instead of outwards, making it less of a dramatic feature. However, anyone who hadn't seen what it was supposed to look like wouldn't recognise this as a flaw, it still looks great.
Personally, I felt like it was better to have a bit of tension in the elastic rather than not. Okay, perhaps the Starline Lingerie Black Playsuit would fit a bit better on a person more inclined to the S size of small/medium, but imagine saggy, loose elastic straps flopping around your body if you purchased a too-large item. The clasp has three different spots to hook, which helps in terms of adjustability, but the rest don't so it's not as if you can treat it like a bra-strap and tighten it up when it starts getting a bit loose.
The remainder of the Starline Lingerie Black Playsuit is exactly as promised, although I do feel that a less busty person would feel more secure in the lace 'cups' – they function with the tension provided by the stretched elastic straps, gently pressing your breasts down rather than actually cupping and supporting them. It's a tenuous balance for D-sized breasts, and any enthusiastic movements could lead to escape.
You can also arrange the elastic on the lace cups in such a way that your breasts are pushed a little closer together, which is pretty cool. I can see how the ready availability of breasts is a pro rather than a con – you can easily pull the 'cups' aside to reveal yourself, which is pretty handy.
The rest of the Starline Lingerie Black Playsuit, however, is not quite so easy to circumvent. I'm not a huge fan of crotchless lingerie, and this item actually has a crotch (yay?). Of course, this does make it a touch harder to navigate if you've been plotting seduction and it works out. The giggly awkwardness of undoing all the clasps and shimmying out of everything has its own appeal, however, because sex can be silly and light-hearted too. Either way, your partner will probably appreciate the effort you put into looking good.
The only real downside for me was the lacy groin area – I wish it had been a bit fuller. People who are hairier or who don't like to shave will find their pubic hair peeking out a bit, and while this doesn't really matter, I personally enjoy a little more coverage. After two wears and (very gentle) hand-washes I also noticed that a tiny bit of lace had started to pull away at the groin, possibly from the tension of a too-small size, which I was quite disappointed about.
Overall, I loved being able to test out the Starline Lingerie Black Playsuit. It's definitely out of my comfort zone, but my partner very much enjoyed seeing me trying out a different aesthetic. The quality of the fabrication would definitely lead me to recommend it to anyone wanting to try out this sort of style, but just be sure of your size as the Starline Lingerie Black Playsuit is not fully adjustable.
8/10
– K
---
Where To Buy
Thanks to Pleasure Panel reviewer K for this review of the Starline Lingerie Black Playsuit (SL6108).



The Starline Lingerie Black Playsuit was sent free of charge, in exchange for a fair and honest review by the Pleasure Panel, by Bondara. Thank you! 🙂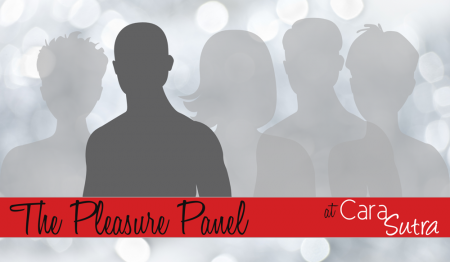 This review contains affiliate links.