Starline Harness Your Body Lingerie Set Review
By Pleasure Panel reviewer Mel MacFarlane
As the lingerie writer for ETO Magazine, I am privy to lots of different styles of lingerie and great insights into current lingerie fashions. At the moment, there is lots of focus on harness styles, floral prints and dark gothic colours so I was really pleased when Cara offered me the opportunity to review the Starline Harness Your Body Lingerie Set (SL6054) from Bondara for the Pleasure Panel.
The three piece Starline Harness Your Body Lingerie Set currently retails at £28.99. The outfit was sent to me for free, in return for an honest and unbiased review of the product.
The reason that I chose this particular lingerie set wasn't because it was my husband's favourite (which it was), but as a woman with a pear shaped figure and a 'mother's tummy', I thought that the higher waisted skirt would help to even out my figure and cover the stretch marks on my stomach.
Image courtesy of Starline Lingerie
I also liked the thought of having my arms fully covered too. It also interested to me to see whether the cage effect top could be worn and outerwear, which is another current trend at the moment.
Starline Harness Your Body Lingerie Set
The Starline Harness Your Body Lingerie Set comprises of a cage effect halter top, high waisted skirt and a matching thong. The picture of the product is contained on the packaging of the product and adorns the figure of a perfectly proportioned model. I'm not naïve enough to think that the lingerie will have the same effect on me, but it does look very nice.
The lingerie is crafted from synthetic fabrics such as polyester, elastane and nylon which is reflected in the cheap price. However, this doesn't really affect how I feel about the outfit. The Starline Harness Your Body Lingerie Set looks lovely and for £28.99 I was impressed by the quality of the product. As you can see from the pictures, the fabric is soft and stretchy and has a pretty floral pattern.
I am a size 10-12 on the bottom half and a size 8 on the top half of my body which is why I often have trouble getting lingerie that fits. However, because the Starline Harness Your Body Lingerie Set uses stretchy elastane, I had no trouble getting the S/M size to fit comfortably. According to the Bondara sizing guide, S/M fits 6-12 and a M/L fits a 10-16 so be sure to choose accordingly. However, I found that it had plenty of 'give' during use.
Putting on the Starline Harness Your Body Lingerie Set
Putting on the Starline Harness Your Body Lingerie Set was always going to be a challenge. I am currently struggling with body confidence so I needed a few drinks to build up my courage before putting on the lingerie for my partner – which proved somewhat of a challenge.
The outfit looks incredible when worn but the cage effect straps did prove to be something of a challenge. The element of surprise was abandoned in our quest to get the outfit on and into position but it was worth the hard work because it looked SO good. I felt comfortable, I was turned on and more importantly, I felt like a goddess! The high waisted skirt hides a multitude of sins and because I lack confidence with my tummy, this made me feel so much better.
I've heard people say that lingerie is worn for minutes before being torn from the body. However, I kept the Starline Harness Your Body Lingerie Set on all night and actually woke up still wearing it the next morning, which pleased my partner and made for a lovely morning together.
Since then, I have worn the Starline Harness Your Body Lingerie Set on a few different occasions and each time the straps are easier to navigate. The top and the skirt look amazing together, but can be worn with other items that I have too which means that the outfit 'stays interesting' and has a lot of longevity. I do recommend that you wear this lingerie with plain black stockings and high heels as I found that it really completes the look.
Overall, a success.
9/10
– Mel Macfarlane
---
Where To Buy
Thanks to Pleasure Panel reviewer Mel MacFarlane for this review of the Starline Harness Your Body Lingerie Set (SL6054). You can buy it here at Bondara for £28.99.
The Starline Harness Your Body Lingerie Set was sent free of charge, in exchange for a fair and honest review by the Pleasure Panel, by Bondara. Thank you! 🙂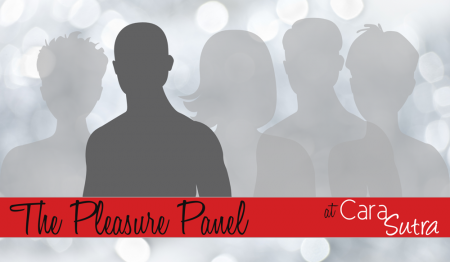 This review contains affiliate links.