Spurt Premium Water Based Lubricant 250ml Review
By Pleasure Panel reviewer Edger
I absolutely love a good lube, I love how it enhances foreplay, makes toy play a doddle and then makes sex even better.  However, when a lube doesn't do the job, it really can end up being a bit of annoyance… reapplying, sticky, tacky aren't the feelings that you are looking for.  So when I find a good lube and settle on one I like it can take me quite a bit to decide to change for a different one.  However, I liked the look of the Spurt Premium Water Based Lubricant 250ml from Fetch Shop on Cara's Pleasure Panel list and thought that I would love to give it a try to see if it can make the grade.
The online blurb about the Spurt Premium Water Based Lubricant 250ml really bigged up the lube, with it promising a lot of interesting and useful features.  It is clear from the manufacturers comments that the lube has been best designed to replicate the appearance of cum and with the promise of a silky feeling, non-sticky, non-greasy, moisturising lube all in a water-based product I was excited to see if it would live up to the manufacturers hype.
The Spurt Premium Water Based Lubricant is contained in a 250ml container with a pump action top.  The bottle itself is see through, so it is really easy to see how much of the lube has been used and when you need to get a replacement bottle ready.  The pump on the top was really convenient and with no extra lid or protection on the top, it was really pleasant to see that it didn't leak or drip and it really was very neat and easy to use. It even had a nice little description on the pump showing which way to rotate it for open and closed. No messes or drips to clean up here.
The side of the bottle details all of the ingredients of the lube: Aqua, Glycerin, Hydroxyethylcellulose, Citric Acid, Sodium Benzoate, Potassium Sorbate, Pentylene Glycol, Sorbitol, Sodium Lactate, Urea, Latic Acid, Serine, Sodium Hydroxide, Sodium Chloride, Allantoin, Colour. 
The one of note here will be Glycerin as I am aware that this can be an issue for some people and the link to an increase in yeast infections, however, this has never been an issue for us, so I cannot really comment in any more detail about this.
As a water-based lube, it is compatible with latex condoms as confirmed on the side of the bottle, and also will be a useful lube to use with silicone-based toys without any fear of damaging your expensive toys.  So, it really can be a good all-rounder.
Whilst reading the directions for use on the side of the Spurt Premium Water Based Lubricant 250ml bottle, I really did love the phrase "apply as much gel as you want on the body part that you want and repeat as often as you like". If ever there was an invite for fun on the side of a container this was it, and in such simple terms as possible.
The Spurt Premium Water Based Lubricant itself really has been designed to look like cum and they have done a good job here. It can easily be used for some ejaculate imitation play during foreplay or at the end of sex and is really quite convincing in both look and feel, without the aroma or taste of cum.
When using the Spurt Premium Water Based Lubricant, it is worth noting that it really did not have any kind of taste or aroma, which helps to make sure that it can be used in all types of play without encountering any nasty aftertaste.
The consistency of the lube was quite good, if anything it did feel slightly runnier than I was expecting, but nothing that would stand against it as part of the review, it spread really nicely in use and provided a very slick feeling with a very soft silky feel. It did not leave the tacky feel that other lubricants can and it provided a very smooth sensation for quite a period of time, it was after about 10 minutes we feel the need to reapply to boost the lubrication, not as long as some lubricants, but long enough to feel that it was breaking the mood to stop for 10 seconds for a reapply.  It is worth noting that I found that the lubricant could be reactivated with the application of water, and it really found its place as part of shower play, where the flow of water kept the lubricant "alive" for far longer.
Washing up and cleaning after use was very easy with the use of hot water and soap or a simple cleaning wipe and I have to say that the promise on the bottle of a moisturising effect appears to be accurate, my skin did feel better after use than it has done with other lubes I have tried.
Overall, I really did like the Spurt Premium Water Based Lubricant. The majority of the water-based lubes that I have tried have always been see through, and I liked the style of this to add a little bit of cum simulation to the play without compromising on the core use of the product as a good lubricant.
The Spurt Premium Water Based Lubricant is a fantastic all rounder due to the fact it is water based and can be used with all toys and condoms.  When used it is pleasant with no feeling of stickiness, as well as no taste, no odour and it really didn't need to be reapplied at a rate that was distracting.  All in all, I really liked this lube and would recommend.
10/10
– Edger
---
Where To Buy
Thanks to Pleasure Panel reviewer Edger for this review of the Spurt Premium Water Based Lubricant 250ml.
The Spurt Premium Water Based Lubricant 250ml was sent free of charge, in exchange for a fair and honest review by the Pleasure Panel, by Fetch Shop.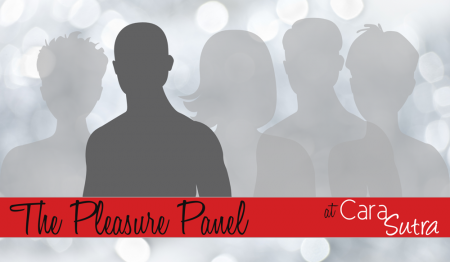 Unaffiliated