Spurt Premium Water Based Lubricant 20ml Review
By Pleasure Panel reviewer Joanne's Reviews
Never passing by the opportunity to try out a new lube, I jumped at the chance when Cara was looking for people to try out the Spurt Premium Water Based Lubricant.
The bottle that I received is a dinky 20ml size which is handy for keeping in a play bag or even your handbag.
It comes sealed with a hygienic shrink wrap so you can rest assured it hasn't been tampered in any way.
The little bottle has one of those lids where you depress one side and the other pops up revealing a hole through which the lube can be dispensed. When closed I had no leakage even when laid on its side for an extended period.
The bottle is quite strong, so you will need to give it a bit of a squeeze to dispense any of the Spurt Lube. That is a good thing though as it helps to just dispense what you need without wasting any of it.
I like this style of bottle, it is a no-nonsense approach to the problem of dispensing lube efficiently. You don't have any lids to mess around with, and it is easy to open and close the bottle with just one hand.
The bottle states that this lube is water based, colourless, odourless and tasteless. It is also safe for use with condoms. It has several ingredients that I don't like though such as Urea which is produced in urine (go figure that one out) and Glycerin which can contribute to yeast infections. Here is the full list of the ingredients:
Aqua, Glycerin, Hydroxyethylcellulose, Citric Acid, Sodium Benzoate, Potassium Sorbate, Pentylene Glycol, Sorbitol, Sodium Lactate, Urea, Latic Acid, Serine, Sodium Hydroxide, Sodium Chloride, Allantoin, Colour
The bottle states it is colourless, yet the ingredients list "Colour" which is a little confusing, but its performance as a lube isn't confusing at all.
It has a faint smell like a moisturiser and tasting a little bit of it left no bitter after-taste. This isn't a flavoured lube at all, but still, it doesn't have a bad taste.
Dispensing a small amount onto a fingertip is an easy process, its consistency is relatively thick.
Initially, I was impressed as it is a reasonably thick lube that stays put pretty well until it starts to warm up or is spread out. When using it on a silicone dildo, it felt really good, effectively lubricating me and the dildo.
Unlike most water-based lubes if you add water to this one as it dries out it just doesn't seem to water it down or re-activate it in any way. I found that it did last a relatively long time. If it starts to dry out just add another drop rather than adding water to it.
Once rubbed thoroughly in there wasn't any real sense of stickiness left behind which is good as I hate being left in a sticky state after a hot session.
The Spurt Premium Water Based Lubricant performed exceptionally well as an anal lube, probably as that doesn't go on as long as vaginal fun when I am playing, so it didn't dry out.
This lube really is an enigma as it doesn't perform like anything else I have reviewed, when spreading out it tends to stick in clumps rather than spreading out smoothly as these pictures show. This gives it an almost cum like appearance which is something I like. However, it performs exactly as you would expect a water-based lube to in use.
It would be an ideal lube to use in cum-play sessions and fantasies.
The lube marketplace is saturated, and there are some fantastic lubes available, but it is always nice to see something good to come onto the market place.
I like the bottle and dispensing lid, the lube itself is a fun one to use, it is a shame I only have a tiny amount left in this bottle. Larger sizes are available though.
I'd like to thank Cara and Fetch Shop for giving me the opportunity to review the Spurt Lube for them.
Rating: 8/10
– Joanne's Reviews
---
Where To Buy
Thanks to Pleasure Panel reviewer Joanne's Reviews for this review of the Spurt Premium Water Based Lubricant 20ml.
The Spurt Premium Water Based Lubricant 20ml was sent free of charge, in exchange for a fair and honest review by the Pleasure Panel, by Fetch Shop. Thank you! 🙂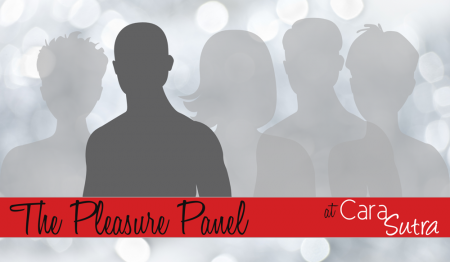 Unaffiliated