Spurt Premium Water Based Lubricant Review (20ml)
By Pleasure Panel reviewer Mr & Mrs BarginHunta
You can never have enough lubricant choices! Water based lubes come in many colours and consistencies, but does the Spurt Premium Water Based Lubricant from Fetch Shop really give the "silky, cum like, super slick feeling" it claims?
Packaging
The Spurt Premium Water Based Lubricant that we received for review was the 20ml bottle, which is a dinky little thing:
The bottle has a simple shrink wrap cover to keep it hygienically sealed, and under that a disc-top style lid (where you press one side of the lid, and the other side pops up to allow the lube out).
Initial Thoughts
This is a handy little bottle of lube, and as such you don't get any fancy pump mechanism, but it was pleasing to see the disc-cap rather than a standard screw-on lid.
At least with this you can open the bottle, and leave it open, without having to be worried that it will all spill if it accidentally gets knocked.
The bottle itself feels strong, so suitable for packing for travel, but this does raise some concern that it might be difficult to squeeze the bottle to get the lube out.
The label on the bottle states that the Spurt Premium Water Based Lubricant is suitable for use with Latex condoms, and is fat-free, colourless, odourless, and tasteless.
It also lists a huge number of ingredients, some of which may be of concern to some people. These can be difficult to read on the bottle, so please see the full list below:
Aqua, Glycerin, Hydroxyethylcellulose, Citric Acid, Sodium Benzoate, Potassium Sorbate, Pentylene Glycol, Sorbitol, Sodium Lactate, Urea, Latic Acid, Serine, Sodium Hydroxide, Sodium Chloride, Allantoin, Colour
How It Feels
The Spurt Premium Water Based Lubricant itself is what we would class as a medium consistency. It is certainly not watery but it does drip & run, (we had about 5 seconds to take this photo!)
It doesn't seem to have any scent, no particularly off-putting taste, and it felt quite smooth between the finger tips, if somewhat claggy.
Mrs Barginhunta found that whilst the lubricant was initially quite smooth and slippery, it very quickly became tacky when used with a toy.
It didn't seem to be drying out, but was just becoming sticky rather than lubricating. Adding more lubricant didn't help, and in the end she resorted to a different lube.
When used on Mr BarginHunta we again found that it very quickly went tacky. The lube was still there (you could see it!) but tacky.
Adding more lube did not make it any more slippery so we tried adding water, (as being a water-based lube it might help to moisten it), but no; the water and the lube did not seem to combine like they would with other water based lubes, but instead we just had water and lube.
On the whole the lube seemed to behave more like a silicone, or hybrid lubricant in its tacky form, and the fact that it wouldn't easily moisten with the addition of water, but this is definitely a water-based lubricant.
Summary
The Spurt Premium Water Based Lubricant 20ml is a handy little bottle that could easily be slipped into a bag, and the disc-cap on the bottle makes dispensing a clean and simple affair. However the plastic of the bottle is quite firm, which doesn't lend itself to squeezing the lube out of the bottle.
We also found that the lube itself was substandard, and really didn't serve its intended purpose; we ended up resorting to using another lubricant, or adding a huge amount of water (to the extent that the water was probably providing most of the lubrication!)
Overall rating 3/10
– BarginHunta
---
Where To Buy
Thanks to Pleasure Panel reviewer BarginHunta for this review of the Spurt Premium Water Based Lubricant 20ml.
The Spurt Premium Water Based Lubricant 20ml was sent free of charge, in exchange for a fair and honest review by the Pleasure Panel, by Fetch Shop. Thank you! 🙂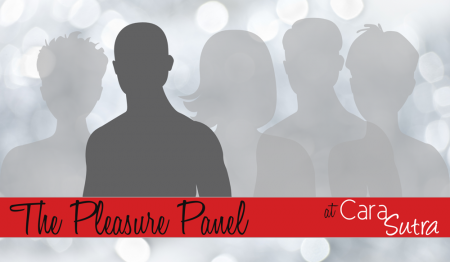 Unaffiliated