Spurt Premium Water Based Lubricant 20ml Review
By Pleasure Panel reviewer Kurosakikun
Finding a good quality lubricant can be seriously hit and miss, over the years I've been treated to some awesome ones and some seriously terrible ones.  Hopefully the Spurt Premium Water Based Lubricant 20ml can be the latter and from reading up on Fetch Shop, it seems to get a darn good write up!  The tagline alone deserves praise "Don't Spit, when you can Spurt!"
Packaging & Ingredients
The Spurt Premium Water Based Lubricant I am reviewing today comes in a relatively small 20ml size bottle, which is perfect to throw in a handbag or any sort of travelling situation where you don't need a super sized tub of lube.  The sticker on the bottle has the usual blurb on it, a list of ingredients and some information you should be aware of.
According to the bottle, the Spurt Premium Water Based Lubricant is fat-free, colourless, odourless and tasteless (we will see about that!).  On the other side of the bottle sticker the ingredients are as usual: (for me) a list of chemicals I have no idea what they are.
One that stands out is Urea, which on first glance may make you think there is urine in the lube, in reality, urea is just a protein broken down which is taken out of the body by urine.  Other than that, there are no ingredients that I can see that may concern anyone (parabens being the main offender).  Interestingly, as one side says the lube is colourless, one of the ingredients is 'colour'.
The Spurt Premium Water Based Lubricant has some multiple plus points; it is condom and latex friendly and can be used with all sorts of sex toys, including silicone.  This makes the lubricant multipurpose and can be used on probably any sexual play you can think of!
Performance
As I have been reviewing some urethral toys this month, I have been using the Spurt Premium Water Based Lubricant as much as possible.  Water based lube is perfect for this play and it needs to be able to provide as much smooth glide as possible and not dry out quickly.
After popping open the handy tilt cap on the bottle and squeezing out the first blob of Spurt Lube, I instantly appreciated the viscosity of the lubricant, it is thick and stuck to the toy I had chosen to use brilliantly, there's nothing worse than a really watery lube that goes everywhere except where it is needed.  With this lube I can put it exactly where I need it safe in the knowledge it isn't going to instantly run off.  The general look and colour of the lubricant is obviously meant to resemble ejaculate, and it really does.
After squeezing some out to have a play with, it even feels similar and 'strings' when you part it between your fingers.  Fortunately, the claim of it being odourless is correct, if it smelt of ejaculate as well it would be rather off-putting.  Of course, as with every lube test, one of the first things we reviewers do is taste it!  I'm happy to say the Spurt Premium Water Based Lubricant has a rather neutral taste, perfect for sloppy, lubed up blowjobs!
The first time I properly used the Spurt Lubricant, I found it to be very slick, I managed to insert the urethral toy I was using really easily, and I think this was also aided further by the lube sticking to the toy expertly as it was inserted.  It does indeed provide a smooth glide as needed, inside with insertion and indeed, outside while masturbating with a handful of the lubricant, it certainly enhanced all the sensations I was feeling.  It does a superb job of adding excellent lubrication.
A sign of a great lubricant is always whether or not you have to re-apply it every few seconds, and if you have to use gallons at a time.  I can safely say that a small amount does indeed go far and I think I only re-applied once during the times I used, which is a personal preference of wanting more!  After use, while wiping off the excess, my skin did not feel greasy or sticky and actually felt soft from using the lubricant.  It seems that it is kind to skin; the Fetch Shop website describes the Spurt Premium Water Based Lubricant as having 'soothing and moisturising' effects.  It truly is a well thought out and cleverly designed lubricant.  The only slight niggle I found was, the bottle became quite hard to squeeze mid way during use, with slippery, lubricated hands and the small bottle, the combination made it quite difficult to squeeze more out easily.
Conclusion
I really, really like the Spurt Premium Water Based Lubricant; it has a fantastic holding quality to it that makes it use with toys an absolute must.  I will be keeping this close to my bed until the 20ml runs out!  10/10 for me, I can't think of a minus point, my niggle I mentioned earlier is down to the small container it is in.  When I next purchase some from Fetch Shop, it will be the 250ml bottle, which comes with a hand pump on the top – amazing!
– Kurosakikun
---
Where To Buy
Thanks to Pleasure Panel reviewer Kurosakikun for this review of the Spurt Premium Water Based Lubricant 20ml.
The Spurt Premium Water Based Lubricant 20ml was sent free of charge, in exchange for a fair and honest review by the Pleasure Panel, by Fetch Shop.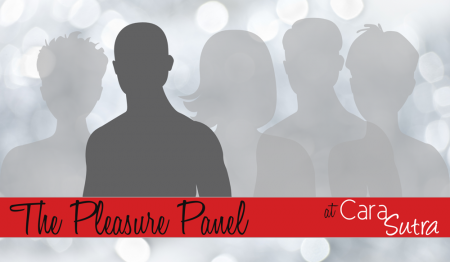 Unaffiliated