Spurt Premium Silicone Lubricant 20ml Review
Spurt Premium Silicone Lubricant 20ml review by Edger
Having recently reviewed a Spurt Water Based Lubricant for Cara, I was intrigued to see a small travel size bottle of their silicone based lube being offered during the latest Pleasure Panel round. With the recent revelation to me that there is no issues with using a silicone based lube along with a silicone toy, I thought why not give it a try and see what it feels like?  As I have mentioned before in other reviews, finding a good lube that you can rely on is a real find. Is it long lasting, is it tacky, does it leave a residue, among a myriad of other questions?
The Spurt Premium Silicone Lubricant arrived in a small bottle, with a black pop cap on the top for dispensing.  The bottle itself would be ideal for a travel size bottle of lubricant, just pop into a bag or pocket and away you go.  The dispenser helped to keep the top of the bottle clean and tidy and ensure that you were not spilling or making a mess of the lubricant as you dispensed it.
I did notice that the bottle cap did unscrew, which had me thinking that if I really liked this one, a bigger bottle could be simply decanted into my travel bottle for weekends away.  The bottle was fairly discreet as to its contents, with the words Spurt on the front and then just underneath the fact it was a silicone lubricant, however, as the bottle is so small, it means you do have to go looking for the information.
The Spurt Premium Silicone Lubricant ingredients are described on the side, and the lubricant contains just cyclopentasiloxane and dimethiconol (both silicone-based materials).  Whilst both of these are clearly synthetic chemical materials, there was something that I found quite heartening that there were only 2 materials in the whole product and nothing that I would be inherently worried about (glycerin etc…).
In addition the side of the bottle (albeit in VERY small writing) also stated that the lubricant is compatible with latex based condoms and the instructions for use, which are essentially "Apply as much gel as you want, on the body part that you want and repeat as often as you like." The lube, it also suggests, should be kept in a cool dark place.
So, with everything looked it, it was time to give the Spurt Premium Silicone Lubricant a whirl.  I found it actually a little difficult to get out of the bottle at first, as the bottle requires a bit of a squeeze and it is quite a rigid container.  I am however, actually going to consider this as something of a positive, as it meant that I would trust that this stuff is not going to easily pour out or spill without my knowledge.
The lubricant itself is a clear, colourless fluid and I was impressed with how thick it was. Not super thick, but thick enough to stay in place until rubbed in or spread about. It had quite a silky feeling to it, and was spreads very easily. I found that it does not have a tacky or sticky feeling that I have found some silicone-based lubricants to have and if anything had something of a soft sensation when rubbed in.  The lubricant provided a smooth sensation and really did a good job in getting slippy and slidey, but without a sensation of having to overload the amount of lubricant used.
All in all, I was very impressed with this Spurt Premium Silicone Lubricant.  In terms of how long lasting this gel was, I would say that it did absorb or lose its sensation a little bit quicker than I would have liked, however, when compared with how soft and smooth this felt, it was a very small price to pay. A quick reapply and away you go again.
In terms of taste and smell, I would say that this stuff was a winner. I could not detect anything for either. It really just did go on, and do what it meant to.  After cleaning up, there was no noticeable residue at all. The skin was if anything soft feeling.
All in all, I did like this product. The only minor drawback that I could think of was that it needed to be reapplied a little more than I would have liked. It was smooth, tasteless, odourless and with a great feel.
9/10
– Edger
---
Where To Buy
Thanks to Pleasure Panel reviewer Edger for this review of the Spurt Premium Silicone Lubricant 20ml.
The Spurt Premium Silicone Lubricant 20ml was sent free of charge, in exchange for a fair and honest review by the Pleasure Panel.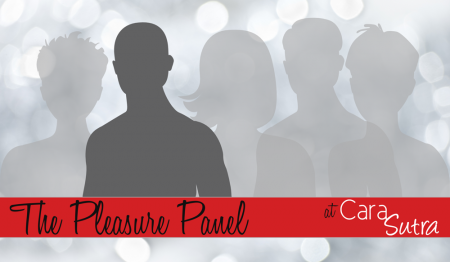 Unaffiliated