Spurt Premium Silicone Lubricant 250ml Review
By Pleasure Panel reviewer Married2Sexy
Lube is an essential item for anyone.  From masturbation to penetration, lubrication just makes it better.  This is why Mrs. Sexy and I welcomed the opportunity to try out Spurt Premium Silicone Lubricant 250ml from Fetch Shop. Thanks to Cara Sutra's Pleasure Panel, we were able to try it out free of charge for an unbiased review.
The 250mL (2.7 fluid ounce) version of Spurt Premium Silicone Lubricant comes with a pump dispenser.  It is brought to us by a United Kingdom based company, Marginal Ltd.  There are only two ingredients, Cyclopentasiloxane and Dimethiconoll.
Investigating online, the cyclopentasiloxane is the lubricating aspect, while the dimethiconoll helps condition the skin.  Both are silicone derived.  The only other information on the bottle indicates that this product is silicone-based, suitable for latex condoms, dermatologically tested, storage instructions, keep away from children, and instructions to use as much as you need.  The container is basic and functions when you need it.
The real question is how well Spurt Premium Silicone Lubricant works.  Interested in answering this, I pumped one plunger worth onto two of my fingers.  The viscosity of Spurt Premium Silicone Lubricant is of medium thickness, not as thick as a gel-based formulation, but thick enough to give you time to apply it.
Applying it to my arms, it spread nicely leaving a padded feel to my skin.  Though I don't feel it will heal my dry skin, it does make it feel soft.  Since both of my hands are coated, they glided over each other.  They feel greasy, but when I touch something, there is no residue left behind.  There is no chemical taste or smell.  When the time came to use the product for sexy time, I applied a single pump's worth with my hand to her vulva.  The skin felt softer, but there was not enough slickness for me to stimulate her.
Applying another serving to her inner labia and clitoris did the job.  In no time it started mixing with her natural lubrication, stimulation became heightened, leading her to her first orgasm.  Rolling over, she invited me to play with her anally.  Applying ample amounts of Spurt Premium Silicone Lubricant, penetration was smooth and padded.
When we were talking later, she noted how the initially stretching was not as uncomfortable as it has been in the past.  I feel confident that this was due to the SPURT Premium Silicone Lubrication.
Experimenting with the Spurt Premium Silicone Lubricant some more, after foreplay and her invention for me to penetrate her, I applied the lubrication to my penis and not to her vulva.  The slickness of the lube upon application felt wonderful, and once again when combined with her natural lubrication really felt great.  I also wanted to see for myself how it felt when used for anal lubrication.  Slathering a p-spot toy, the insertion was smooth and I was able to keep it in for quite awhile without the pinching effect that happens when the lubrication wears off.
Overall, Spurt Premium Silicone Lubricant is a good product.  It is a medium viscous silicone lubrication, that does what it is suppose to do.  My only gripe is the name and labelling.  Other products you can leave on your night stand, but with SPURT printed loud and proud, this one will remain hidden in the drawer.
10/10
– Married2Sexy
---
Where To Buy
Thanks to Pleasure Panel reviewer Married2Sexy for this review of the Spurt Premium Silicone Lubricant 250ml.
The Spurt Premium Silicone Lubricant 250ml was sent free of charge, in exchange for a fair and honest review by the Pleasure Panel, by Fetch Shop.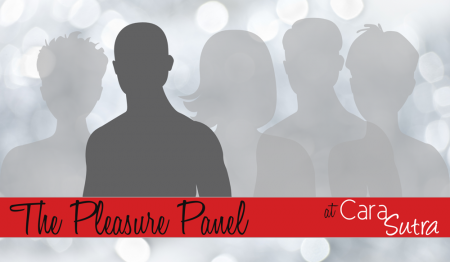 Unaffiliated