Spurt Premium Silicone Lubricant 20ml Review
By Pleasure Panel reviewer kikka_jennie
I use a lot of lube. I enjoy the feel of lube, it's great to experiment with, so I am extremely happy to review Spurt Premium Silicone Lubricant 20ml from Fetch Shop for Cara Sutra's Pleasure Panel. I had never heard of Spurt lubricant before so was quite intrigued about this new lubricant.
I really like the clear label and branding, of Spurt in bold black writing and the premium silicone lubricant surrounded in a red box. It's easy to read and notice when searching through your drawer or bag. The name reminds me of a sports bottle shot when you are getting ready for a marathon, just more sexy and a different type of marathon. The Spurt Premium Silicone Lubricant 20ml oozes sophistication with the simple label.
The label states the 2 ingredients which make this premium silicone lubricant as well as the manufacturer information. The label also states how the Spurt Premium Silicone Lubricant 20ml is a lubricant that can be used with latex condoms as well as basic instructions of apply as much as you want on the part of the body. I tested this with a latex condom and found I needed to apply a couple of times for desired slipperiness. It is best to keep lubes in a cool dark place and the bottle also has this written on the label.
The small 20ml capped bottle is great for travelling as can be put in pockets or purses as it easily fits inside the palm of hand. It is made of hard plastic, is not easily squashed and when the lid is shut it's hard to compress, so no messy surprise leakages. The pop cap top of the Spurt Premium Silicone Lubricant 20ml is easy to press up and press down by applying a small amount of pressure to the flat area which says 'PRESS', it opens a small gap on the other side to which the lube comes out of.
Upon tilting the bottle and applying a small squeeze to the middle of the bottle the lube flows out quite easily at a steady pace, its not a fast flow like some lubes. I did find due to the viscosity of the lubricant that the top needed a small wipe after use.
The Spurt lubricant itself is a lovely thick clear substance which coats the hand well. It lasts well on the hand, it does not feel greasy and leaves the body part feeling very soft afterwards. I could not find a smell with the lube and the taste was quite tasteless bar a thick feeling and a almost sweet flavour that dissipates quite swiftly. To clean up the excess or any spill over lube I used a baby wipe and it was easily removed leaving no residue or unpleasantness.
The name really explains the mechanism as well as the action, a quick spurt of lube and you're ready to play, especially in this small Spurt Premium Silicone Lubricant 20ml bottle.
I am really loving this lube and think it will become a favourite of mine.
Overall I think the Spurt Premium Silicone Lubricant 20ml is awesomely thick and long lasting lubricant, and has a good price of £3.99 for this little travel-friendly bottle.
10/10
– kikka_jennie
---
Where To Buy
Thanks to Pleasure Panel reviewer kikka_jennie for this review of the Spurt Premium Silicone Lubricant 20ml.
The Spurt Premium Silicone Lubricant 20ml was sent free of charge, in exchange for a fair and honest review by the Pleasure Panel, by Fetch Shop.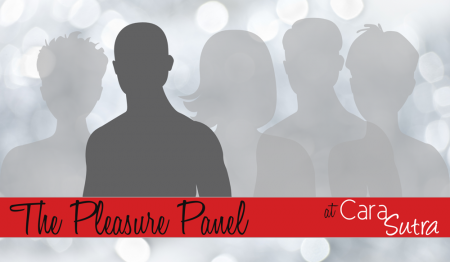 Unaffiliated