Shinesty Croc-O-Dong Boxers XL Review
By Pleasure Panel reviewer GayonTuesdays
My partner and I were sent this pair of boxer briefs for last months Pleasure Panel Round. When I saw the wildly hilarious Shinesty Croc-O-Dong Boxers XL I begged my partner to give them a chance. Reluctant at first, but eventually giving in we gave Cara the green light. Soon the package arrived, and I was given an opportunity to check them out before my partner.
The fabric is this vibrant shade of green with a crocodile printed into the fabric, this is not your typical screen print. Rather, a high quality and humorous design. The Croc-O-Dong Boxer Briefs have a thick elastic waist band across the top, where you can subtly see the brand, "Shinesty" across the top.
According to the Shinesty site these Croc-O-Dong Boxer Briefs are made with 95% Micro-modal and 5% Spandex, then stating "the second softest thing you can put your junk in".
The Shinesty Croc-O-Dong Boxers are more than just soft for your junk, but offer a "ball hammock technology". The idea behind this futuristic technology is to prevent your balls from getting to beaten throughout your busy day. My partner and I noted this ball hammock, a small, thin mint green fabric while he was trying the Croc-O-Dong Boxer Briefs on. We were so confused about what its purpose was, so it took a reading of the site page to understand.
Though we had a great time guessing what this could be for, was it a pocket, a wallet? Is this where you place your one cigarette for the night? The possibilities were endless. Once we learned of the ball hammock we re-examined and tested; my partner finds this ball hammock a tad small though we understand why. I am sure not everyone wants their balls on lockdown, but for those who do you finally have a breathable and comfortable way to do so.
Additionally, the Shinesty Croc-O-Dong Boxers are "Moisture wicking, anti-bunching, and most importantly bulge enhancing". The softness alone is a selling point for me but personally I think they should make butt enhancing properties that would have me sold. These boxer briefs also boast a shrink resistance so even more reason to wash your underpants instead of turning them inside out. As stated on Shinesty's site, "Your twig and berries don't thrive in swampy climates". So we have a lot of promises to be made by this one pair of boxer brief, but can they withstand the test?
Since this was my partners first time testing something that was all about him, I put him through the ringer:
First was fit. My partner is a thin person… though Croc-O-Dong Boxer Briefs offers bulge enhancing, he does not need it, there's rather a lot of room for a smaller fit. I think if we went a size or two down we would have had a better fit. This is no fault of the product though, the fit on the croc itself is great! We would say these boxer briefs are true to size.
Second, ball hammock; my partner was not the biggest fan of the ball hammock and with any jumping or flailing you come loose. Maybe the ball hammock is an acquired preference, or it could be the fit had something to do with it. So this aspect we will leave up to your discretion.
Third, moisture wicking and anti-bunching; we had a hard time with this one, because I would not make my partner take a lap around the block, but he bikes. So I had him bike over to my house and then have me check out whether he arrived in a swamp or breathable paradise.
They held up well, and he said he felt no issue with the bunching. We would give these two elements a seal of approval, 10/10.
So would he recommend the Shinesty Croc-O-Dong Boxers? Overall yes, just make sure you check the size chart. You can purchase the Croc-O-Dong Boxer Briefs or even milder underwear at Shinestys site for $24.99, it is steep so maybe start with a pair then see how you feel. Shinesty also offers "ladies" underwear, ladies being subjective, shop for what you want. Thanks again to Cara for this opportunity.
If anyone reading is interested in being a Pleasure Panel member, it's a great gig… do the research then sign up.
– GayonTuesdays
---
Where To Buy
Thanks to Pleasure Panel reviewer GayonTuesdays for this review of the Shinesty Croc-O-Dong Boxers XL.


The Shinesty Croc-O-Dong Boxers XL was sent free of charge, in exchange for a fair and honest review by the Pleasure Panel, by Shinesty. Thank you! 🙂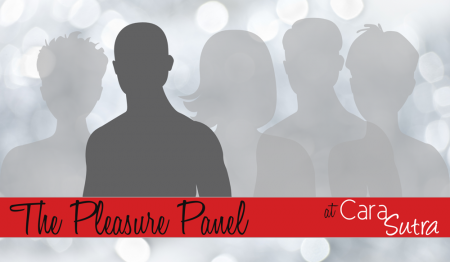 Unaffiliated