Shinesty Call Me Kitty Cat Thong Large Review
By Pleasure Panel reviewer GayonTuesdays
My partner and I got a chance to take a wild on the wild side with our duel Pleasure Panel reviews for Shinesty's animal-themed underwear. He rocking the Shinesty Croc-O-Dong Boxers XL and I in the Shinesty Call Me Kitty Cat Thong Large.
The Call Me Kitty Cat Thong is designed to be seamless, so you can wear it with your favorite yoga pants or tight jeans and this thong will go undetected. You can tell by looking at the Call Me Kitty Cat Thong that is really is seamless for a majority of the product, the Call Me Kitty Cat Thong looks to be two perfect cuts of the same fabric mix. I was a little disappointed to see there was no cotton square in the center, to prevent irritation so that had me a little worried. I am SUPER sensitive to materials that go on or around my vagina and have had terrible reactions like major swelling. I did not want a repeat.
The Shinesty Call Me Kitty Cat Thong is 75% Nylon and 25% Spandex, with that in mind I would not make this your daily underwear, maybe for a yoga session or a nice hike but I do not think these are all day quality. The design is "acid print", so it should not fade. Even when you stretch the material it keeps shape and design quality. Speaking of stretch, Call Me Kitty Cat Thong has major stretching capabilities, you can stretch the Call Me Kitty Thong almost double the waist band size. This means you can move comfortably without a muffin top courtesy of your underwear.
The fit is great, comfortable, and seamless. In my yoga pants it is undetectable. The thicker fabric strip on the inside is silky soft, not breathable but what can you do. Another feature I enjoy about this little fabric strip is when it takes on a pocket shape. I am not stuffing money or my ID down there, but this pocket makes the perfect space for a remove control vibrator. I suggest trying it, the nice part about this seamless Call Me Kitty Cat Thong is the fact you can get the commando look with all the pleasure of a vibrating panty.
Now did I test this theory out well! On a Sunday morning I went to breakfast with my partner, as any lazy Sunday I left the house in yoga pants, a grubby shirt, and my Call Me Kitty Cat Thong with a remote control vibe inside. You could not tell a thing, the only issue we came across were the wooden chairs, so I had to sit with my legs crossed and a lifted a tad off the chair. We both really enjoyed the experience and the Shinesty Call Me Kitty Cat Thong held up through all the walking and playing we did at breakfast. They are definitely a nice addition to my lingerie collection, which has grown vastly thanks to Cara Sutra's Pleasure Panel.
So the most important question: would I recommend the Shinesty Call Me Kitty Cat Thong?
YES, but not for daily wear if you have a more sensitive vagina. This thong gets a 10/10 from me. Shinesty offers a range of underwear for anyone looking for something funky and playful.
Shinesty even offers a subscription to the underwear overloads out there and that subscription gets you 40% off the Shinesty Call Me Kitty Cat Thong. Without the subscription the Call Me Kitty Cat Thong is $14.99 and with they are only $8.99. A tad expensive but if you like this pretty kitty look then it is worth it!
– GayonTuesdays
---
Where To Buy
Thanks to Pleasure Panel reviewer GayonTuesdays for this review of the Shinesty Call Me Kitty Cat Thong Large.


The Shinesty Call Me Kitty Cat Thong Large was sent free of charge, in exchange for a fair and honest review by the Pleasure Panel, by Shinesty. Thank you! 🙂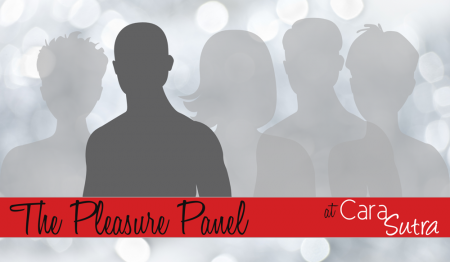 Unaffiliated