Sexcellence: The Sex Spreadsheet by Rex Wood, Book Review
By Pleasure Panel reviewer Poppycat22
Cara from The Pleasure Panel sent Sexcellence: The Sex Spreadsheet by Rex Wood, for an honest review, thanks Cara.
I was excited to get my hands on it because it's been a while since I've taken time to read something for me. I had read the blurb on the back and assumed that it would be snippets and brief descriptions, but hoped that the sexy bits would be just that.
On the back cover of Sexcellence: The Sex Spreadsheet by Rex Wood it says we can "read into the mind of the average man." And this is the bit that shocked me. As a single female, with a rapidly growing daughter, I really hope that this man is not average.
Early on in the book, he is admittedly just a teen at this point, he tells of sleeping with a girl that's quite large in figure, who he had no attraction for. He allowed her to clean up his sick with her bare hands and slept with her after. He gives her credit for making it onto the spreadsheet "against all odds" and titled that particular bit as "the victimisation of Rex" I failed to see which part of it he was a victim and felt really disgusted in continuing to read.
The whole book read like one massive ego trip. At this point though, I do need to say he made a very good case against domestic violence and supported one girl through a difficult time after she experienced it from her partner. Past that it went back the same kind of theme, all of it felt like an "isn't Rex great" and I disagree.
I couldn't in good conscience recommend Sexcellence: The Sex Spreadsheet by Rex Wood, it's dull. As the title suggests, it's a list format, essentially a set of quick descriptions and onto the next. It's not sexy and I don't think it gave any good advice, in fact, it's taught me to be far more aware of players on the dating scene.
Sadly this hits the lowest score I can give as 1/10, I'd give it 0 if I could.
0/10
– Poppycat22
---
Where To Buy
Thanks to Pleasure Panel reviewer Poppycat22 for this review of the book, Sexcellence: The Sex Spreadsheet by Rex Wood. 
This book was sent free of charge, in exchange for a fair and honest review by the Pleasure Panel, by the author.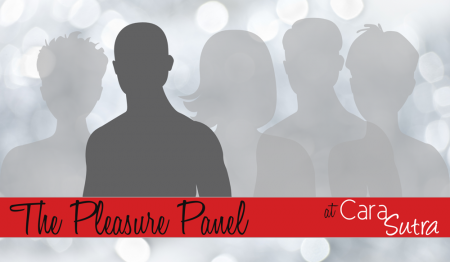 This review contains affiliate links.