The Secret Life of Girls by Chloe Thurlow
Pleasure Panel review by Pandora Tolson
The Secret Life of Girls by Chloe Thurlow (available at Amazon UK and Amazon.com) for me was slow to start, the book whilst well written just took me a little bit to get into and once I was in well I couldn't put it down.
The book, The Secret Life of Girls by Chloe Thurlow, is a fiction wrote as a memoir style with the protagonist Bella exploring her sexuality soon after her fathers death and at a new boarding school.
Bella is a likeable heroine, she is enduring and entertaining, not at all a spoilt brat which could've been the easy way to write her.
The characters are all well written and easy to tell apart, although how to pronounce Saskia has got me stumped.
Bella's stepdad is a sleaze who attempts to seduce her and is an unlikeable character, however after a spanking from the gardener before going away to boarding school who has more of an effect on Bella.
Bella then proceeds to be seduced by a Nun at her new school as well as seducing  some of her room mates which was extremely steamy reading.Bella's main antagonist apart from her Stepfather is Tabatha Van Deegan who I actually would have liked to have heard about a bit more as she was only briefly mentioned near the end.
The Secret Life of Girls by Chloe Thurlow has a lot of spanking and is heavy on the girl on girl action. It's well written and not at all seedy but very steamy.The blurb on the back was interesting and part of the reason I wanted to read the book. To find out about this wicked stepfather as well as Christian Thomas's addiction to fruit salad and bondage. Which didn't disappoint, however I would have liked more.
The only issue I had with the The Secret Life of Girls by Chloe Thurlow in all was that a vagina was referred to as a 'fairy cave'*. This had me at first a tad hesitant to read further, however as there had not been a lot of 'oh my gosh'ing or discussing of an inner goddess it was easy not that big of any issue.
Would I buy or read any more books by the author: Yes I would
Would I buy a book similar to this: Yes
Rating 6/10
*page 19
– Pandora Tolson
---
Where To Buy
Thanks to Pleasure Panel reviewer Pandora Tolson for this review of the erotic book: The Secret Life of Girls by Chloe Thurlow. Buy as paperback or for Kindle on Amazon UK or at Amazon.com.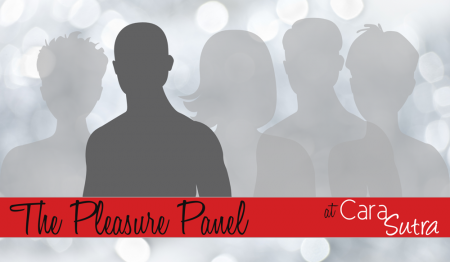 This review contains affiliate links.