Royal Condoms Strawberry Flavour 3 Pack Review
By Pleasure Panel reviewer FesureMaybe
These Royal Condoms Strawberry Flavour are described on the website as the taste of passionate love. Here we have a pack of 3 strawberry flavoured condoms. They emphasise the no breaking, no leaking and no tearing! All big statements to make so let's divulge a little further to see whether their state of "Good taste is sexy" is true.
The Royal Condoms Strawberry Flavour packaging is very simple but very elegant. Black and silver with lots of writing which consists of all information about how condoms don't completely eliminate the risk of getting a STI and lots of safety information all about the product.
I love this, I really do. I'm all for fun information raving about it but I would rather see facts on the box about how to keep safe the best you can during intercourse. That is what needs to be on more boxes of condoms rather than wasting time on things that just aren't as practical to know about.
It also talks about the fact the Royal Condoms Strawberry Flavour are latex and this can cause allergic reactions so always a bonus. This is something that would attract me to the shelf for look but I'm not so sure about price. Only getting 3 condoms for nearly 8 dollars doesn't seem like so much of a bargain considering sometimes you can use 2 in one sitting for different things.
So, opening the box this is just your generic strip of 3 condoms like any other one with a place to tear on top. Also, a set of instructions inside which first starts with pregnancy rates for barrier birth control methods. I'm gobsmacked, like I said I'm all for the information but by god talk about being paranoid and maybe just going over the top a little with it all.
The instructions also give you very detailed information on how to put the condom on so in this instance yes, it is useful but maybe being too over the top with the information about pregnancy rates.
I do think one thing this box is missing is maybe some information about the size of the Royal Condoms Strawberry Flavour. It's handy to know what kind of sizes these condoms will fit. In case someone is smaller or bigger etc it's better to know so it doesn't fall off or break in use.
Initial impression of the condom is wow. It blows your head off with the smell of very sweet artificial strawberry. Also, the Royal Condoms Strawberry Flavour are very well lubricated which is a good thing because there is nothing worse than losing lube halfway through!
The Royal Condoms Strawberry Flavour are designed for the average size guy so in my experience I put it on a toy that is 4 inches insertable and there was definitely more room and also with girth size you can go a lot bigger too so that's a pro to add. The taste isn't the best in my opinion considering this is their tag line I think it tastes too artificial and is a bit too sickly.
Thickness wise it's an average thickness so definitely reduces sensation in that sense but I spent a while pulling the condom and stretching it with no breakages so that's also awesome. One thing I did notice afterwards is they leave a real greasy residue on your hands which feels gross!
Overall this condom had a few good points for example having information on the box and also it seems to stretch without breaking so another pro but the downside is the taste is just too much and it leaves an awful greasy feeling. The information massive overload is just crazy! As far as condoms go I wouldn't rate these Royal Condoms Strawberry Flavour the best but I wouldn't rate them the worst.
6/10
– FesureMaybe
---
Where To Buy
Thanks to Pleasure Panel reviewer FesureMaybe for this review of the Royal Condoms Strawberry Flavour 3 Pack.


The Royal Condoms Strawberry Flavour 3 Pack were sent free of charge, in exchange for a fair and honest review by the Pleasure Panel, by theroyalc.com. Thank you! 🙂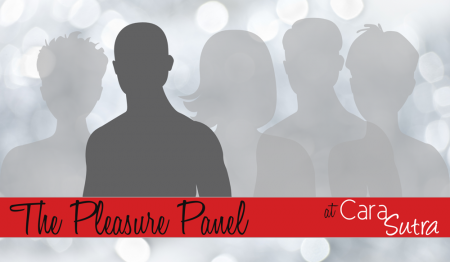 Unaffiliated