Royal Condoms Strawberry Flavour 3 Pack Review
By Pleasure Panel reviewer Tigerlily
The Royal Condoms Strawberry Flavour are a great tasting essential for safe blowjobs and more. Coming in packs of three lubricated and individually wrapped condoms for £6.50, they're also available in chocolate and natural.
Design
Of unspecified size, we can assume the Royal Condoms Strawberry Flavour will fit average. You can see it fully kitted out on our test dildo in this review. The Royal Condoms offer no added thrills to the classic design: no nobbly bits or ribbed shaft (which let's face it, can rarely be felt anyway, and serve more as a marketing gimmick than any purposeful function). They're not too thick, but nor are they ultra-thin.
Do They Taste of Strawberries?
If you're buying a flavoured condom, it's probably because you intend to have them in your mouth at some point, so that's how I tested them. "Good taste is sexy" is proudly plastered on the packaging, after all. Can a condom really taste good? I was skeptical.
I love practicing oral on the perfectly proportioned PINK Bob Curved Silicone Dildo, so that's just what I did.
The packet of Royal Condoms Strawberry Flavour ripped easily, which is great as it means you're unlikely to damage the product in the process. As soon as the packet is open, an enticing and zesty aroma invites you to have a little taste. That's a great start! I waited patiently as Mistress unrolled the Royal Condom on the test cock. It went on easily, as it should, unless you have it the wrong way around. Then I couldn't help but start sucking.
There's certainly an intense initial hit of fruity zing, mixed in with whatever body safe lubricant the condom is covered in, but it wore off after a minute or so of intensive blowjob action. However, it's no unpleasant in any case, and a happy surprise considering that I was expecting a horrid chemical mixed with rubber taste. Obviously, there's still going to be some taste of latex there, but it wasn't overpowering or offensive in any way.
Conclusion
The highest praise I can give: If I was going to go down on a condom covered penis again, I'd be very happy if it was a Royal Strawberry :p
Royal Condoms Strawberry Flavour: 9/10. Short-lived but intensely fruity aromas will surely entice you to get sucking. Who could ask for more?
– Tigerlily
---
Where To Buy
Thanks to Pleasure Panel reviewer Tigerlily for this review of the Royal Condoms Strawberry Flavour 3 Pack.


The Royal Condoms Strawberry Flavour 3 Pack were sent free of charge, in exchange for a fair and honest review by the Pleasure Panel, by theroyalc.com. Thank you! 🙂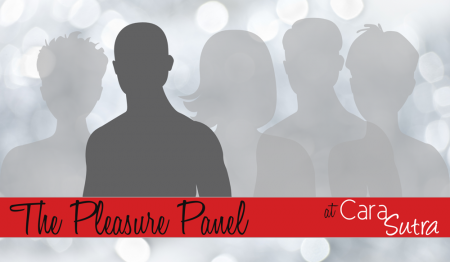 Unaffiliated